The Devonshire Arms, Devonshire St, London
The pub, the Devonshire Arms, 21a Devonshire St,
Marylebone
, London. See
map
.
This pub was run for a short time by Joseph Leonard Wells (formerly a farmer in Suffolk).
He was there as at 1881.
His dau Abbie Wells was born there 1881.
His wife Marion Abbenett died there 1881.
He is gone in [Post Office Directory, 1884].
21a Devonshire Street is still a pub.
It was called the Devonshire Arms for a long time.
Now called "Inn 1888" (though it pre-dates 1888).
The Devonshire Arms (now called "Inn 1888").
Click to rotate.
From
street view
.


Joseph Leonard Wells listed in [Post Office London Directory, 1882, part 2, p.1346].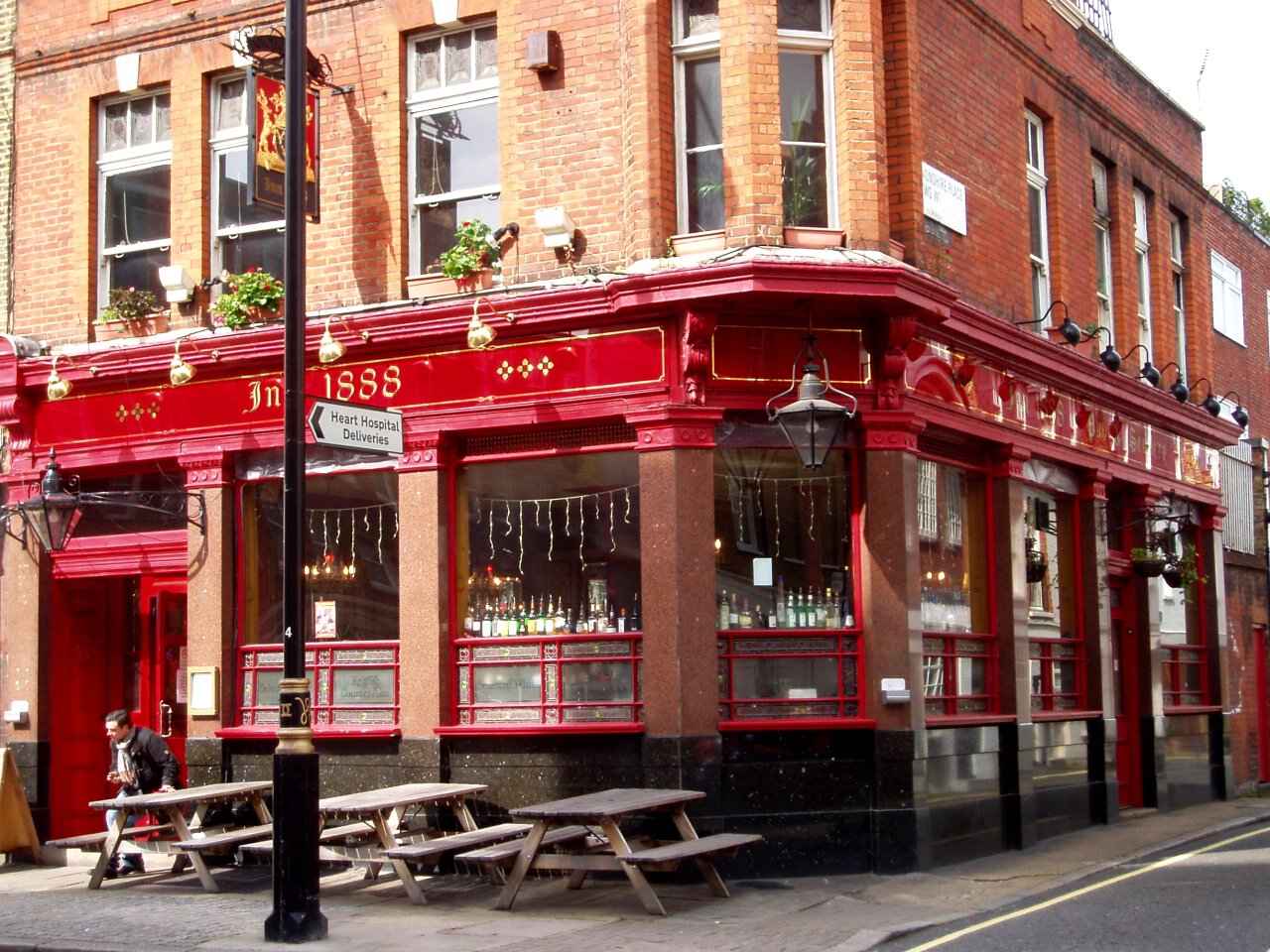 "Inn 1888", 21a Devonshire Street, London.
Photo 2008. See full size.
From Ewan Munro. See terms of use.
---