The Cedars of Lebanon
at Wilton, and later Mount Merrion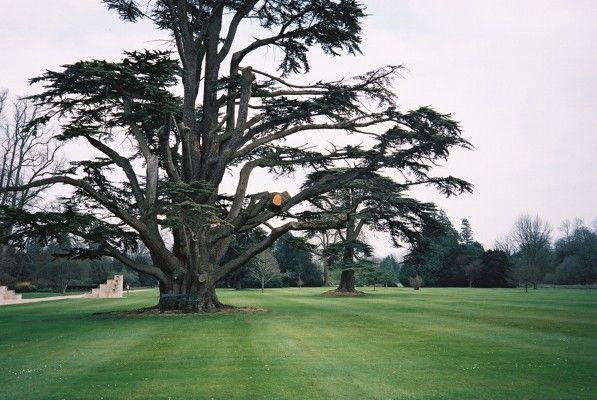 The Cedars of Lebanon at Wilton House.
This is looking E (the E facade of the house is behind the camera).
On the LHS is the
Millennium Fountain
.
Photo 2003. See
full size
.
The Cedars of Lebanon at
Wilton
were planted by the
4th Earl
in the 1630s.
These trees, which still stand at Wilton, are now over 350 years old.
From 1903 to 1914 Sir Nevile Wilkinson resided at Mount Merrion House, Co.Dublin.
He planted on the lawn there cuttings from the cedars at Wilton, "to celebrate their coming and the birth of their eldest daughter" [Wilkinson, 1925].
These do not survive.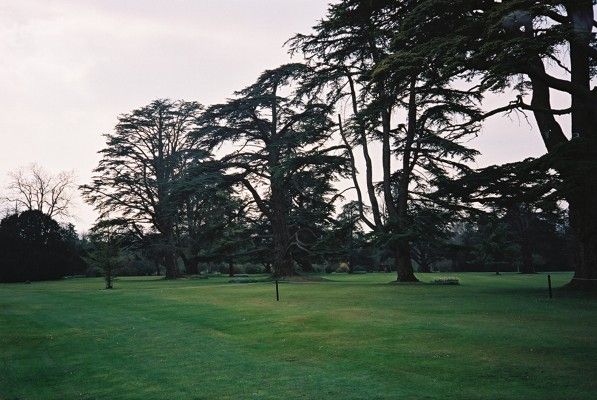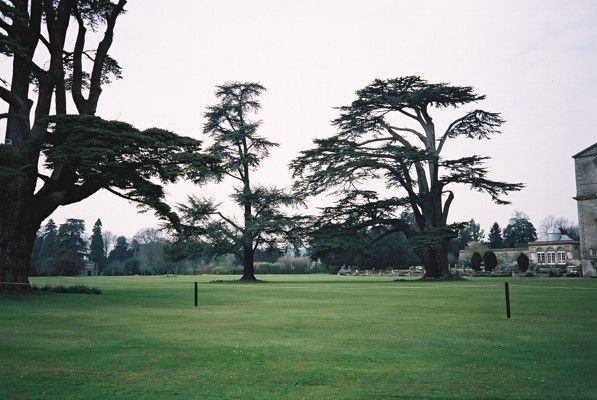 The Cedars of Lebanon on
the S lawn
at Wilton.
On the RHS is part of the W end of the house.
Photos 2003.
(Left) See
full size
.
(Right) See
full size
.
---
The tree opposite the church at Mount Merrion
There is an unusually tall tree opposite the new church entrance at
Mount Merrion
.
Does this come from Sir Nevile Wilkinson's time there?
See image searches for: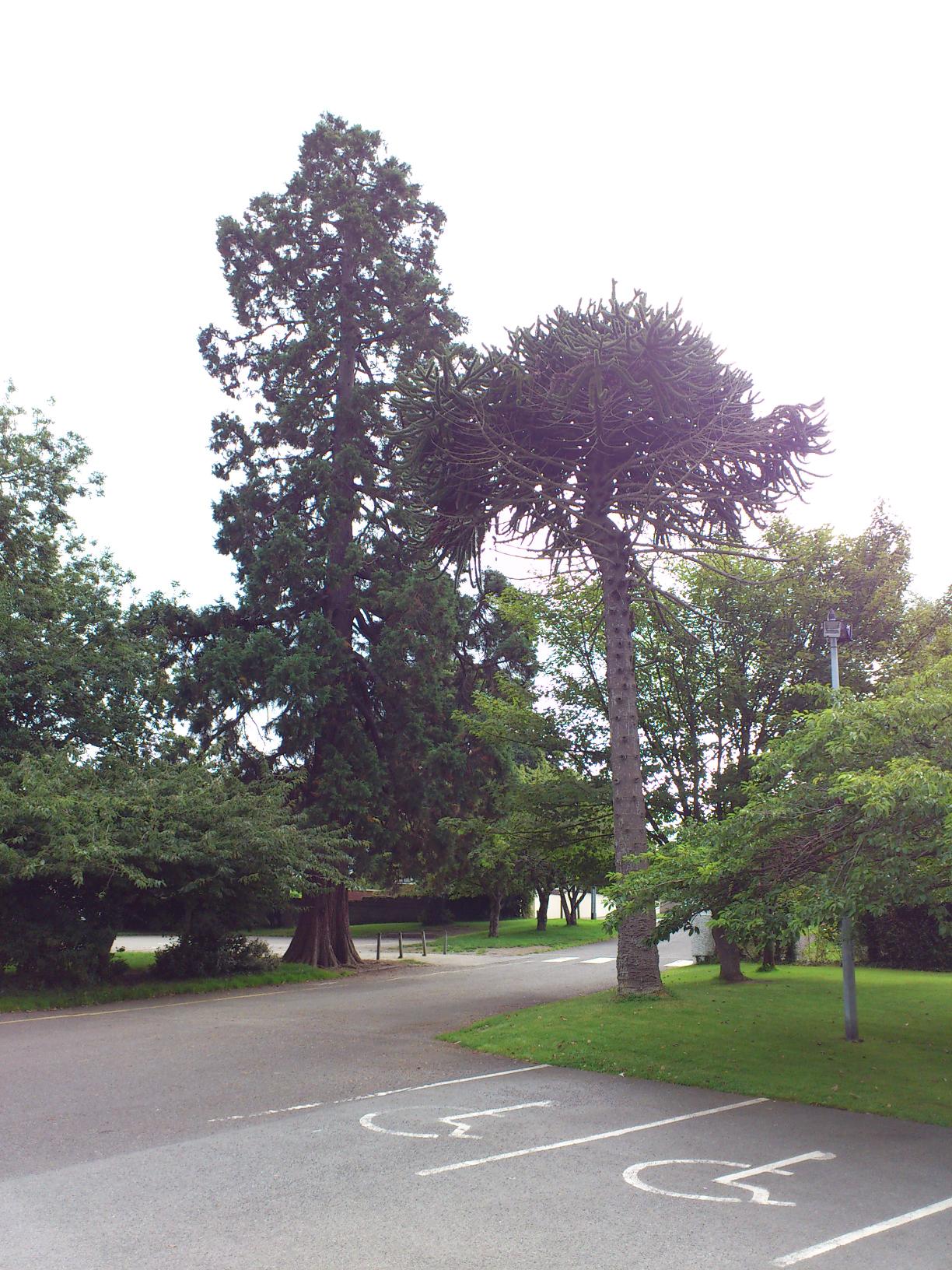 The tall tree opposite the church entrance, Mount Merrion.
Behind the stables.
Photo 2012. See
full size
.
See
2004 shot
.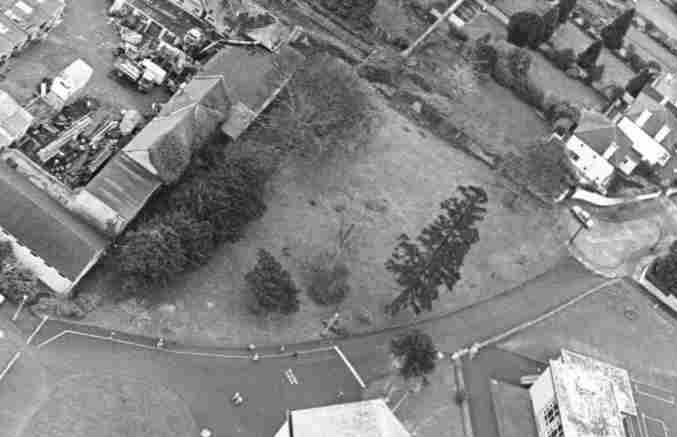 Aerial view of Mount Merrion.
From here.
The tall tree is in centre-right (on grass behind the stables).