Wilton House
Wilton House, at the village of Wilton, just W of Salisbury, Wiltshire (see map and satellite view).
The house is on the N bank of the River Nadder.
References:

Sources yet to be consulted: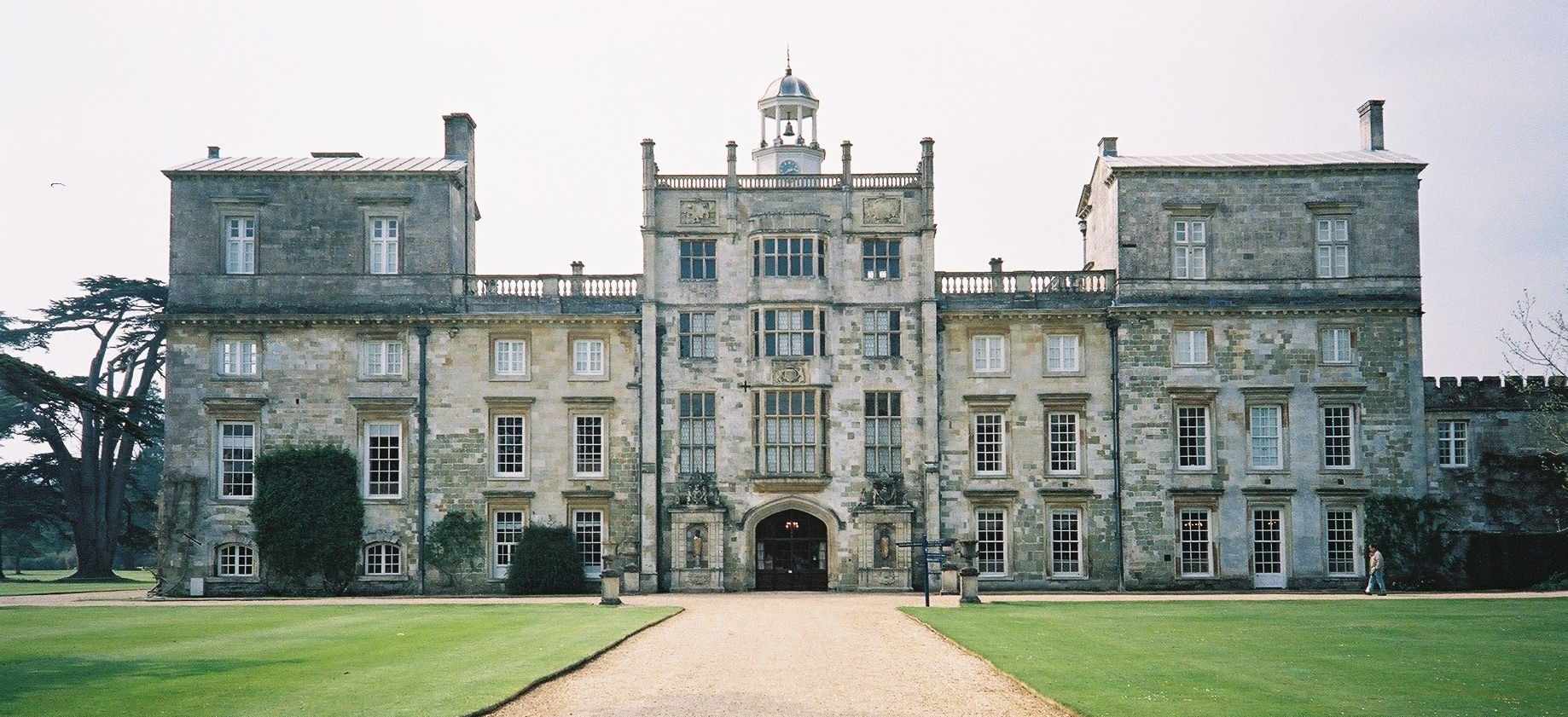 Wilton House. E facade.
Photo 2003. See
full size
.
Wilton Abbey, 9th cent. nunnery,
replaced by 12th cent. Abbey, Benedictine nuns,
dissolved
1536,
granted to
1st Earl of Pembroke
by 1544,
he built the first Wilton House 1540s,
rebuilt by 4th Earl of Pembroke from 1635,
he set up formal gardens, and planted the Cedars of Lebanon,
formal gardens removed and grounds landscaped by 9th Earl in mid-1700s,
he built the Palladian Bridge 1737,
the Riding School built by 10th Earl 1755,
Wilton altered by 11th Earl 1801-16,
gardens and fountains added by 17th Earl,
still seat of Earl of Pembroke.
Wilton House.
Entrance to N. Palladian Bridge to S.
Click to toggle map/satellite view. Click to zoom in/out. Drag to move.
From
Google Maps
.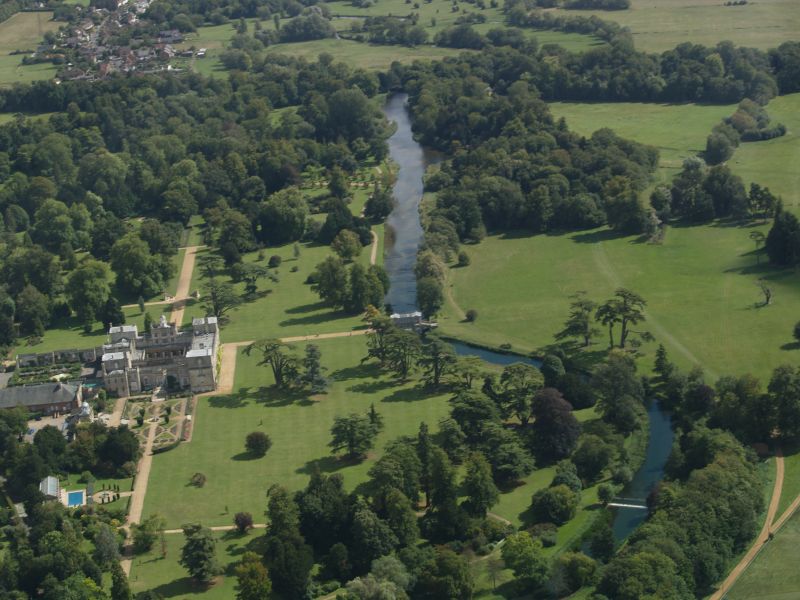 Wilton House from the air. From the W.
Photo 2006. See full size.
From Neil Gotadoro. Used with permission.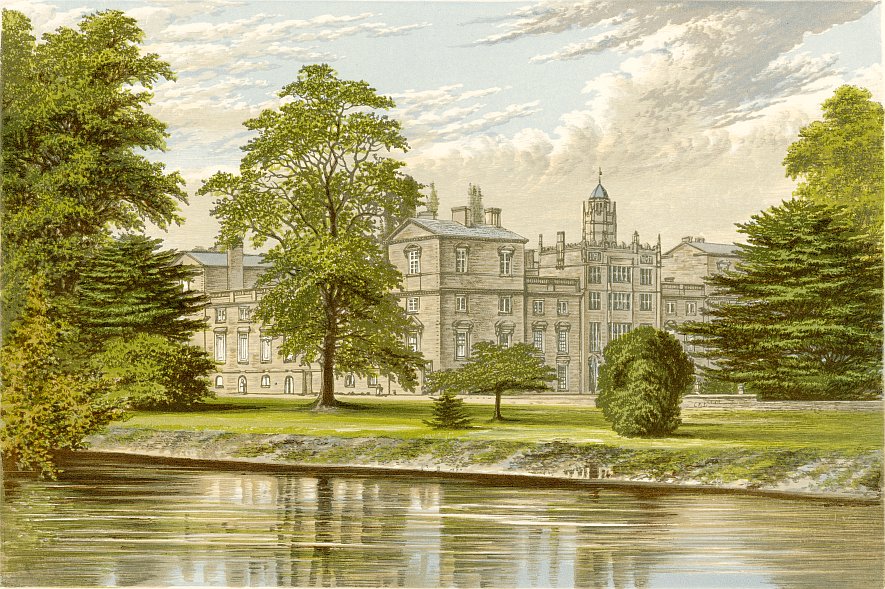 Wilton House, 1870.
See full size.
From Liam Quin's "Pictures From Old Books" site.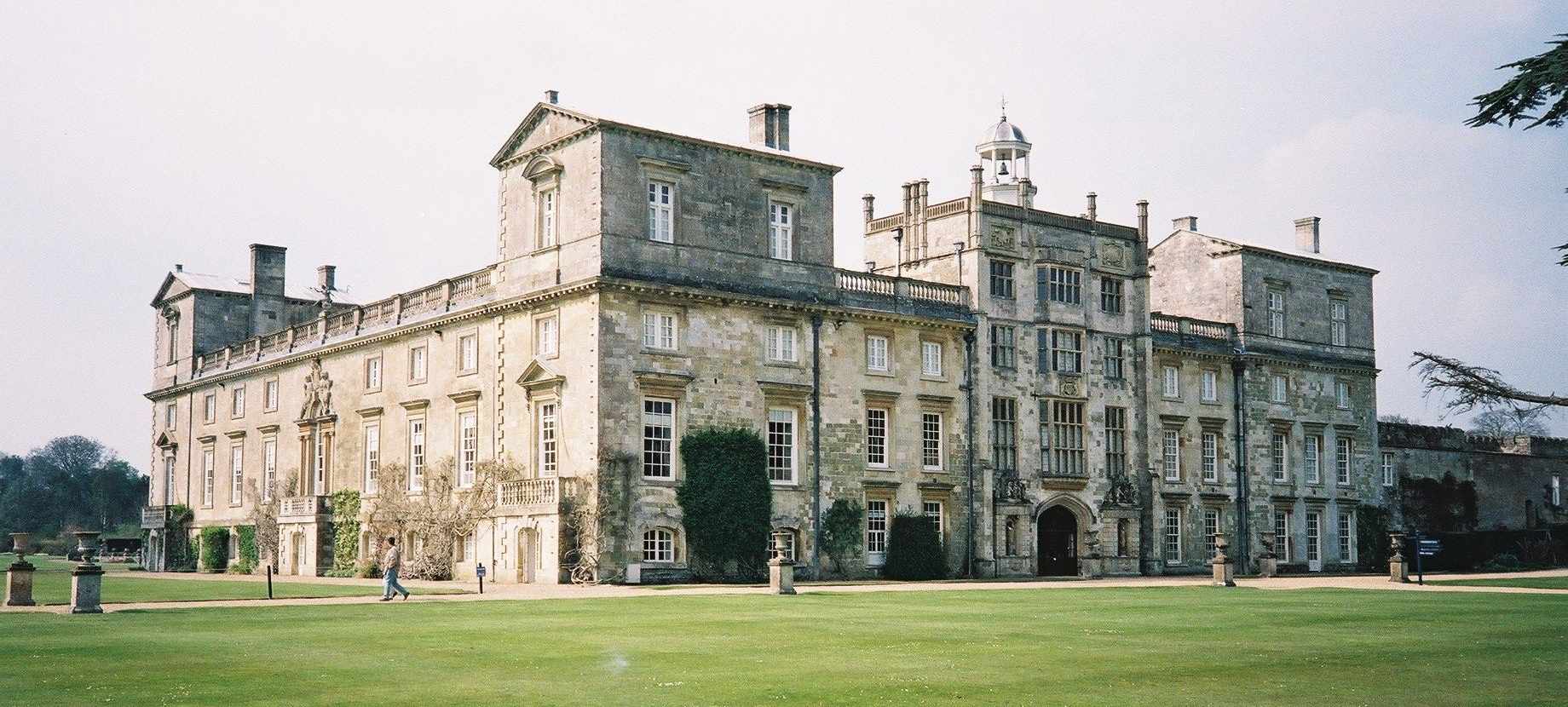 Wilton House. S facade on left, E facade on right.
Photo 2003. See full size.


Wilton House and Salisbury Cathedral.
---
Arranged by the film director, the
17th Earl
:
Arranged under the 18th Earl:
Pride & Prejudice (2005) with Keira Knightley.

The Young Victoria (2009).

The Crown (TV series, 2016 on)

Double Cube Room used for Buckingham Palace interior.
The ball scene in
Sense and Sensibility
(1995).
Shows
Double Cube Room with group portrait
.
---
Links