Leader
References:

Sources yet to be consulted:

Chinnery-Haldane in [Burkes LG, 1972]

Glen Hammond

Michael Leader

"Radleys of County Cork", unpublished Ms by Michael Leader.
Michael Leader Collection at [IGRS] in London.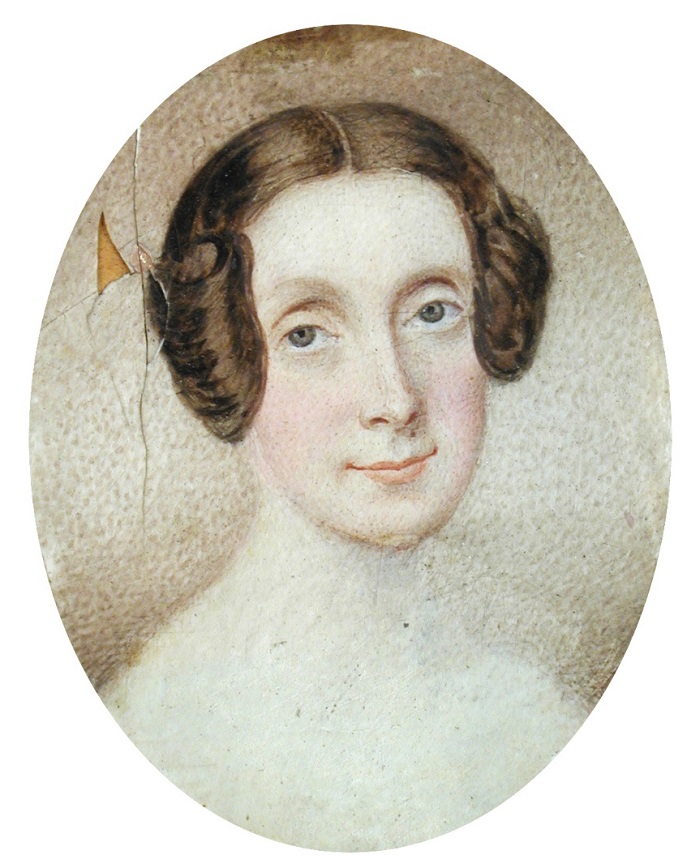 Margaret Radley, wife of Henry Leader.
See
full size
.
See
wider shot
and
close-up
.
For sale by
Cheffins
in 2016. And
search
.
Provenance: From John Leader's house,
Monks Hall
, Syleham, Suffolk.
John Leader,
of Kinsale, Co.Cork,
mar Alice ----,
he died,
she mar 2ndly to George Chinnery,
John and Alice are thought to be parents of:

Henry Leader,
of "Gurtigeen, Cork",
must be Gortageen, Cullen par, NE of Millstreet, Co.Cork (see map),
had issue:
Henry Leader,
of Mount Leader, just S of Millstreet, Co.Cork (see map),
purchased Mount Leader,
mar 1689 to Margaret Radley and had issue.
Margaret was dau of Thomas Radley of Knockrour, Aghabulloge par, Co.Cork (see old map and modern map) by his wife Mabella Chinnery [or Marvella], dau of George Chinnery.
James Franklin Fuller in [Fuller, Omniana] and [Fuller, 1910] says Jane Leader is dau of Henry Leader and Margaret Radley. This is possible but the dates are very tight (would need marriage 1689, Jane born c.1690, marrying c.1710, Mary born c.1710, marrying 1731).
Also, no daughter Jane is listed in [Burkes Irish, 1899] or in [Burkes Irish, 1976].
More work is needed here.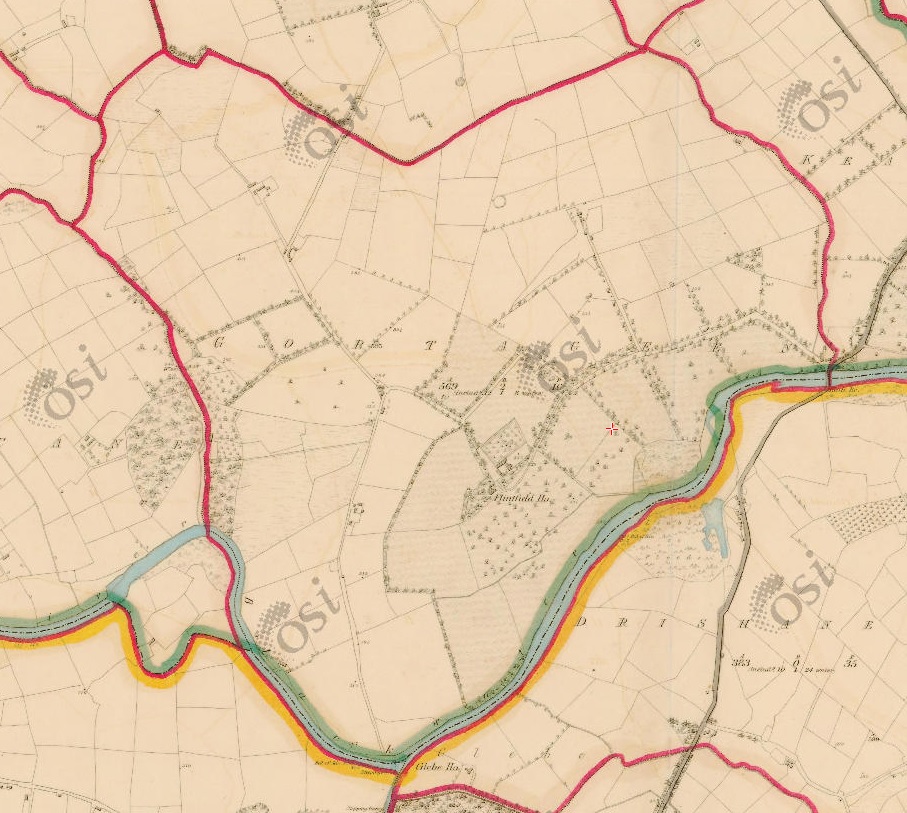 Gortageen, Co.Cork, on
1829 to 1842 map
.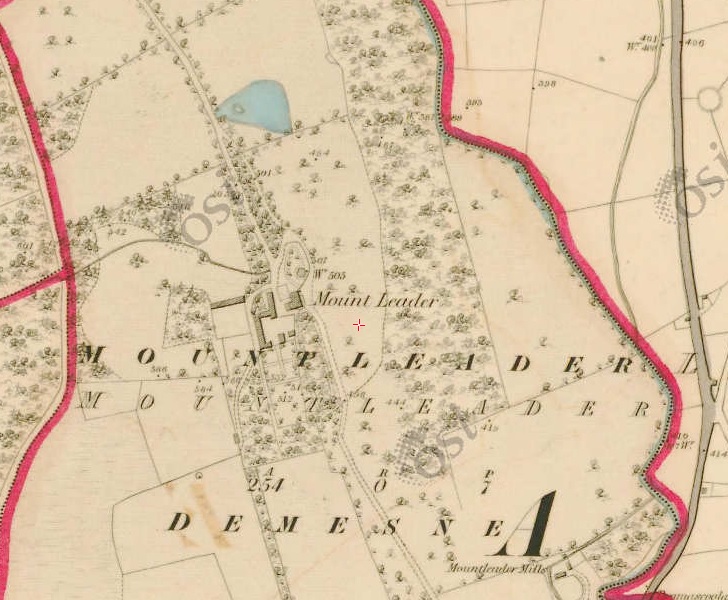 Mount Leader, Co.Cork, on 1829 to 1842 map.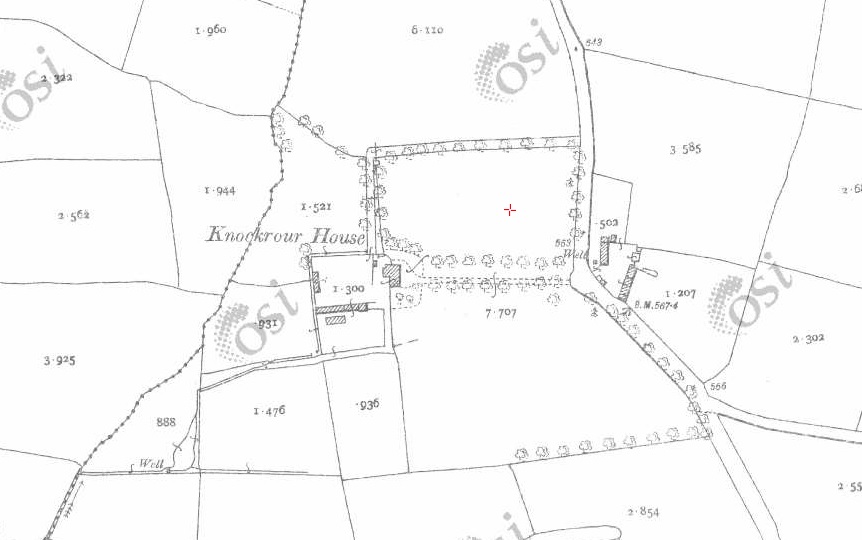 Knockrour House (the former Radley seat), Co.Cork, on 1887 to 1913 map.

The 8 great-grandparents of Letitia Blennerhassett.
From [Fuller, 1910].
As noted, the parents given for Jane Leader may be wrong.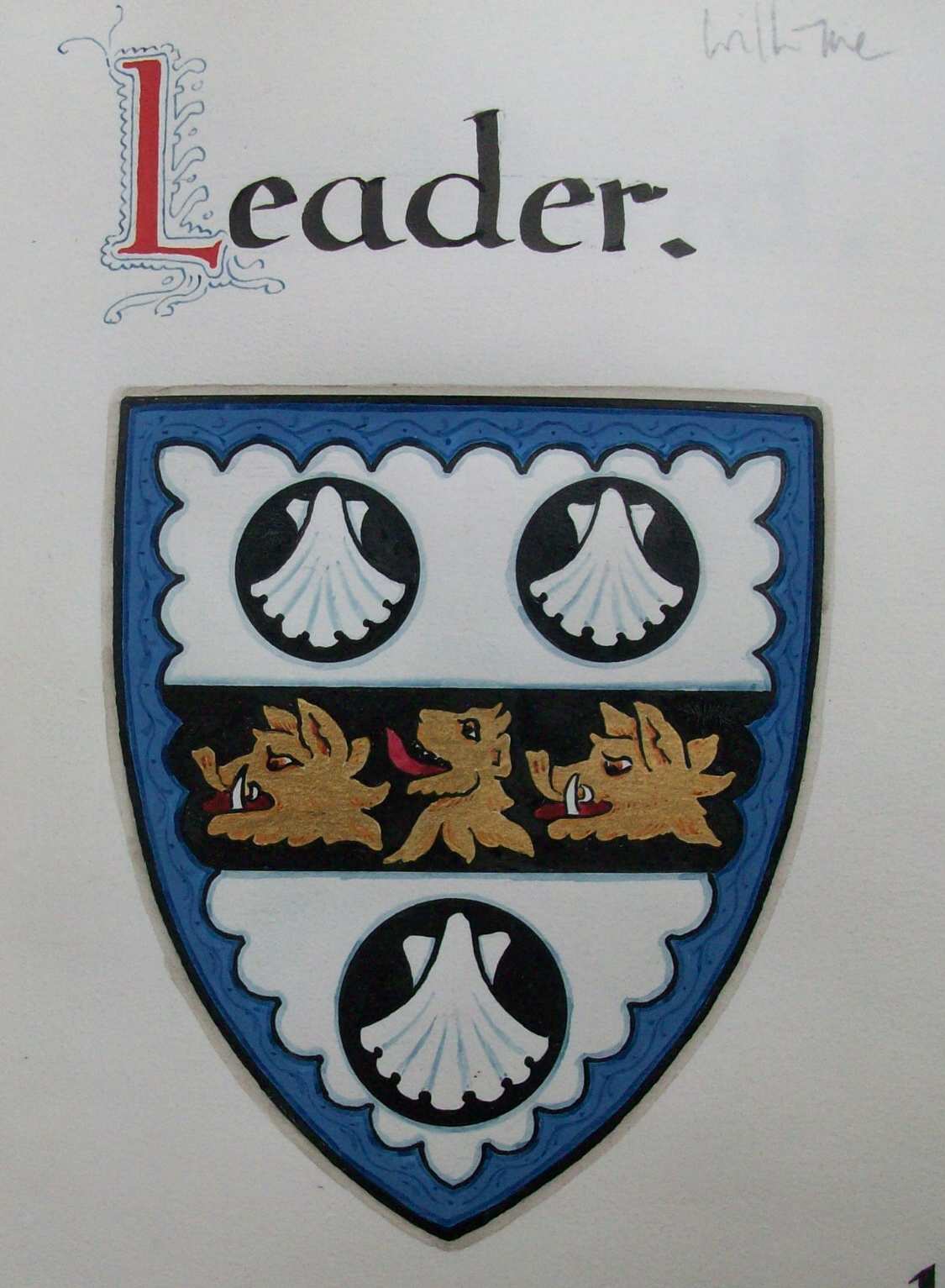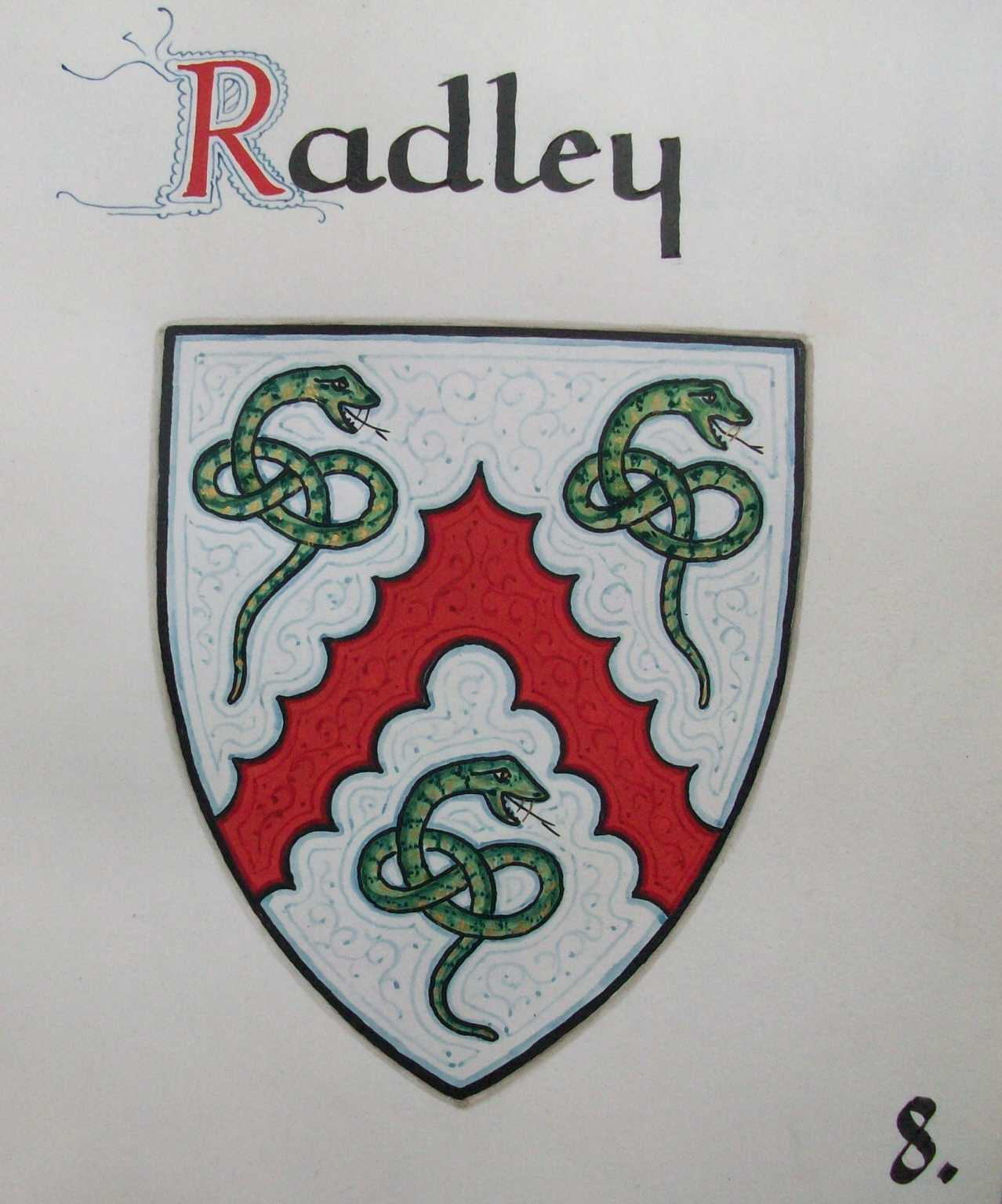 Arms of Leader and Radley.
From the arms of the 32 ancestral lines of James Franklin Fuller, made out in 1909 by the Dublin Office of Arms.
As noted above, Radley may not be ancestors of Letitia.
Though James Franklin Fuller, who descends twice from Leader, gets the Radley descent through another line.
Courtesy of Teresa Stokes.
(Left) See full size.
(Right) See full size.
---