Stephen Rynne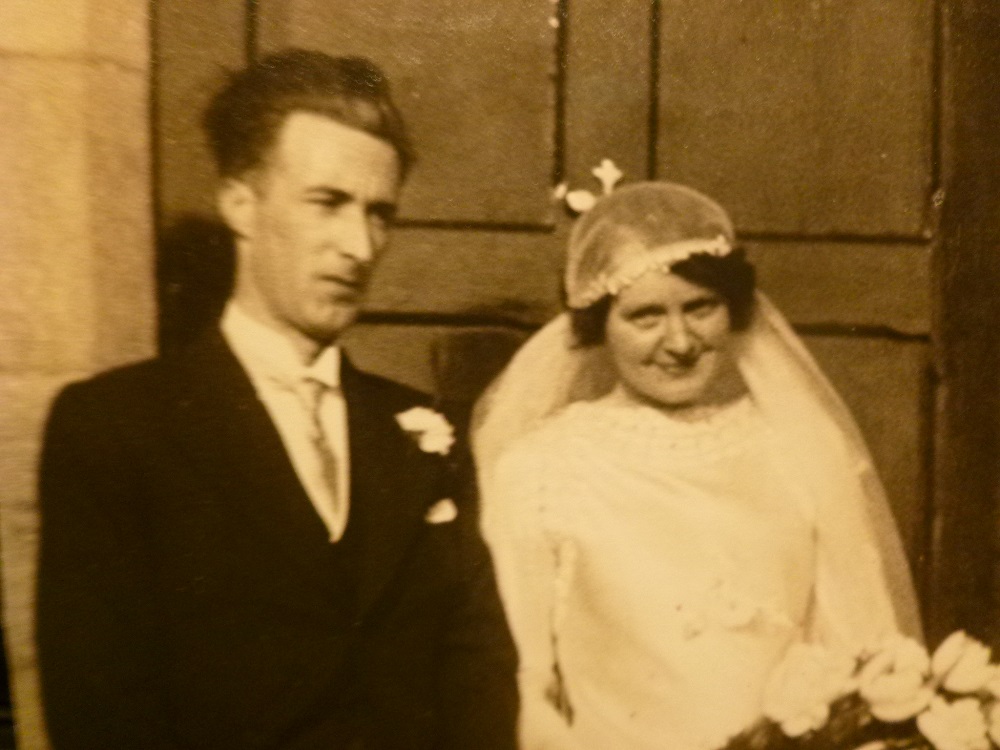 Stephen Rynne and Alice Curtayne at their wedding in 1935.
See
larger
and
full size
.
See
other scan
.
See
group photo
.
Stephen Rynne
,
born 25 Oct 1901.
He is not listed with mother at Strand House in census 1911, must be at boarding school.
He was educ
Clongowes
.
He was an extra in
Jim Sullivan's
film
Knocknagow
(shot 1917, released 1918).
Studied agriculture in England and Denmark.
From 1932 he lived, wrote and farmed at
Downings House
, Prosperous, Co.Kildare.
He mar 1935 [him age 34, her age 37] to Alice Curtayne [born 6 Nov 1898, Castle St, Tralee, Co.Kerry [GROI]].
She was dau of John Curtayne, "carriage builder", or "coach builder", of Castle St, Tralee, by his wife Bridget Mary O'Dwyre.
See entry for her family in [Census, 1911], living Castle Street Upper, Tralee.
Stephen was a writer and radio broadcaster on Irish traditions etc.
He was also a journalist with Irish Press.
His works include:
Her works include:
RTE Radio 1
program
Sunday Miscellany
(started 1969).
He died 12 Dec 1980, Dublin North union, age 79 yrs.
He was bur at Killybegs cemetery, near
Prosperous
, Co.Kildare (see
map
). See
grave
.
Alice died 1981, age 83 yrs, bur Co.Kildare with husband.
Stephen and Alice had issue:
Bríd Ní Rinn, mar Eugene Norrby and had issue:

Bríd Óg Norrby, mar Marc Sagarzazu and had issue:

Éimhín Sagarzazu.
Sorcha Sagarzazu.
Doireann Sagarzazu.

Catherine Rynne.

Davoc Rynne, mar Anne Moore and had issue:

Davóg Rynne, mar Sophie Bouilleaux and had issue:

Leane Rynne.
Amélia Rynne.

Niall Rynne.
Donnacha Rynne.
Áine Rynne.
Turlough Rynne.

Andrew Rynne, mar Anne Hughes and had issue:

Lorcan Rynne.
Caoilfhionn Rynne.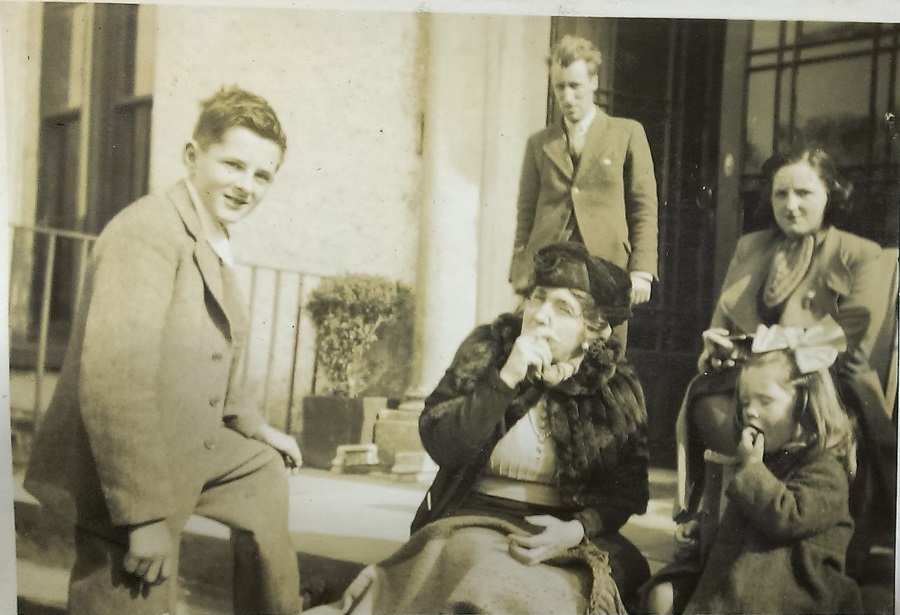 Background: Stephen Rynne and Alice Curtayne (married 1935).
Foreground:
Peter O'Mara
(born 1925),
Mary Rynne
, (must be one of Stephen and Alice's daughters).
Location unknown.
See
larger
and
full size
.
From
[P40/914]
. Used with permission of
[UL Archives]
.


Video about Alice Curtayne by Perry O'Donovan. Also here.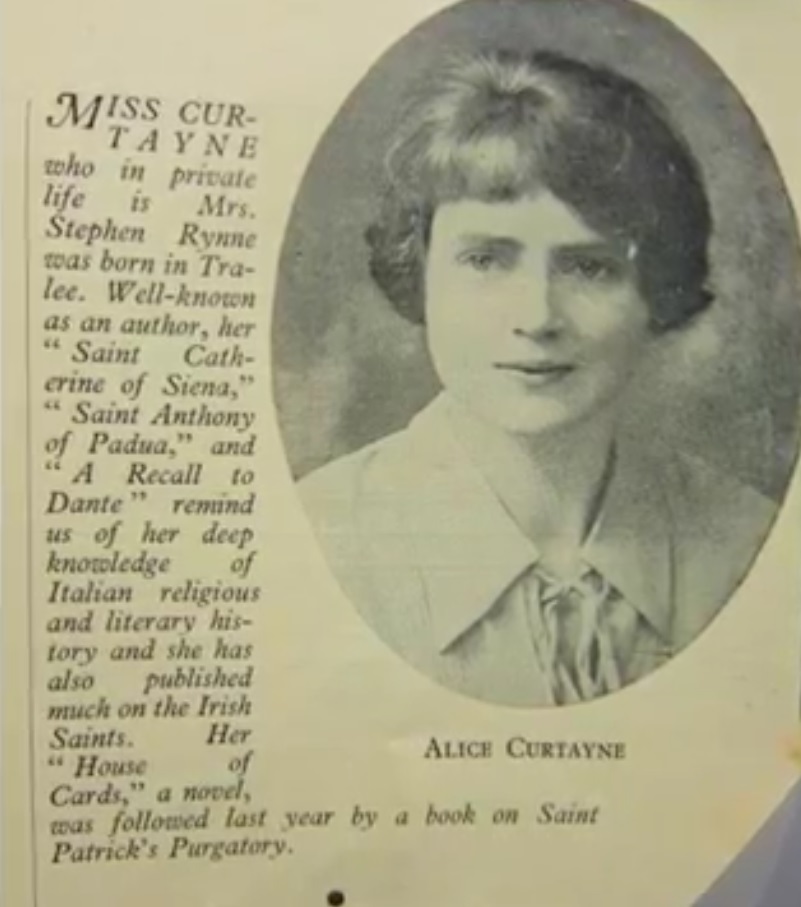 Extract from video.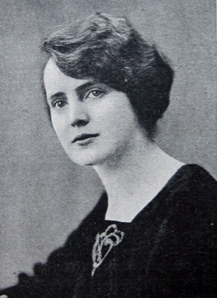 Alice Curtayne.
From Project Alice Curtayne.
---