Stephen of Aberdeenshire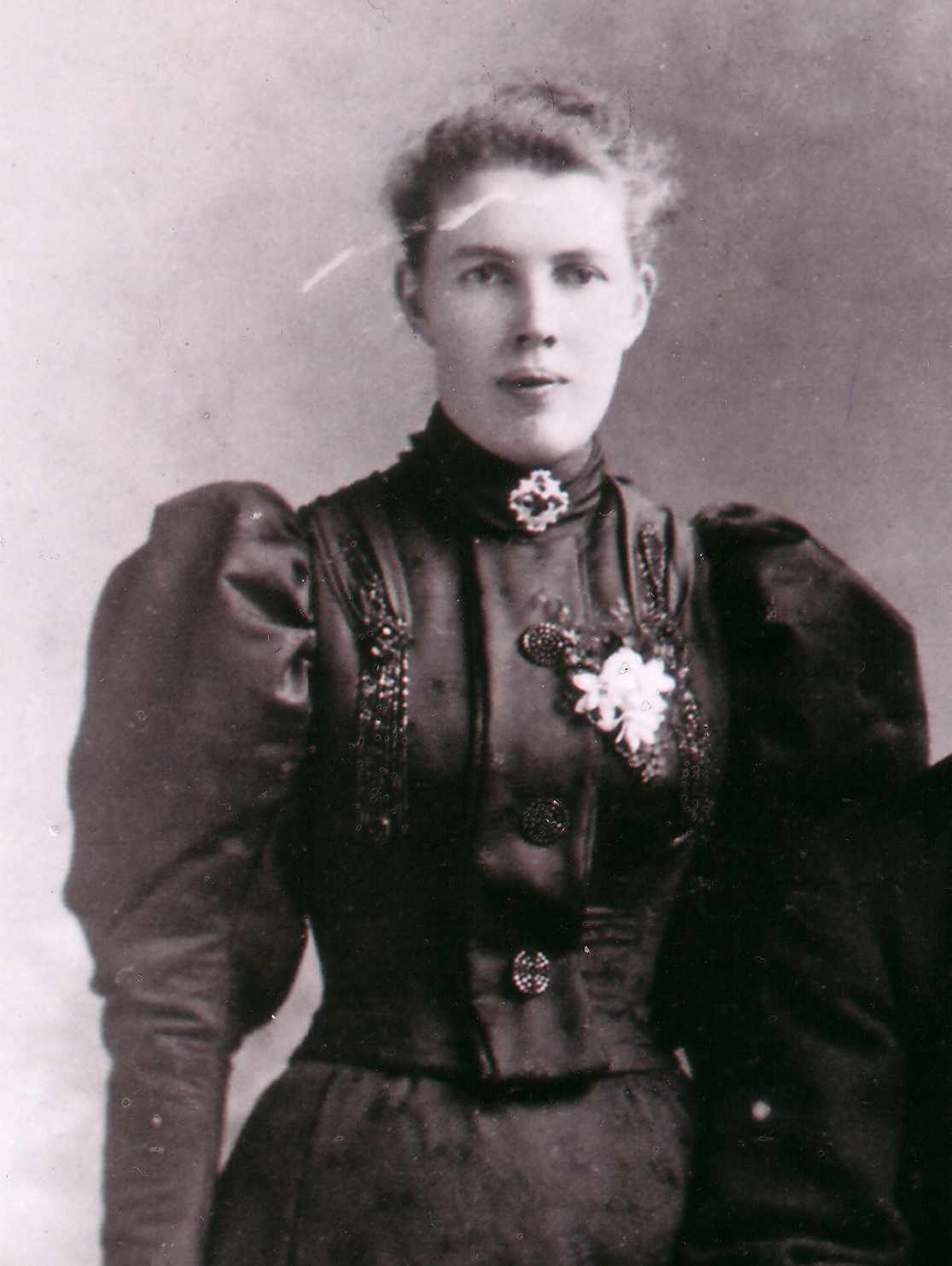 Isabella Stephen.
Detail from
here
. See
full size
.
John Stephen,
NOT Stephens,
mar Margaret Smith,
had issue:
John Stephen,
born 14 Apr 1833, Cluny,
crofter,
of Terrygowan (also spelt Tirrygowan), NE of Ordhead, some distance SE of Alford, Aberdeenshire (see wide map and close-up),
Cluny Castle is NE of Terrygowan,
mar 1855 to Jane Imray [born 18 Nov 1825],
both living as at dau's marriage 1897, living Terrygowan,
not found in Cluny grave inscriptions,
had issue:




Isabella Stephen,
or Isabel (seems to have used both), "Bella", NOT Isobel,
Isabel on wedding invite, Isabel and (mainly) Isabella at children's births, Isabella on death cert, Isabel on grave,
called her daughter Isabel,
meant to have been Highland Scots,
born 16th May 1870, "Cluny",
census of 1881 has her at "Burnhead, Cluny, Aberdeen" (must be error for Ordhead),
she was a strong Scottish nationalist, talked about Culloden etc.,
see her tartan,
listed as "domestic servant" at mar, living Terrygowan, Cluny, NOT Ferry Gowan,
mar 1897, Aberdeen, to Henry Noltie and had issue.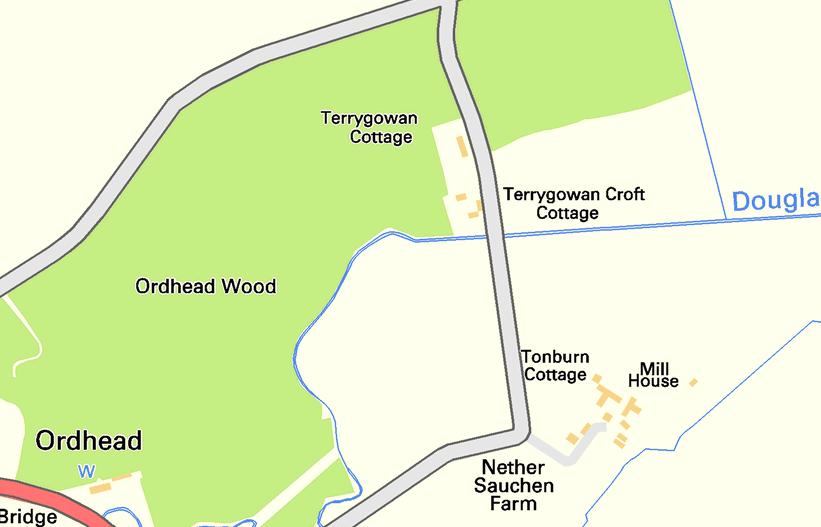 Terrygowan (NE of Ordhead, NW of Nether Sauchen).
From
streetmap.co.uk
.
There are two houses at Terrygowan today,
Terrygowan Cottage
to the N and
Terrygowan Croft Cottage
to the S.
Not sure which (if either) was the Stephen house.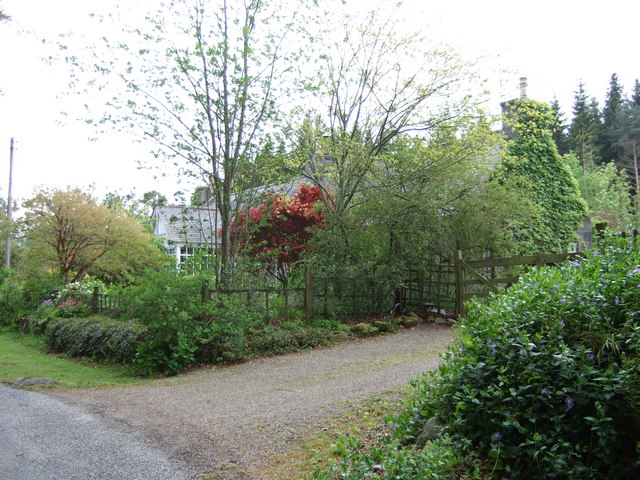 Terrygowan Cottage.
Photo 2007 by Stanley Howe. From here. See terms of use.
See street view.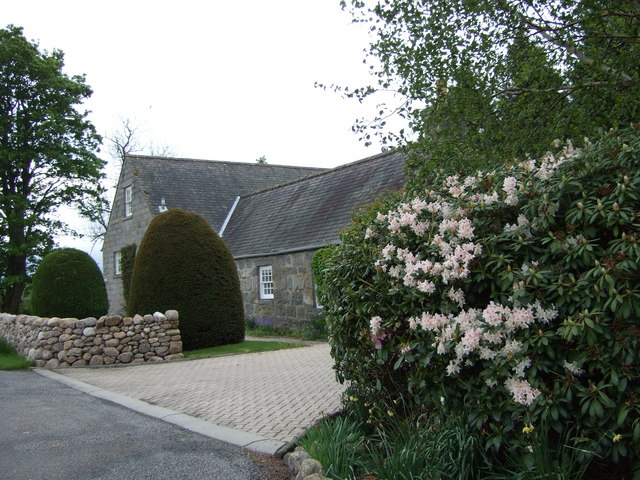 Terrygowan Croft Cottage.
Photo 2007 by Stanley Howe. From here. See terms of use.
See street view.