Mary Blennerhassett

Mary's 2nd marriage, to Whelan in 1865.
Shows she is dau of Goddard Blennerhassett.
See
full size
.
Mary Blennerhassett
,
born Ireland, must be 1834 (after her father's death in 1833).
Mary was the grand-daughter of a Baronet, and her father was educated at Trinity College Dublin.
But her father died young in 1833 and her family came down in the world.
Her
mother
re-married to William Douglas Fleetwood.
Her family came to Liverpool by 1844. Fleetwood died.
Mary is listed in 1851 census at home in Liverpool with widowed mother and step-brother.
Mary mar 1stly, must be c.1856, to Joseph Montague Fryer [born 1837, Walworth, London].
See them listed in 1861 census at 357 Oldham Rd, Manchester. He is "Joseph M. Fryer", "photographic artist". She is born Ireland. She is listed as "wife".
They separated 1861-63 and both re-married. No divorce found in Civil Divorce Records of England and Wales. They are not listed as "divorced" at their 2nd marriages. It does seem that they did a DIY separation and were never legally divorced.
Mary had issue by 1st husband:
Joseph Montague Fryer mar 2ndly, 15 Apr 1863, Salford, to
Emma Foster
[Emma Jane Foster, born Emma Barber] and had further issue.
(todo) See mar of Montague Fryer and Emma Foster,
[GRO.UK]
, Salford, 2nd qr 1863, vol 8d p 75.
This marriage seems to have been bigamous. Apparently he is listed as "widower" on mar cert.
See them
listed
in 1871 census at 68 Bark St, Bolton, Manchester. He is "Montague Fryer", "photographer". He claims to be born "America".
Mary mar 2ndly, 9 Dec 1865, St.John's church, Manchester, to Patrick Whelan.
See mar cert from here. Shows her as dau of Goddard Blennerhassett. Witnessed by George Fleetwood (her step-brother).
This marriage seems to have been bigamous. Mar cert lists her as "widow", crossed out, then "spinster".
Patrick died by 1880.
Mary and daus moved to Scotland. Living Kilmadock, Perthshire, in 1880.
Mary is listed in 1881 Scottish census at Kilmadock, with daughters Elizabeth, Annie and Emily. It says she and Elizabeth were born England, but this is probably just an error.
Family was living 29 Watt St, Glasgow, at daughters' marriages 1883.
She is Mary R. Whelan, born Ireland, who is listed in 1891 census at 27 Watt St, Govan, Glasgow (probably same house as 1883 address). With her is her daughter Elizabeth W. Egan, born North Wales, married.
Mary is living in 1901 census with her dau Marion and her husband in Gargunnock, near Stirling. Says she was born Ireland.
She died 18 Mar 1906, Gargunnock, must be age 72 yrs. See death cert. Lists "Arthur Goddard Blennerhassett" as her father.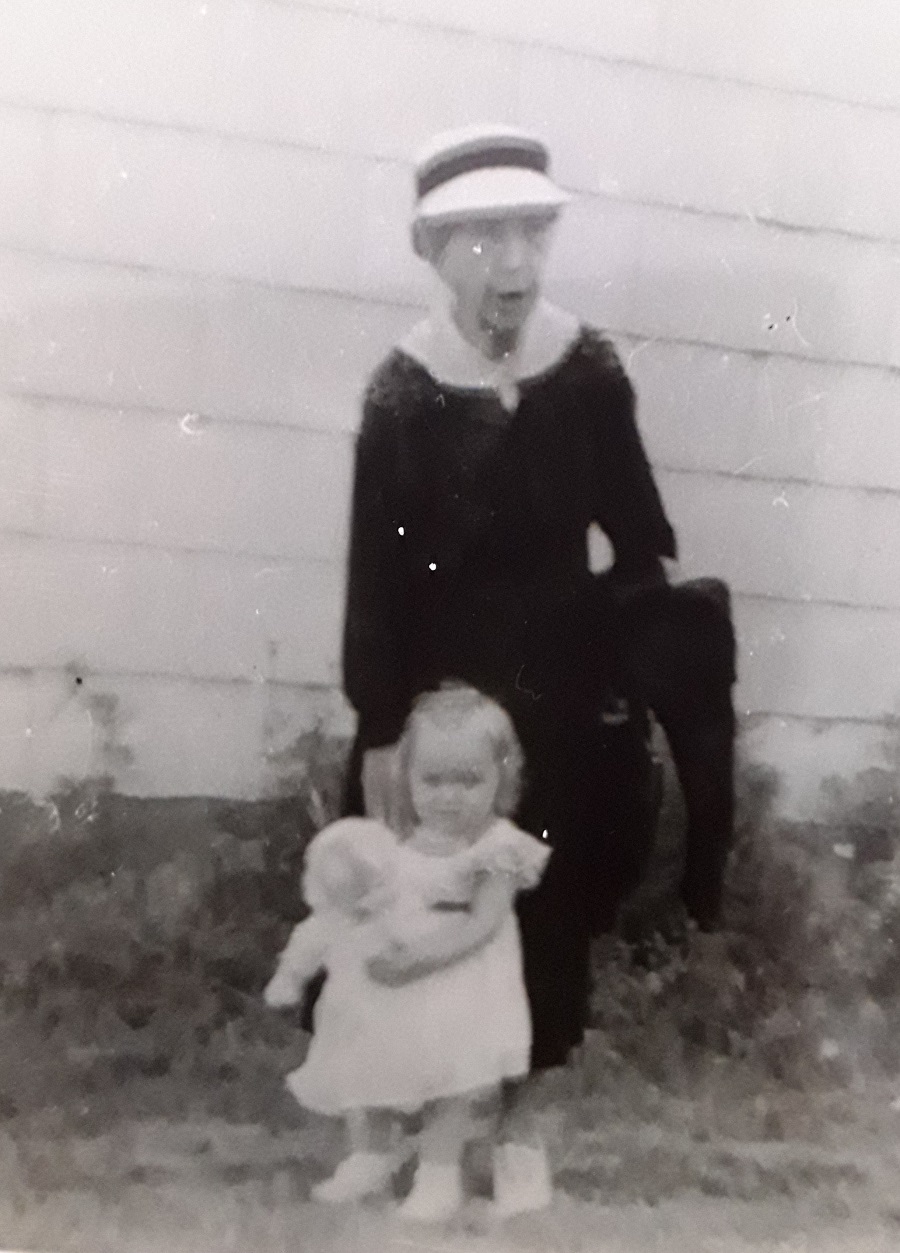 Marianne Fryer (Marion Whelan).
See
full size
. Courtesy of Bev Georgiou.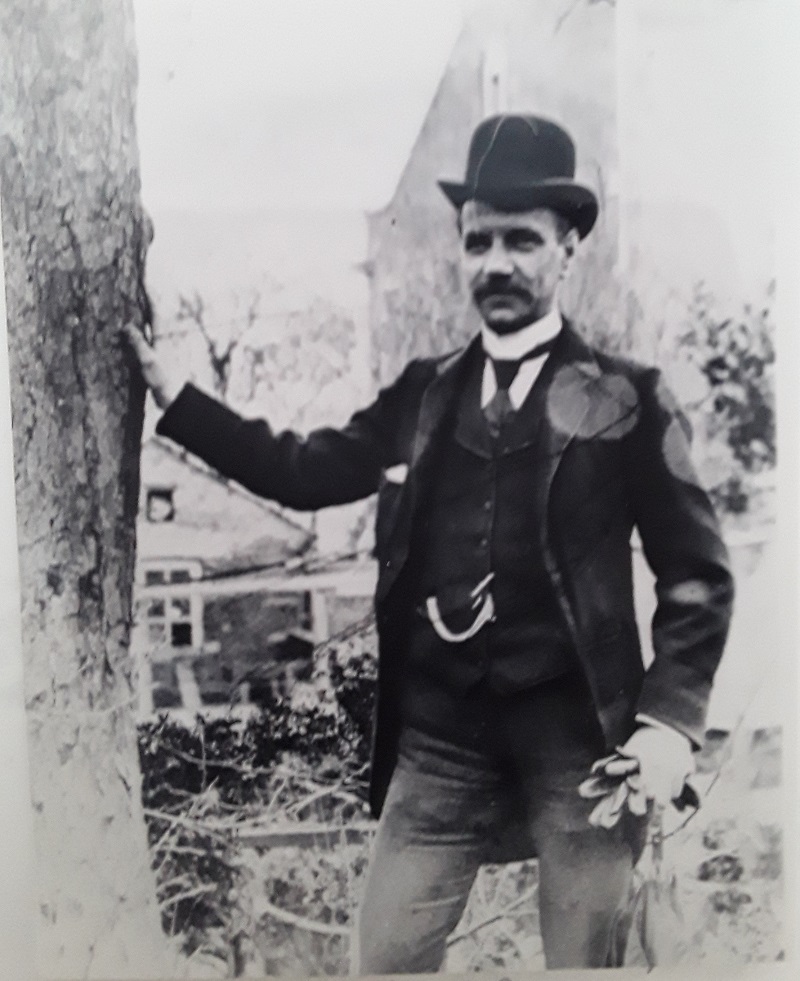 Myles Newby.
See full size. Courtesy of Bev Georgiou.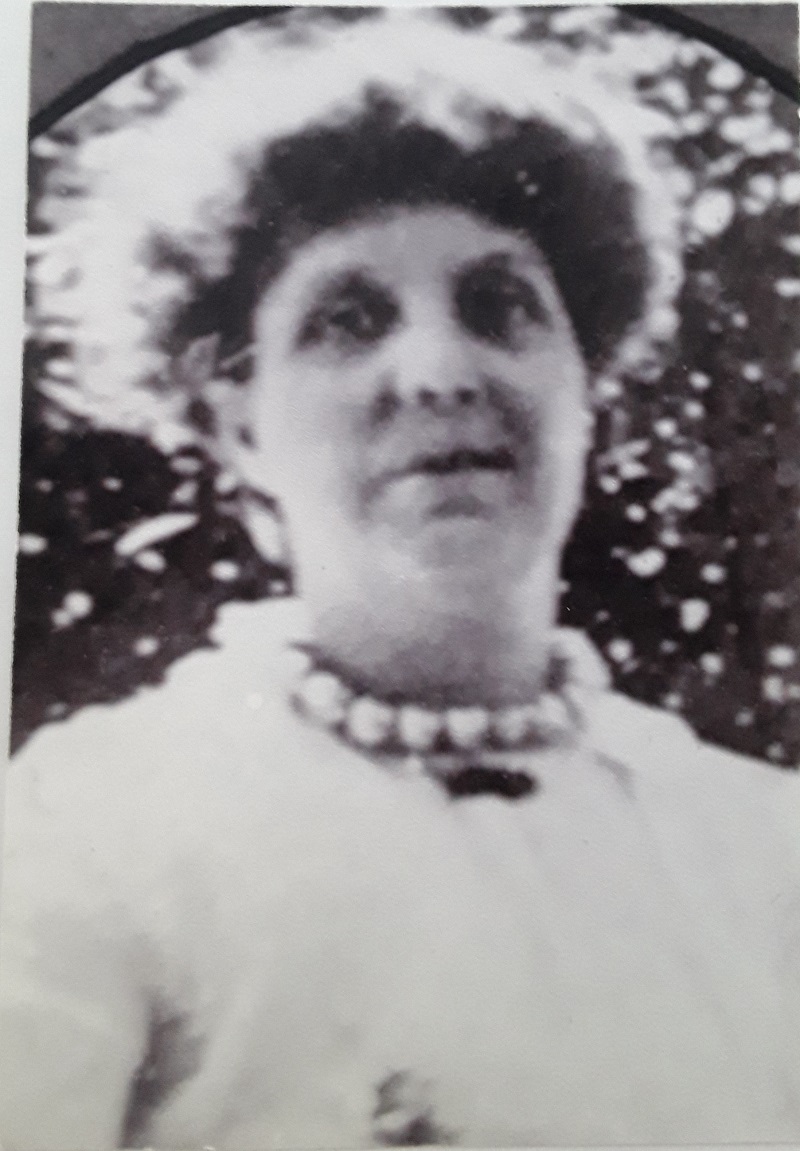 Annie Fryer (later Whelan).
See full size. Courtesy of Bev Georgiou.
---
Not all of these trees are made by descendants of Mary Blennerhassett.
---