Blennerhassett of Co.Kerry
Normally "Blennerhassett" but sometimes
"Blennerhasset"
(how the village is spelt).
I normalise the surname spelling throughout to "Blennerhassett".
References:

Sources yet to be consulted:
---
Blennerhasset village, Cumberland
The family takes its name from the village of
Blennerhasset
(thus spelt now),
Cumbria
(formerly
Cumberland
), N England.
The family took their name from this place but they did not have lands there (or at least, not since the 12th century).
Their lands were elsewhere around Cumberland.
Blennerhasset village (thus spelt now), Cumbria (Cumberland).
The village green.
Click to rotate. From
Google Street View
.
See
Google Maps
and
streetmap.co.uk
.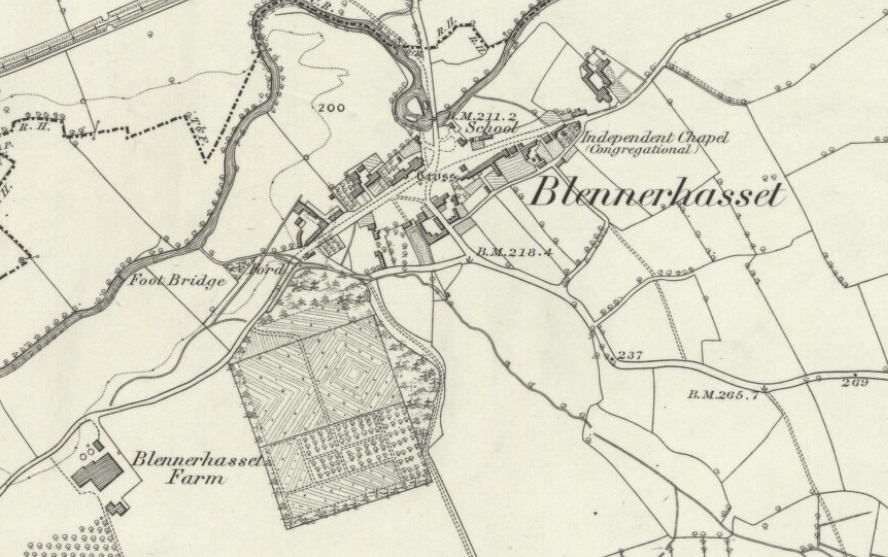 Blennerhasset village, Cumberland.
From old map. Surveyed: 1863 to 1865. Published: 1868.
---
The Irish Blennerhassetts all descend through the following line.
John Blennerhassett,
of
Flimby Hall
, Flimby, Cumberland,
Manor of Flimby purchased 1547,
died 1578,
had issue:
Thomas Blennerhassett,
of Flimby Hall, Flimby, Cumberland.
He was granted lands in Ireland in 1590.
Ancestor of Blennerhassett of Co.Kerry.
Almost all male line Blennerhassetts in the world today seem to descend from the Irish branch.
The Cumberland male line seems extinct.
---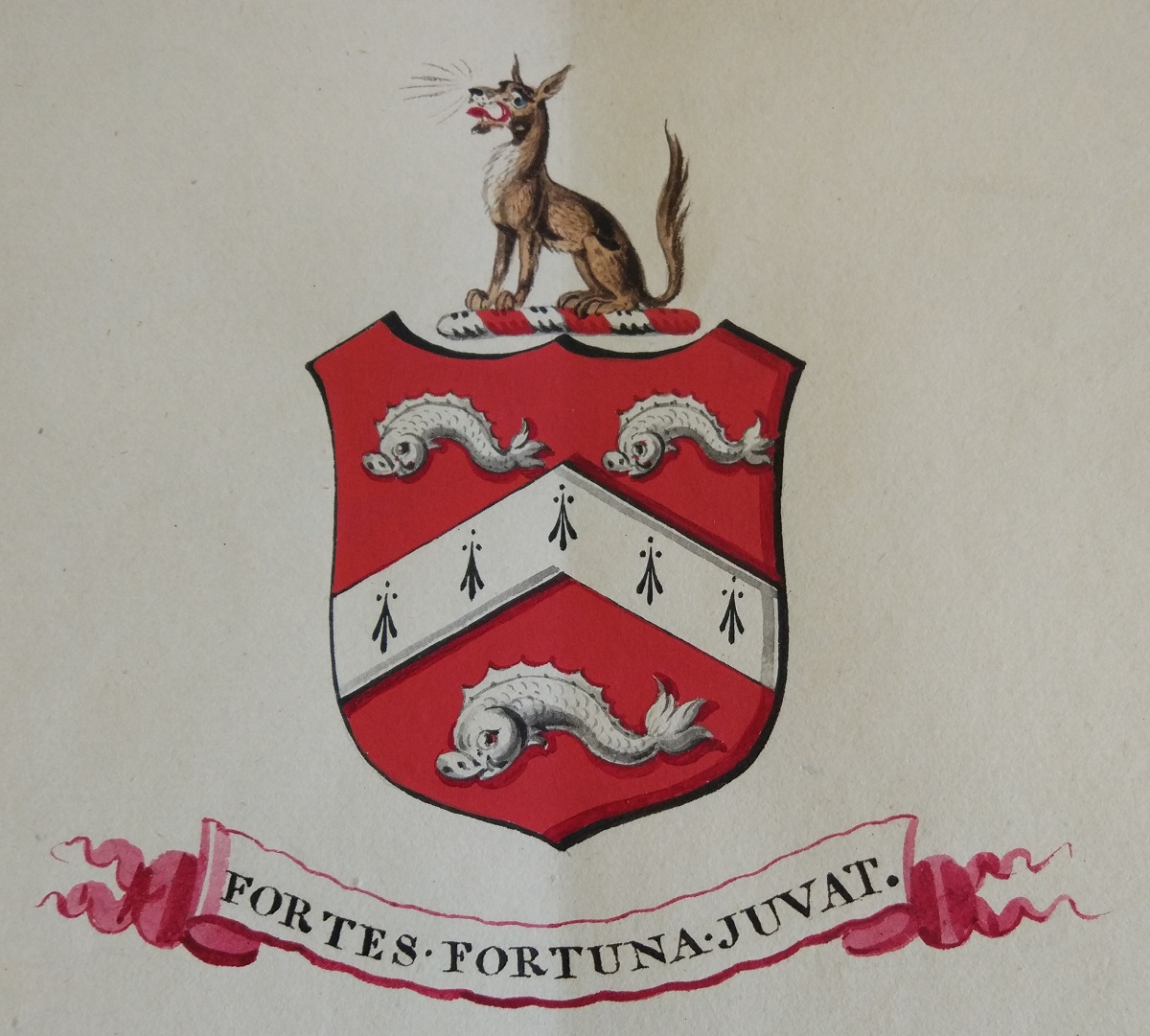 Arms granted to
Sir Rowland Blennerhassett, 1st Baronet
in 1808.
See
larger
and
full size
.
See also
arms
at
Bill Jehan's site
.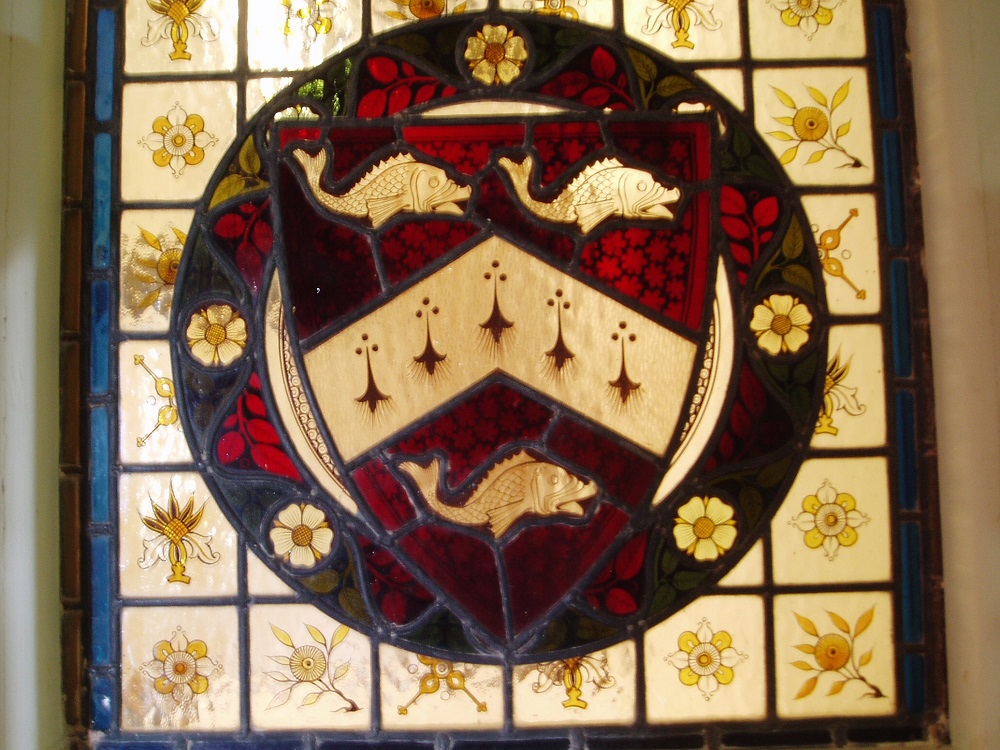 Blennerhassett arms made out by James Franklin Fuller.
Originally at Glashnacree House, Co.Kerry.
See larger and full size.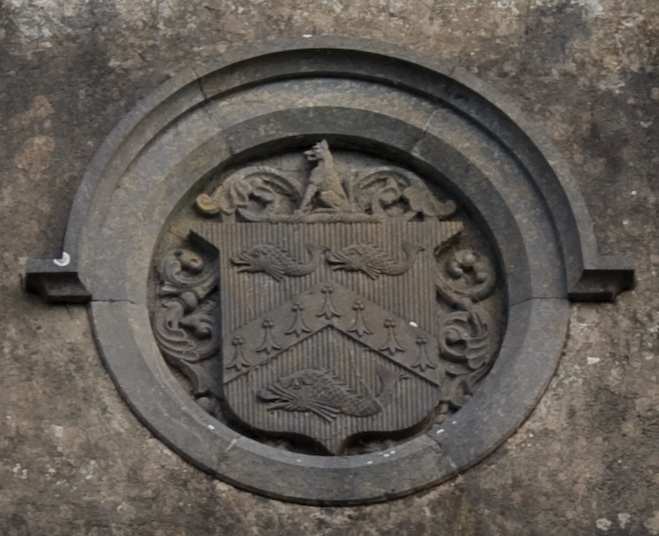 Blennerhassett arms on Ballyseedy House, Co.Kerry.
Photo apparently 2008. From Bill Jehan. See wider shot.
See 2014 shot from Bob Frewen.
---
---
Links
Hassett
The name is sometimes found shortened to "Hassett".
See Black Jack's quote: "Show me the country, place, or spot of ground; Where 'Hassetts or their allies are not found."
It cannot be assumed, though, that all Hassetts are really Blennerhassetts.

Various myths have been believed about the name Blennerhassett:

There is a legend that the name came from a Blenner marrying a Hassett.
[Kelly and others, 1989, p.31] has a story that Blennerhassett descends from Blenner.
There is a legend that the name derives from Blenheim.
All these stories are nonsense.