Mary Cashel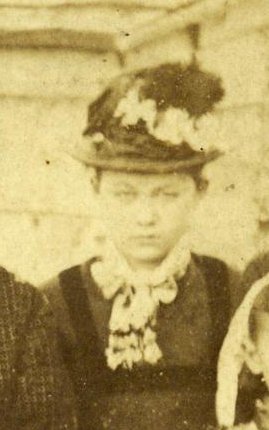 Mary Cashel.
From
photo c.1887
.
Mary Cashel
,
born
Kodiak Island
, think 1 Sept 1871.
She mar 1stly, 16 July 1888 [her age 16, him age 25], Unga, to Nehemiah Guttridge [born Aug 1863 in California, poss. Nihemiah or Neamiah].
Nehemiah died September 28, 1904, age 41 yrs, in a mine accident in Douglas, think NOT in Unga.
She mar 2ndly, 1907 (according to 1910 census) in Douglas [his 2nd mar too] to William McBlain [William Homer McBlain].
Spelt "McBlane" in various records. But "McBlain" on Mary's grave.
He was born 24 Oct 1860, Corsehill, Kilwinning, Scotland, son of Quentin McBlain (or Quintin), farm servant, and Mary Strathdee. See birth cert.
See also bapt of his brother Quentin (or Quintin) at Kilwinning on 21 Aug 1853.
William had come to Caledonia, Ontario, Canada, with his parents in 1874.
[1910 census] says he came to US in 1876.
He had mar 1stly to Elizabeth Miller [Annette Elizabeth Miller] and had issue.
His dau was born in Washington state in Nov 1892 (according to 1910 census).
He is probably "William H. McBlaine", gold miner, listed in 1900 census at Douglas. From here. Though he has no family with him. He is listed as born 1867, Canada, parents from Scotland.
Mary and William are listed in 1910 census in Douglas. See part 1 from here. See part 2 from here. With them is Nettie McBlain, age 17, a child of William's 1st marriage. Mary's brother Edward Cashel is also with them. With them and next door are the members of her late sister Sarah's family. This must be South St. Ann's Ave.
1916 Douglas census lists them at South St. Ann's Ave, Douglas.
William was Post Master, Warm Springs Bay, Alaska.
Mary died 29 Nov 1918 in Warm Springs Bay, Alaska, age 47 yrs. Believed to have died of flu (there being no doctor out there).
She was bur Odd Fellows Cemetery, Douglas.
William died 8 Feb 1939 in Douglas, age 78 yrs.
He was bur February 26, 1939, Odd Fellows Cemetery, Douglas.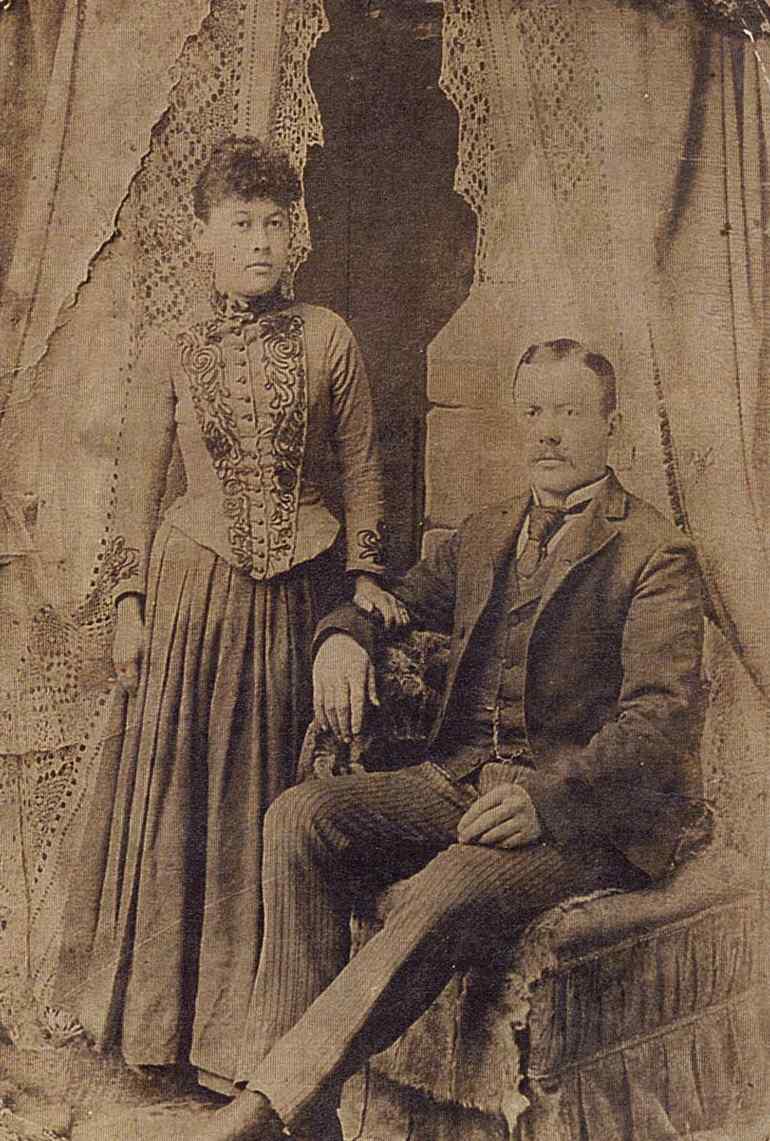 Mary Cashel and her 1st husband Nehemiah Guttridge.
See
larger
and
full size
.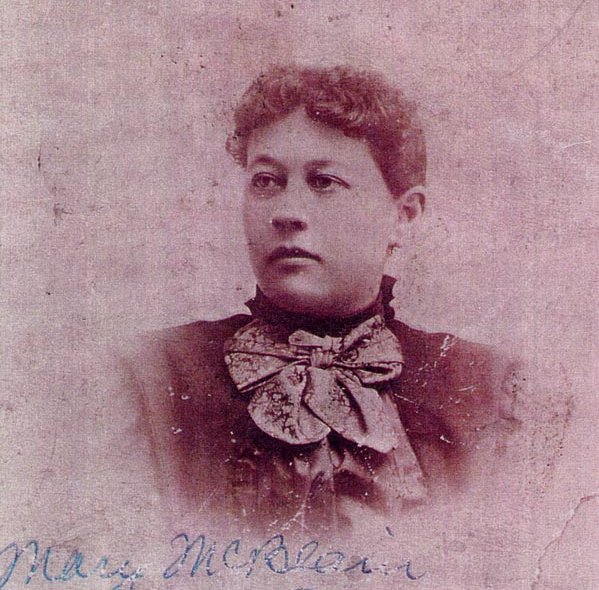 Mary Cashel.
See full size.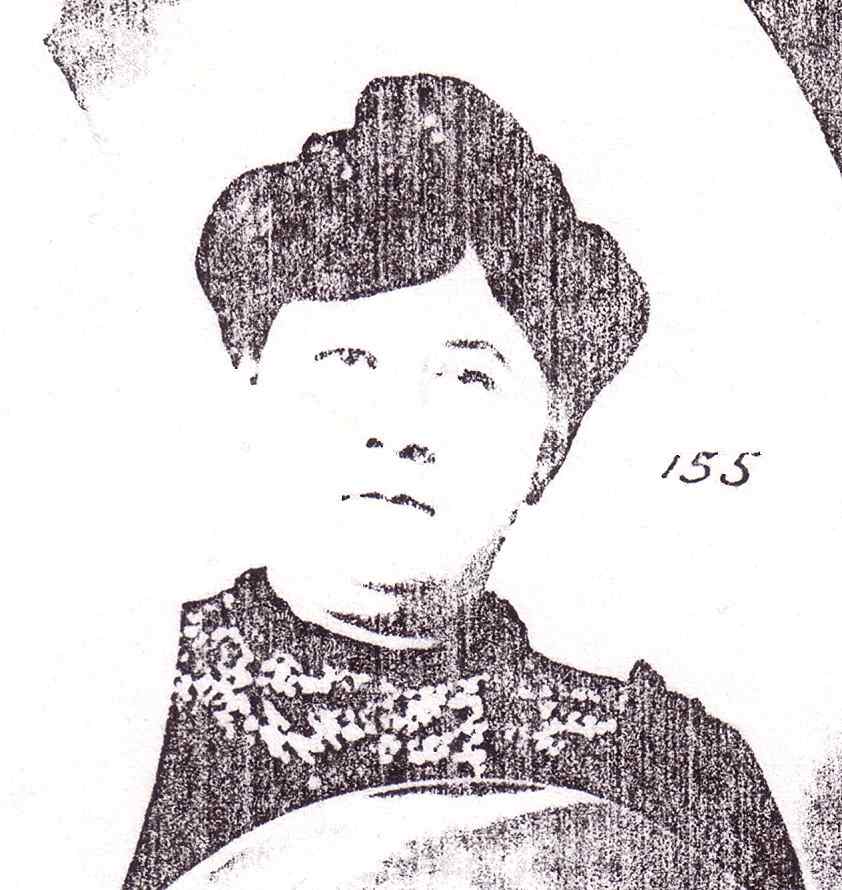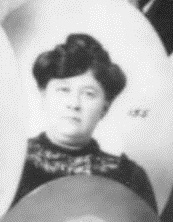 Mary Cashel.
From [Pioneers of Alaska].
(Left) See full size.
(Right) See full poster.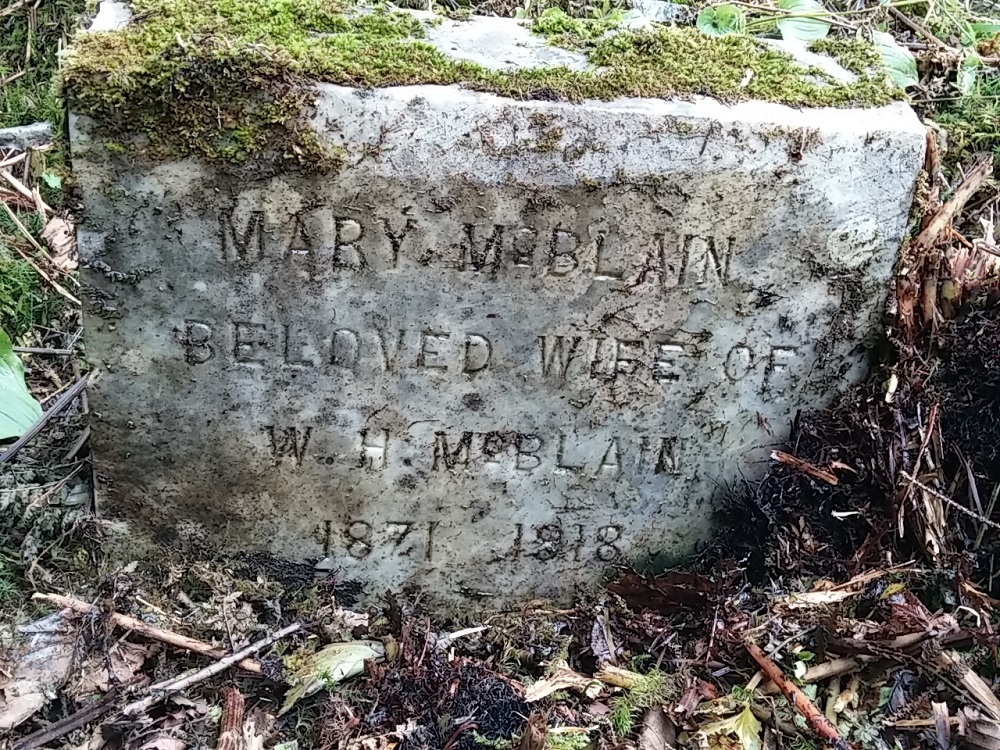 Grave of Mary Cashel, Odd Fellows Cemetery, Douglas.
See full size. From findagrave.com.
See also billiongraves.com.