Sir Francis Bacon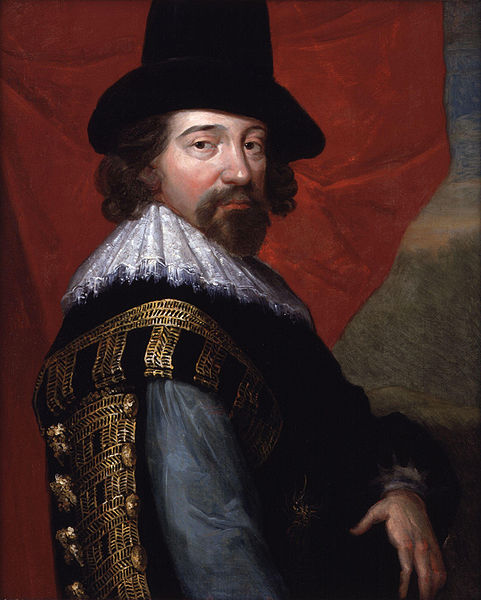 Sir Francis Bacon.
From
here
.
Sir Francis Bacon
(see
here
), born 1561.
The philosopher and pioneer of science.
He was educ
Trinity College
, Cambridge.
He was one of the founders of the
scientific method
.
His ideas, the
Baconian method
, represented the emergence of the scientific method in contrast to older philosophical and theological methods.
He was a pioneer of using
experiments
to settle questions in science.
He was created 1st (and only) Baron Verulam in 1618.
He was created 1st (and only) Viscount St.Alban in 1621.
He died 1626, age 65 yrs.
He was bur
St. Michael's church
, St Albans, Hertfordshire.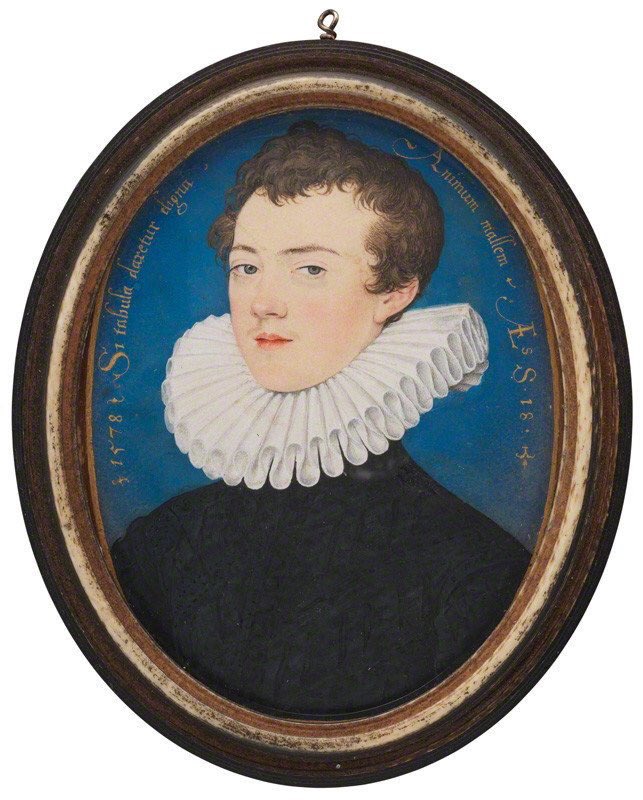 Sir Francis Bacon.
As a young man, by
Nicholas Hilliard
.
From NPG.
See
copy
. From
here
.
Other copies
here
and
here
.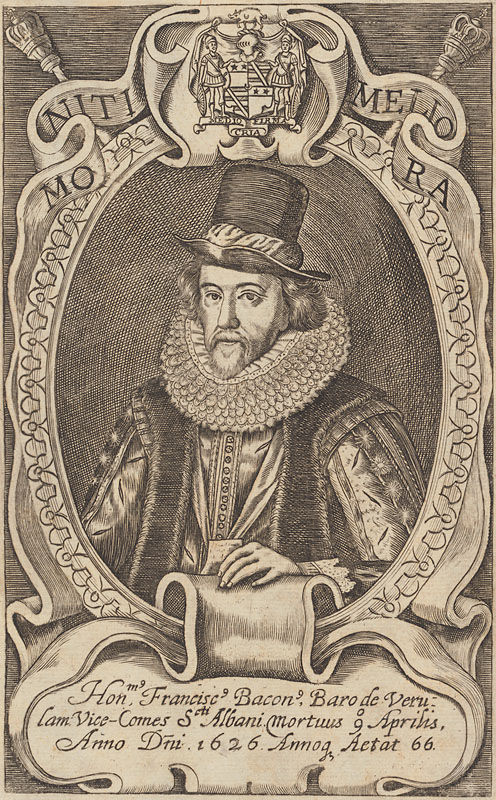 Sir Francis Bacon.
From book of 1626. Believed public domain.
This scan from here. See other scan from here.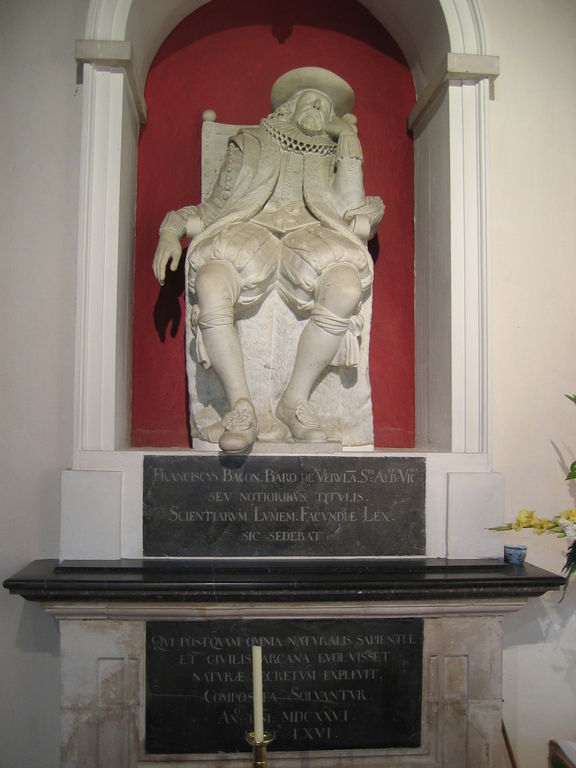 Memorial to Francis Bacon at his burial place, St. Michael's church, St Albans, Hertfordshire.
Photo 2004 by Gary Houston. From here.
See more pictures.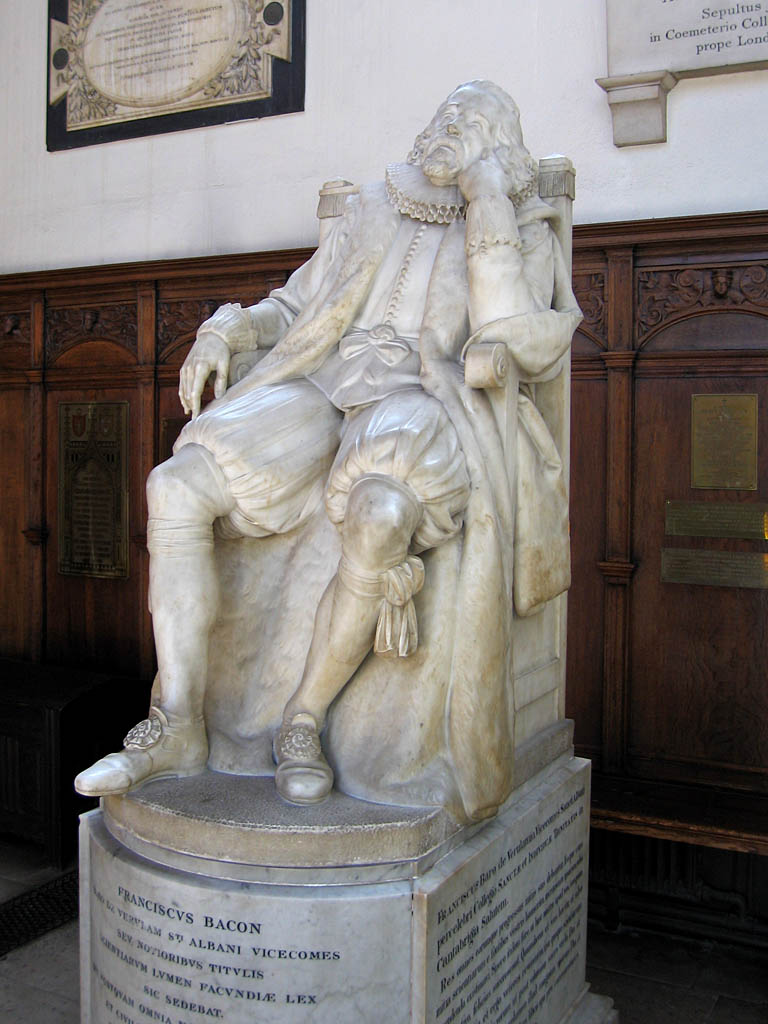 Almost identical statue of Francis Bacon in the chapel of Trinity College, Cambridge.
Photo 2004 by Andrew Dunn. From here.


Part of the entry for Francis Bacon in [Aubrey's "Brief Lives"].
See pages 8-9 and 10-11 and 12-13 and 14-15 and 16 of 1950 edn.
Aubrey says "He was a pederast" (homosexual man interested in adolescent boys). Aubrey wrote the word in Greek.
Aubrey says of Bacon: "His Ganimeds and Favourites tooke Bribes".
---
Francis Bacon

"Baconian" theory of Shakespeare

Some people who deny Shakespeare's authorship have claimed that Bacon was the real Shakespeare. This idea was first published in 1856.
There is no documentary evidence linking Bacon to Shakespeare. Baconians are reduced to looking for other "evidence", such as reading parallels between the plays and Bacon's philosophy and language.
Almost all professional historians and academics regard these ideas as conspiracy theories. See criticism.

Not to be confused with the 13th century pioneer of science Roger Bacon.