FitzEustace of Co.Kildare
Later just "Eustace".
References:

Sources yet to be consulted:
Arnold FitzEustace Le Poer,
of
Castlemartin
, on W side of
Kilcullen
, Co.Kildare,
owned Castlemartin and the neighbouring townlands in 1317,
the new Kilcullen developed near Castlemartin after 1319, replacing
Old Kilcullen
some distance to the S (see
1887 to 1913 map
),
apparently father of:
Oliver FitzEustace,
owner of Castlemartin in 1330,
had issue:
Roland FitzOliver, of Castlemartin,
living in 1383,
father or grandfather of:
Sir Edward FitzEustace,
of Castlemartin and Harristown.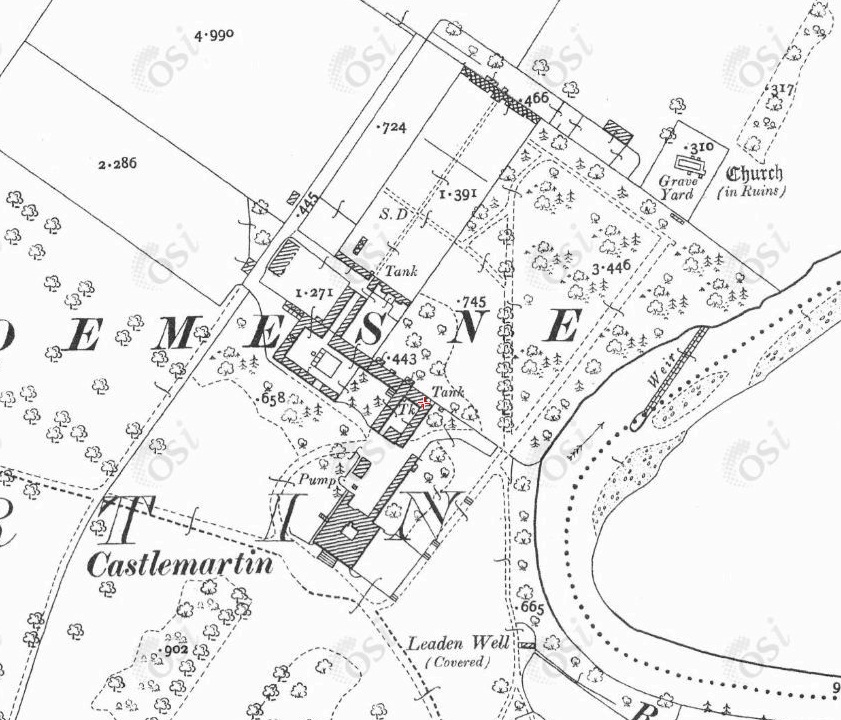 Castlemartin, Co.Kildare, on
1887 to 1913 map
.
St. Mary's Church
to the NE.
See modern
satellite view
.
---