Fr. Paddy Flanagan

Fr. Paddy was an active supporter of rebellion before the 1916 Rising. From
[Sean O'Shea statement]
.
Fr. Paddy Flanagan
,
Very Rev. Canon Patrick Flanagan,
born 7 April 1883, Dublin.
He wit his sister
Agnes'
marriage 1906.
He is listed as C.C. (Curate), Church of the Holy Family, Aughrim St (also here), Dublin, in [Thom's] from 1919 to 1939.
Listed as living 83 Aughrim St in [Thom's] 1919 and 1920.
He was at George Dempsey's funeral 1924.
Listed as living 70 Aughrim St in [Thom's] 1925.
Listed as living 115-117 N Circular Rd in [Thom's] 1927 to 1939.
He officiated at funeral of his cousin Sr. Padua 1936.
He became a Canon.
P.P. of Booterstown, 1939 to 1956:
He was parish priest of Booterstown, Co.Dublin, from 1939 to 1956 [plaque on wall].
He registered his sister Mary's death 1948.
He organised the building in 1953 of the new church on Merrion Rd (which would later split off from the Booterstown parish). This is the Church of Our Lady Queen of Peace, Merrion Rd, with its distinctive round tower.
"He was told to build the Round Tower against his better judgement. Some called it Flanagan's Folly!" [Liam Cosgrave]
He died 1956 [Lyng, 2000], age 73 yrs.
Merrion Road became a parish in its own right in 1964.

Fr. Paddy listed as Curate at Ringsend on p.1033 of
[Thom's, 1910]
.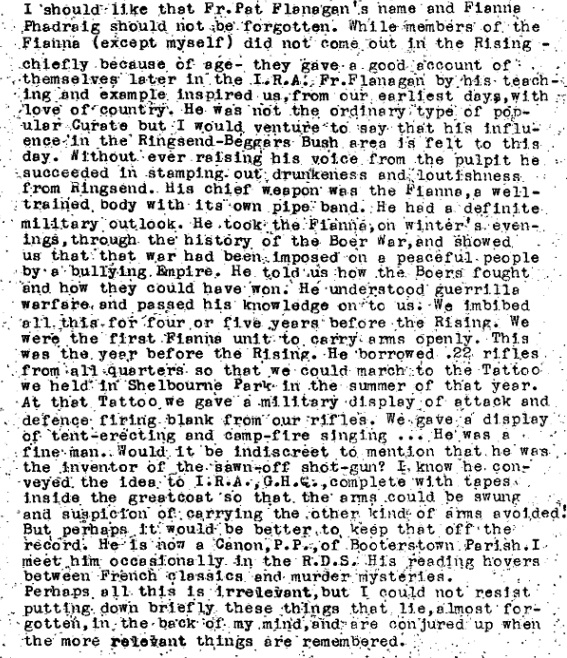 [Sean O'Shea statement] recalls Fr. Paddy and the 1916 Rising: "Would it be indiscreet to mention that he was the inventor of the sawn-off shot-gun?"
---
Booterstown church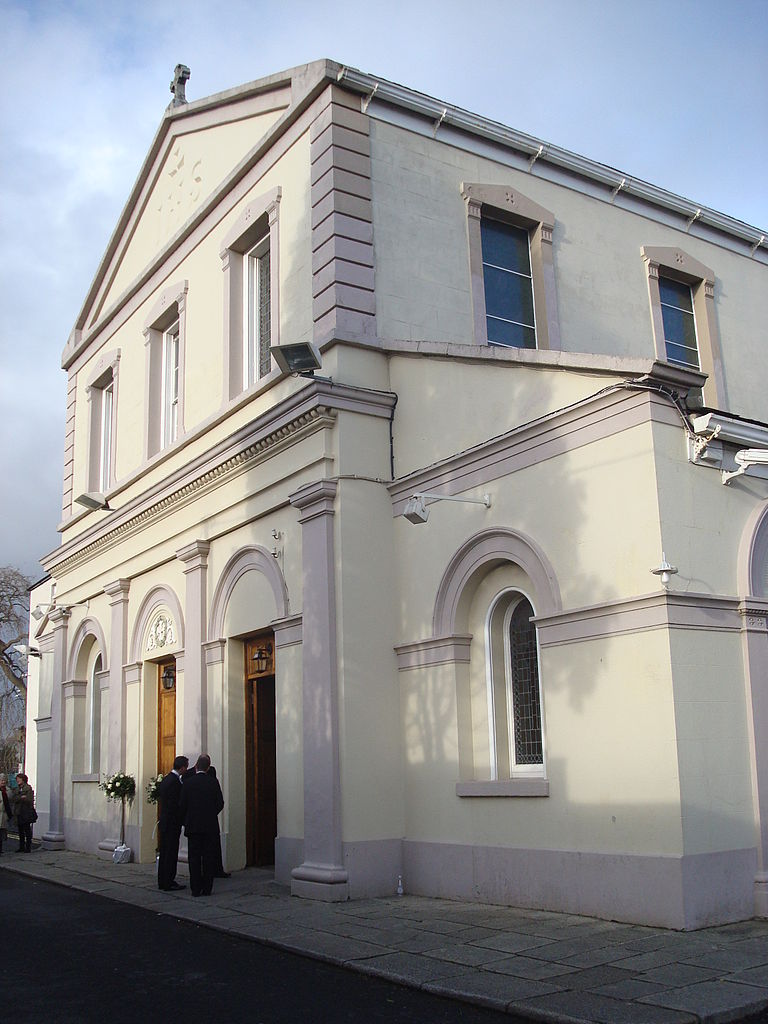 Booterstown church.
Photo 2009. See
larger
and
full size
. From
here
.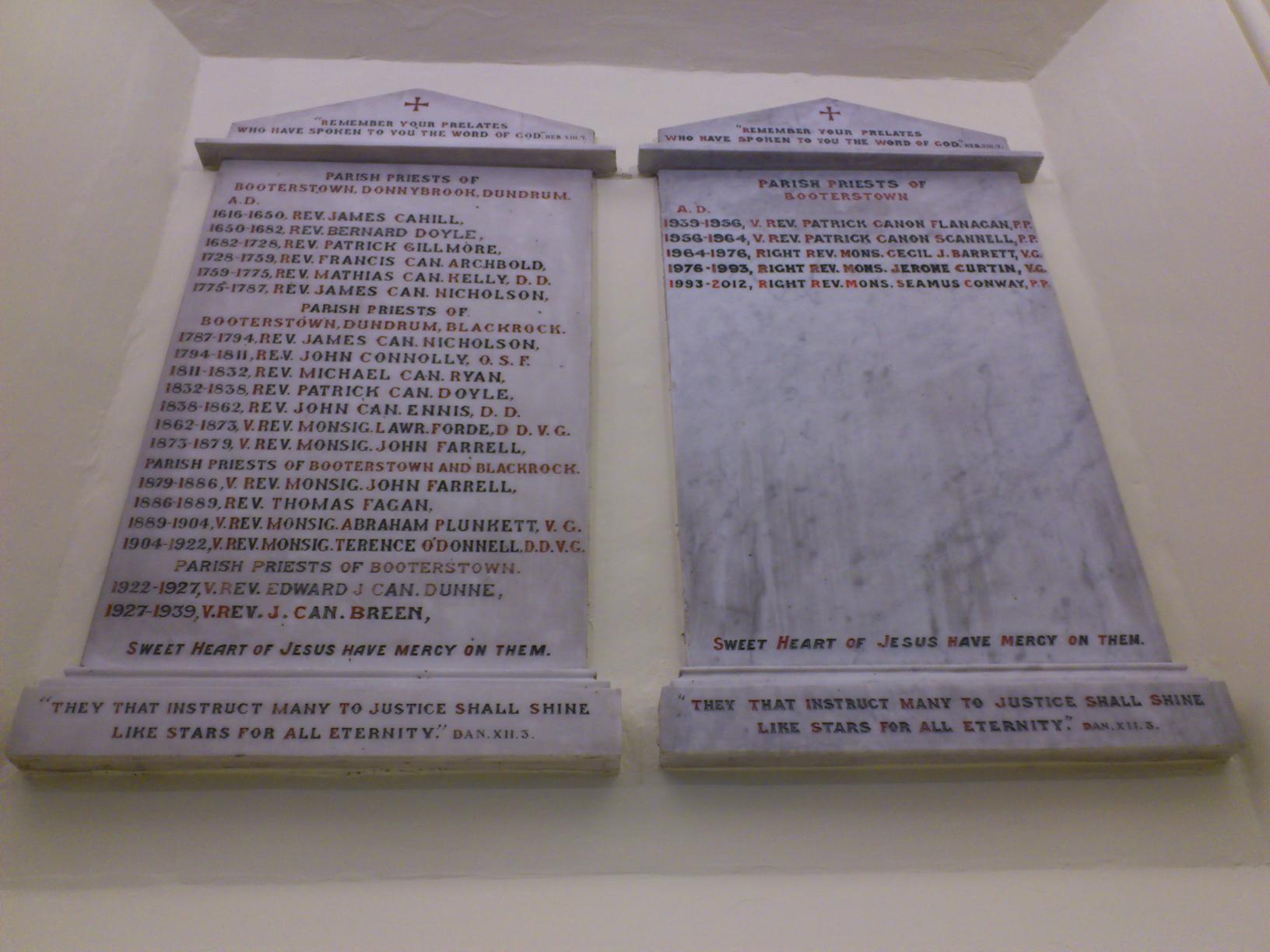 Plaque inside the church at Booterstown (on RHS) showing the parish priests, including Canon Patrick Flanagan.
Photo 2013. See full size.
---
Merrion Road church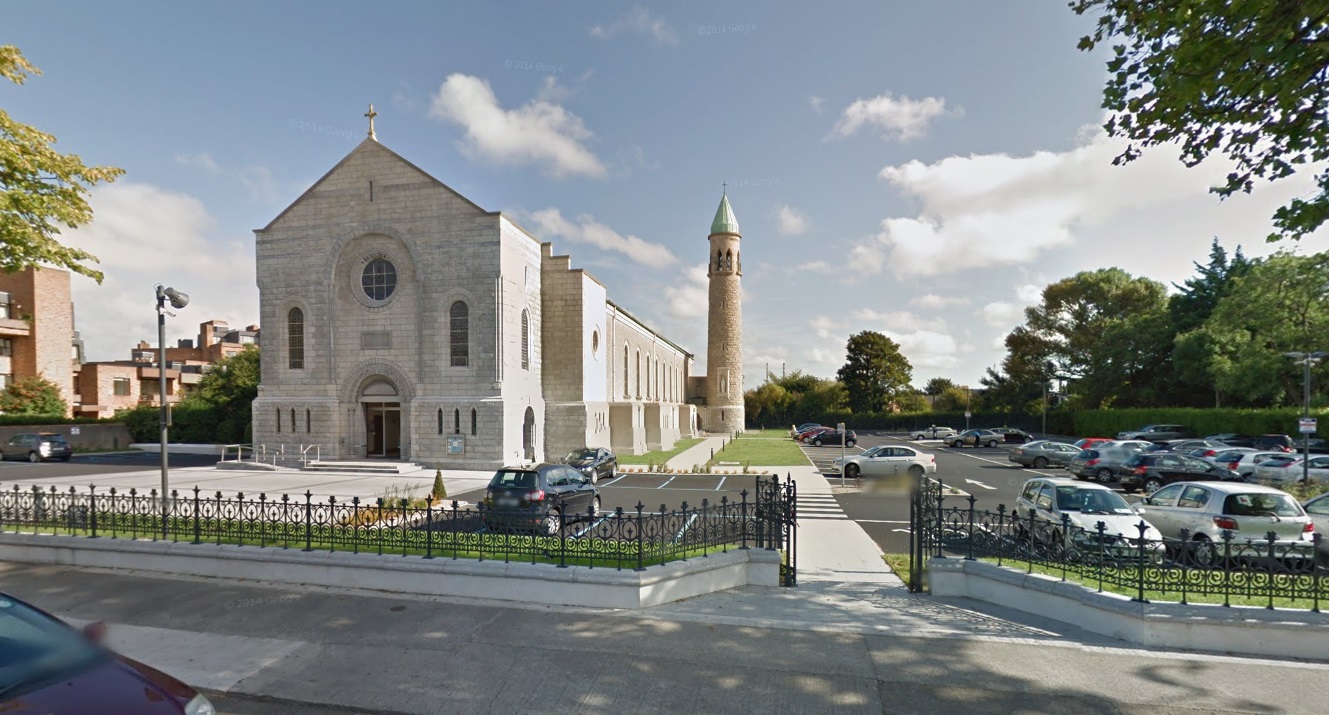 Merrion Road church.
Screenshot 2014 from
street view
.