Woronzow
Normally spelt "Woronzow" in this branch in England.
Pronounced "Voron-tsov".
Other spellings also seen:
[V or W] oron [possible t] [s or z] o [v or w]
Only 4 of these 16 possible spellings are at all common:
Woronzow (as here)
Voronzov
Vorontzov
Vorontsov (the correct Russian spelling, by far the most common spelling)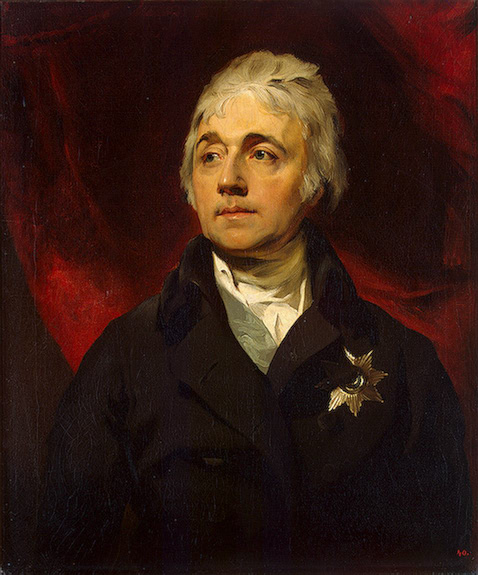 The 3rd Count Woronzow, Russian Ambassador to England.
Portrait by
Sir Thomas Lawrence
, c.1805-06.
At
The Hermitage
, St. Petersburg, Russia.
From
wikimedia.org
.
Simon Romanovitch Woronzow, 3rd Count Woronzow
,
Semyon Romanovich Vorontsov (or Woronzow),
born 1744.
He came from one of the great aristocratic families of Russia, the
Vorontsov
family.
Russian diplomat in England 1784-1796.
Russian Ambassador to England 1796-1806.
His daughter married the Earl of Pembroke (the British Ambassador to Vienna) in 1808.
He died 1832, age 88 yrs.
He was bur in the Pembroke family vault in Marylebone, London.
He had issue:
Prince Michael Woronzow, 4th Count Woronzow,
Prince Mikhail Semyonovich Vorontsov, born 1782, St. Petersburg.
Fought for Russians in Napoleon's retreat from Moscow 1812 to 1813.
He recovered Napoleon's despatch case as a trophy. (This is now in the Earl of Pembroke's house, Wilton House.)
Russia was an ally of Britain against France at this time.
Mikhail was appointed commander of the Russian forces in Wellington's allied army in 1815.
Governor-general of Novorossia (New Russia) and Bessarabia 1823.
He set up his court at Odessa, which he helped develop.
He built Vorontsov's Palace, Odessa, 1827-30.
He built Vorontsov's Palace (or Alupka Palace), Alupka, near Yalta, Crimea, Ukraine, 1828-46.
Governor-general (Viceroy) of the Caucasus 1844.
Elevated to rank of Prince 1845.
Incredibly, his nephew Sidney Herbert, 1st Baron Herbert of Lea was British Secretary of State for War 1845-46 and again 1852-55, during the Crimean War 1853-56, when Britain was allied with France against Russia. Incredible to have two such important men on either side so closely related.
He died 1856, Odessa, age 74 yrs.
He was bur Odessa Cathedral.
There is an 1863 statue of him in Sobor Square beside Odessa Cathedral. See map and 360 view.




Catherine Woronzow,
"Ekaterina Semenovna Vorontsova",
born 24 Oct 1783, St. Petersburg,
"the Russian Countess",
mar 25 Jan 1808, Greek Chapel, Marylebone, London,
to George Augustus Herbert, 11th Earl of Pembroke and had issue.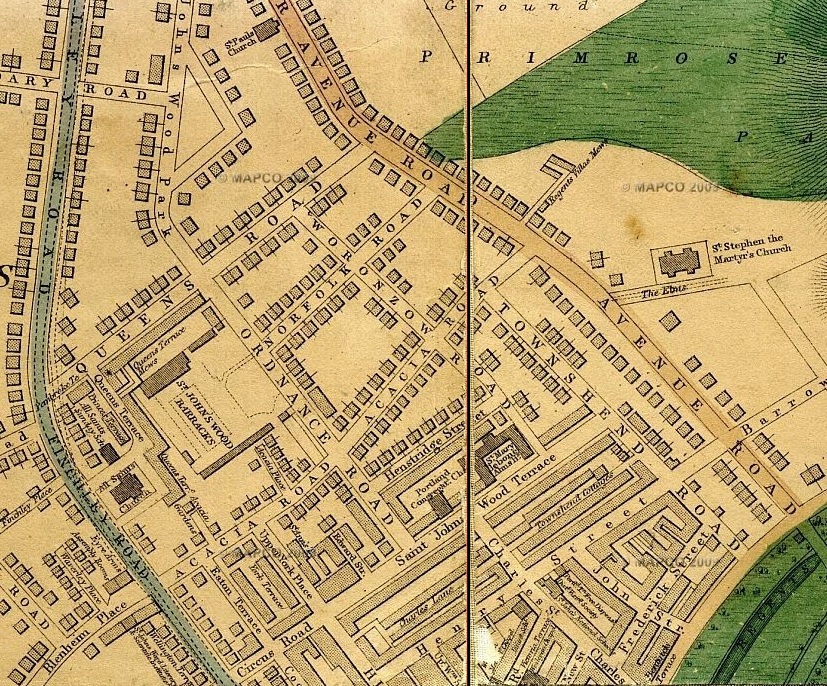 Woronzow Road,
St. John's Wood
, London.
From
1868 map
.
This is named after the 3rd Count Woronzow, Russian Ambassador to England, who apparently lived here before it was built up.
It is near Regent's Park. See
modern map
.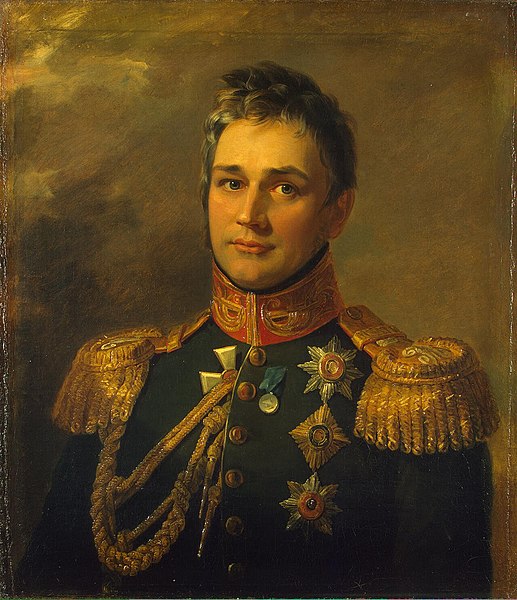 Prince Michael Woronzow.
Portrait by George Dawe 1825.
At The Hermitage, St. Petersburg, Russia.
From wikimedia.org.
---