54 Northumberland Rd, Ballsbridge, Co.Dublin
54
Northumberland Road
, Ballsbridge, Co.Dublin.
The widowed
Nell Humphreys
and her family lived here from 1909.
It was their home during the
1916 Rising
, in which Nell's brother was KIA, and in which Nell's son also fought and was afterwards jailed.
There was fierce fighting at
Mount Street Bridge
, at the end of Northumberland Road, during the Rising.
The Humphreys family left in 1917 or 1918.
Later, in WW2, the embassy of Nazi Germany was two doors away, at 58 Northumberland Rd.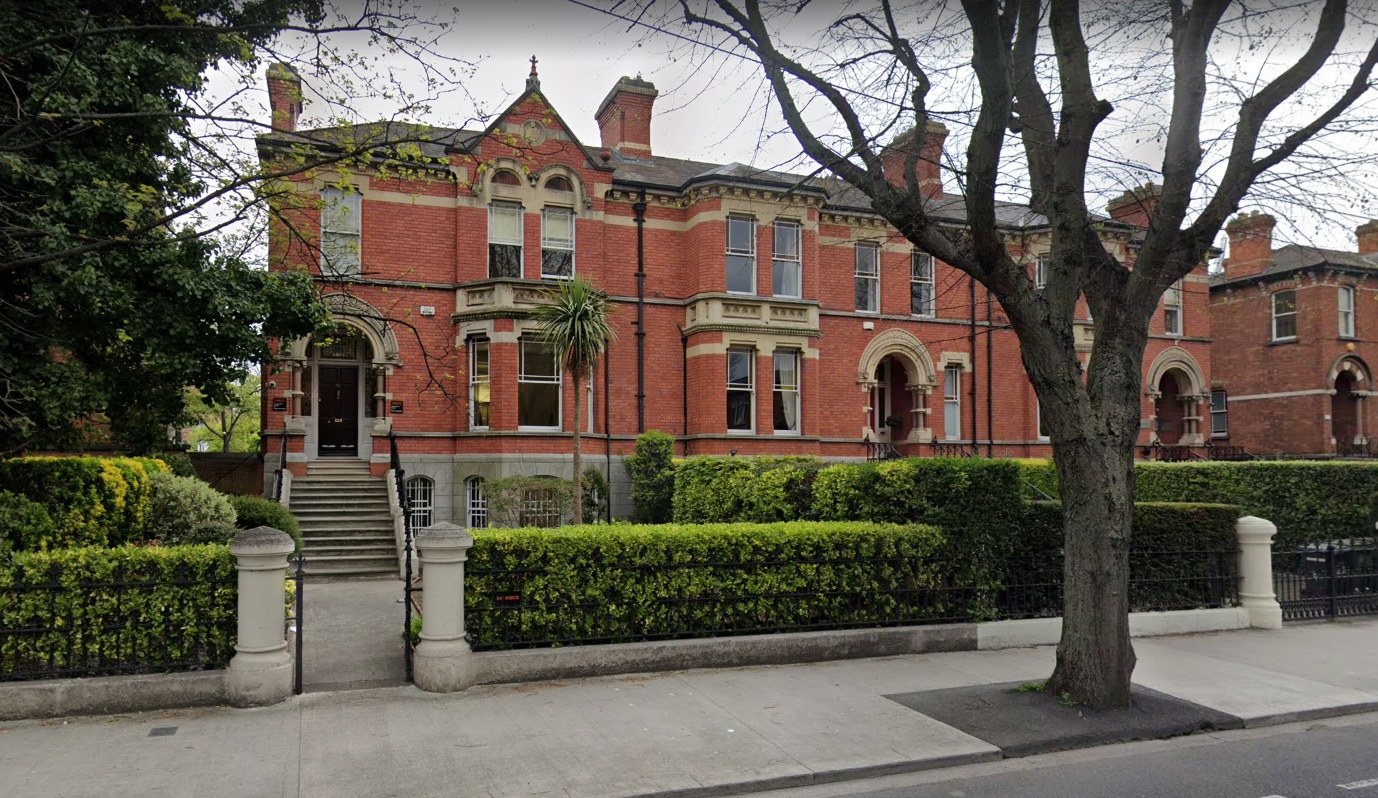 The Humphreys house, 54 Northumberland Rd, is the LHS house of the block of three here.
It is now occupied by
Keogh McConnell Spence (KMCS)
.
The RHS house of the block, 58 Northumberland Rd, was the Embassy of Nazi Germany during
WW2
.
From
street view
. See
map
.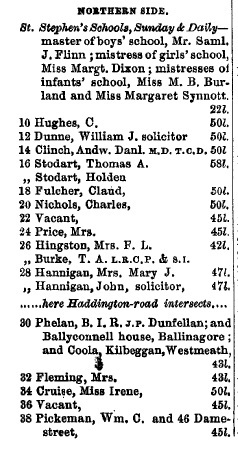 The even numbers (the N or E side) of Northumberland Rd in [Thoms, 1914]. Shows Humphreys at no. 54.
The numbers match the numbering today.
[Thoms, 1939] shows there has been no re-numbering, and the Nazi embassy is at no. 58.
Tracking forward to [Thoms, 1987] shows there was no re-numbering.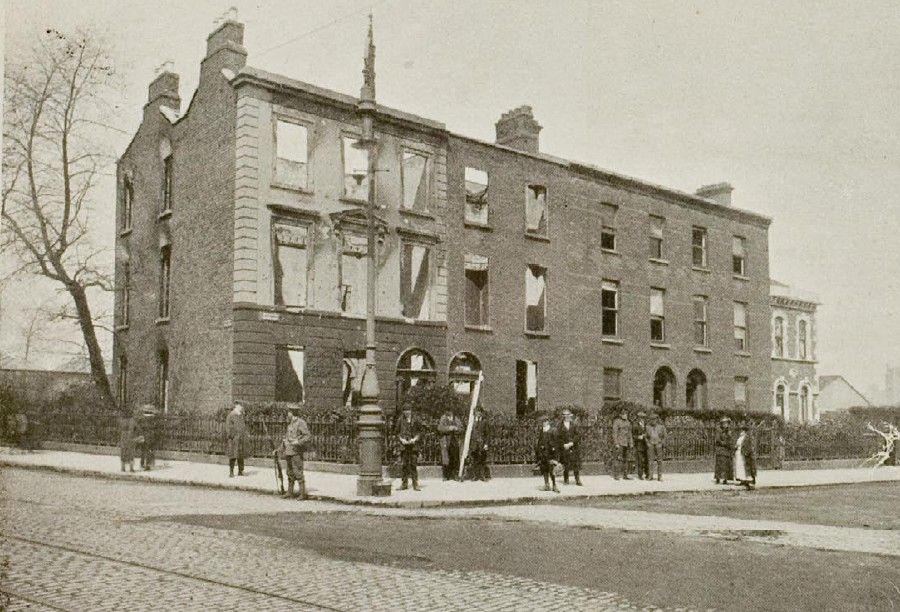 Mount St Bridge after 1916.
From NLI.