Thomas Nix
Thomas Nix
,
Tom, born 1 October 1906.
See
entry
in tree by
Paddy Waldron
.
Family lived at
Stonepark House
, near
Meelick
, Co.Clare (near Limerick city).
At marriage 1938 he is listed as farmer, Meelick.
He mar 28 February 1938, Ennis RC church, to Mary Curtin [Maura, born 1911, dau of Andrew Curtin].
See mar cert from here. She is living Ennistymon, Co.Clare, at mar. She is in "business".
They lived Meelick House according to grave and obituary.
Thomas died 23 Feb 1985, age 78 yrs, bur St.John the Baptist, Meelick.
(todo) See obituary in Clare Champion, 1 Mar 1985.
Mary died 13 November 1991 aged 80 years, bur St.John the Baptist, Meelick.
Thomas and Mary had issue:
Robert Nix.
He mar Teresa ----.
They had issue:

David Nix.
Jackie Nix.
Bobby Nix.
Thérèse Nix.




Veronica Nix.
She mar --- O'Brien.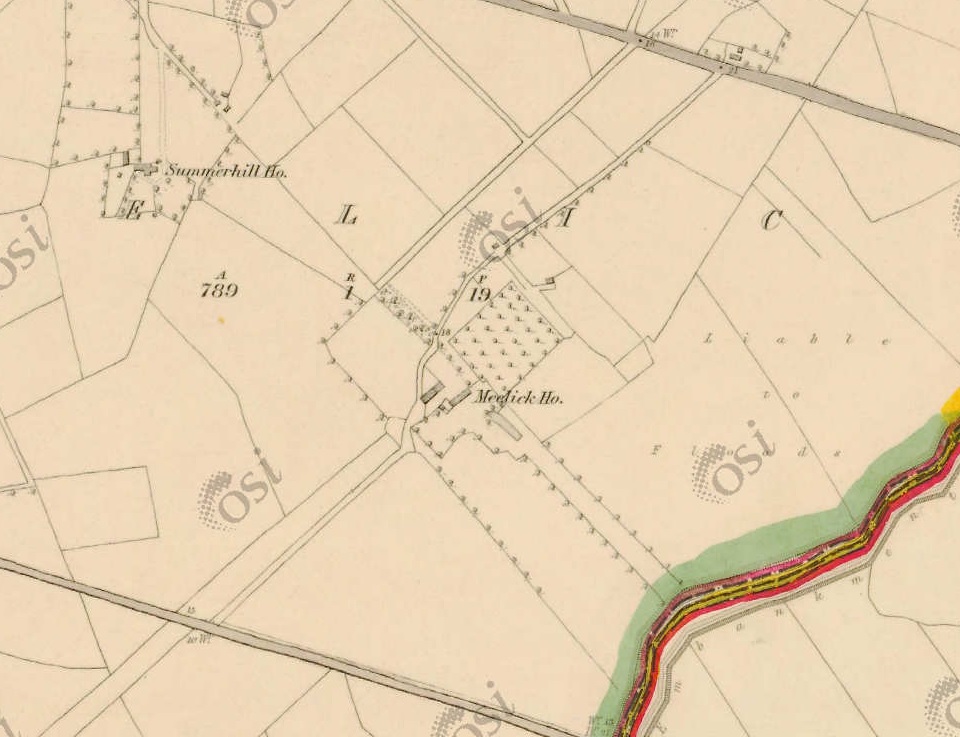 Meelick House on
1829 to 1842 map
.
Not sure if this is same place as Meelick House where Thomas Nix lived in the 20th century.
Paddy Waldron
also records Nix's house as "Meelick Fort House" or "Meelick Villa".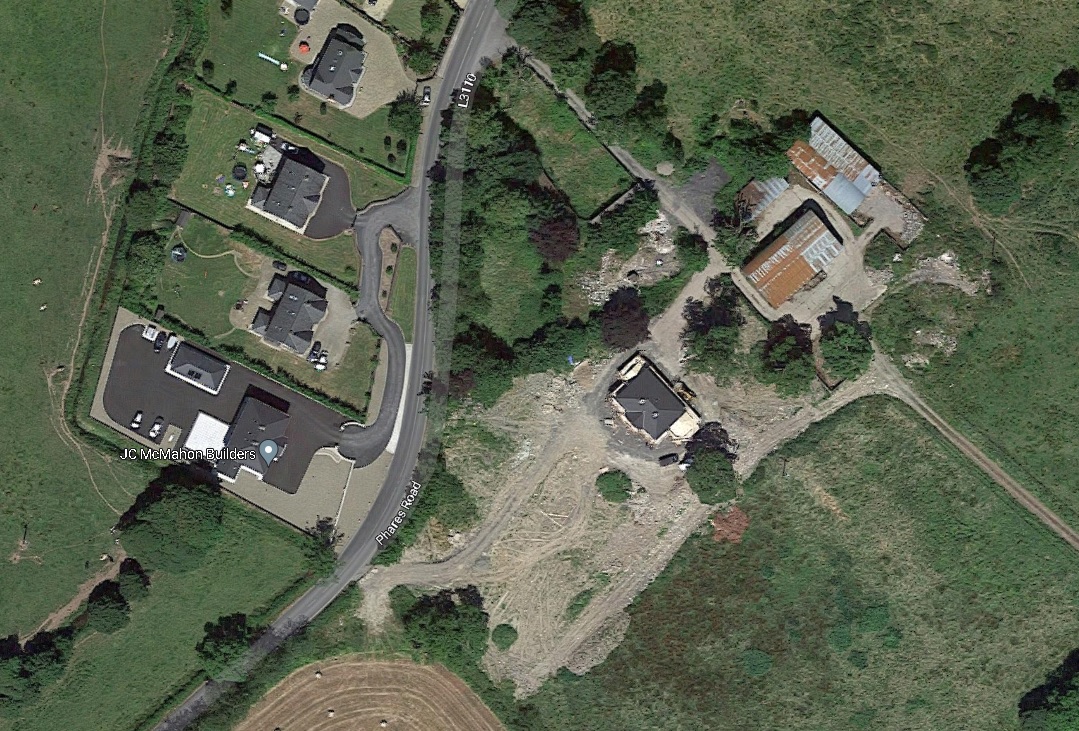 Site of the above Meelick House today (to RHS of the road).
From Google Maps.
Street view shows a new house built at the site.
Again, we are not sure this is the Nix house location.