Ickworth House, Suffolk
Ickworth House
, Ickworth, Suffolk (see
map
).
References:

Things to see: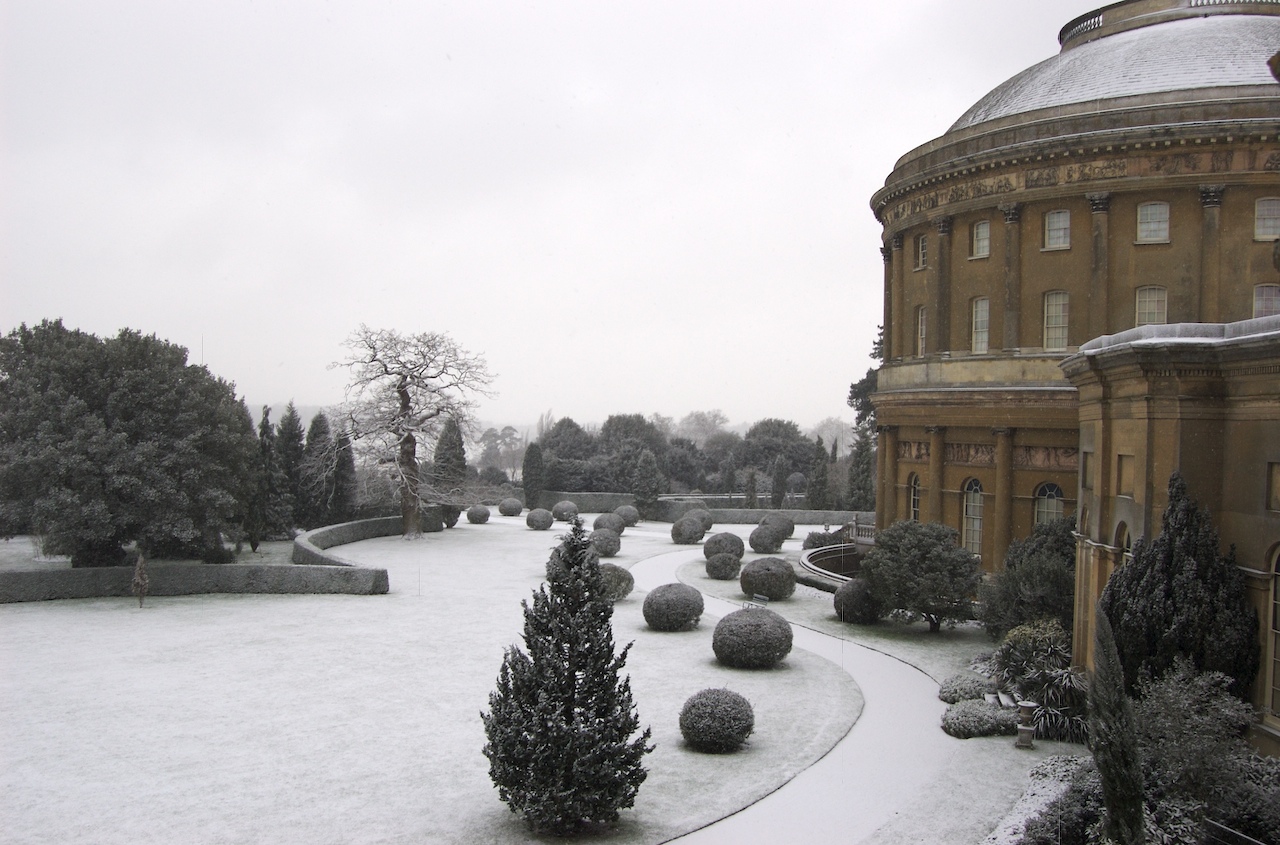 Ickworth House, rear, in the snow.
Photo 2007 by Sam Newman. See
full size
. From
here
. See
terms of use
.
Ickworth was in the
Hervey
family from 1432.
The old Ickworth House was built 1701.
Ickworth House was the seat of
Hervey, Earl of Bristol
(cr 1714).
Kitty Hunter
had an affair with
Augustus Hervey
in 1763.
Hervey succeeded as 3rd Earl of Bristol in 1775. He succeeded to Ickworth.
He died 1779.
The dramatic new Ickworth House was begun for the 4th Earl of Bristol in 1795.
Ickworth House is now run by the National Trust.
Ickworth House.
Front of house is to top (N). Rear and gardens are to bottom (S).
Click to toggle map/satellite view. Click to zoom in/out. Drag to move.
From
Google Maps
.
See
street view
of NE entrance.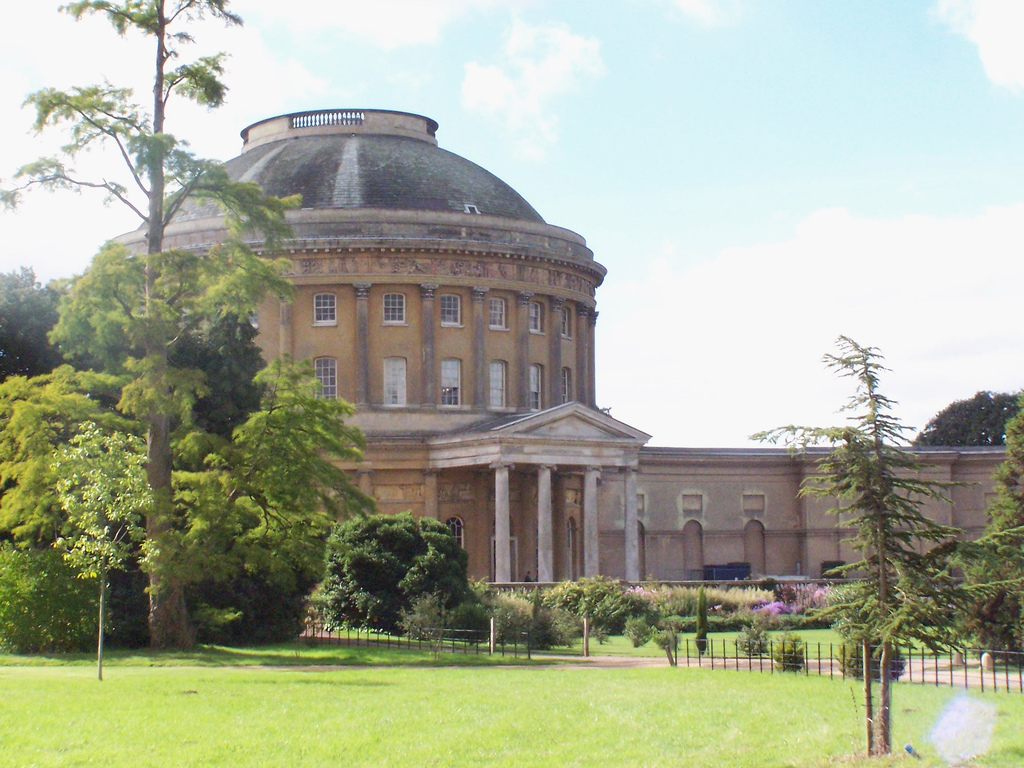 Ickworth House, front.
Photo 2005 by Howard Chalkley. See full size.
From here. See terms of use.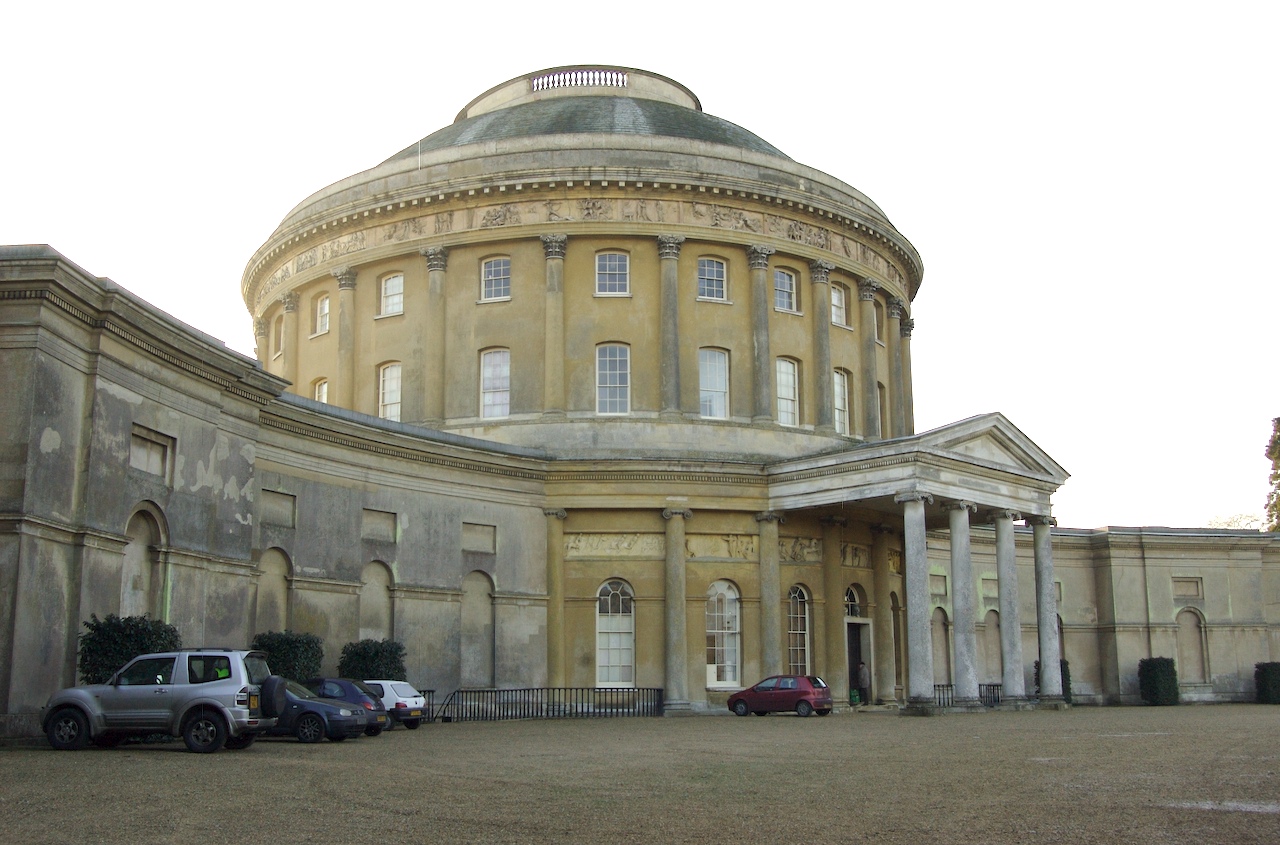 Ickworth House, front.
Photo 2007 by Sam Newman. See full size. From here. See terms of use.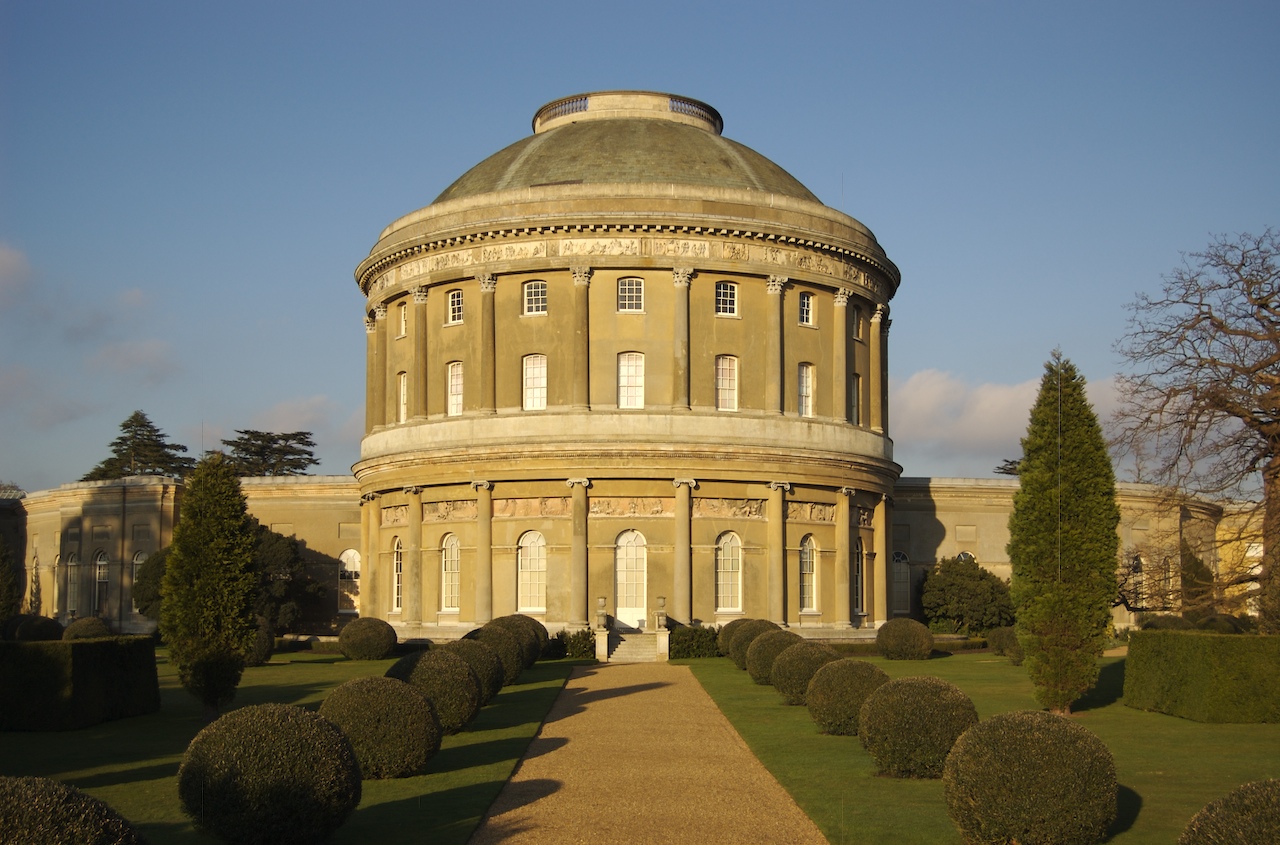 Ickworth House, rear.
Photo 2007 by Sam Newman. See full size. From here. See terms of use.
See similar shot from here.
See similar shot (and full size) taken 2006 by Paul Russell. From here. See terms of use.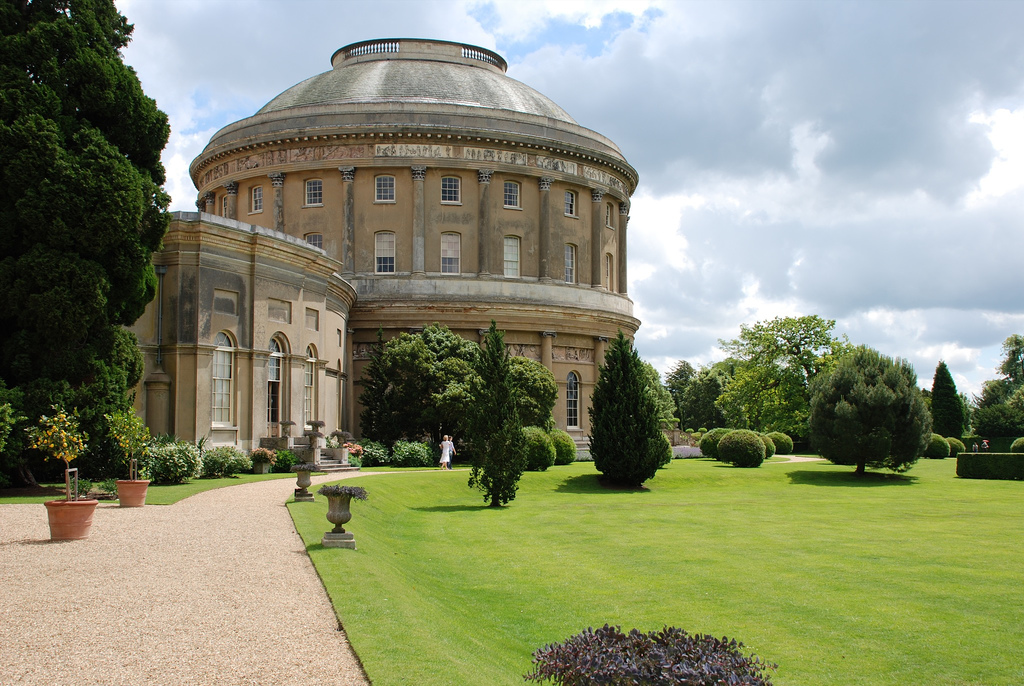 Ickworth House, rear.
Photo 2007 by Dongyi Liu. See full size. From here. See terms of use.
See similar shot (and full size) from here.
---