Hervey, Earl of Bristol
References:

Sources yet to be consulted:
John Hervey, 1st Earl of Bristol
,
born 27 Aug 1665.
Family seat was
Ickworth, Suffolk
.
He mar 2ndly, 1695, to
Elizabeth Felton
.
She was
descendant
of
Henry VII
. See
descent
by Ed Mann.
Hervey built a new Ickworth House 1701 (since replaced).
He was cr 1st Baron Hervey 1703.
He was cr 1st Earl of Bristol 1714.
He died 20 Jan 1751, age 85 yrs.
He had issue by 2nd wife:
John Hervey, 2nd Baron Hervey,
"Lord John Hervey", born 15 Oct 1696.
He mar 1720 to Mary Lepell [born c.1700].
Mary was celebrated in the "Ballad of Molly Lepell" written by the Earl of Chesterfield and the Earl of Bath.
Mary was maid of honour to Caroline, Princess of Wales (later Queen Caroline).
She described the maids of honour to Queen Caroline, including Mary Fitzwilliam, in a letter of 1731.
(It is fascinating that later, in the 1760s, Kitty Hunter would have affairs and illegitimate sons with both Lady Hervey's son and Mary Fitzwilliam's son.)
Lord John Hervey was Vice-Chamberlain 1730-1740, in court of George II. He was close to Queen Caroline.
In 1733 he was allowed inherit the title Baron Hervey, though his father was living. He did not live to inherit the Earldom.
He was bisexual. He was the cross-dressing courtier lampooned as "Lord Fanny" and other names by Alexander Pope in various works.
He is mocked as "Sporus" in Epistle to Dr Arbuthnot by Alexander Pope, 1735. The line "Who breaks a butterfly upon a wheel?" refers to him.
He had a long homosexual affair with the 1st Earl of Ilchester.
He died 5 Aug 1743, age 46 yrs (before his father).
Lord John Hervey and Mary Lepell had issue:




Augustus Hervey, 3rd Earl of Bristol,
Augustus John Hervey, born 19 May 1724,
had affair with Kitty Hunter.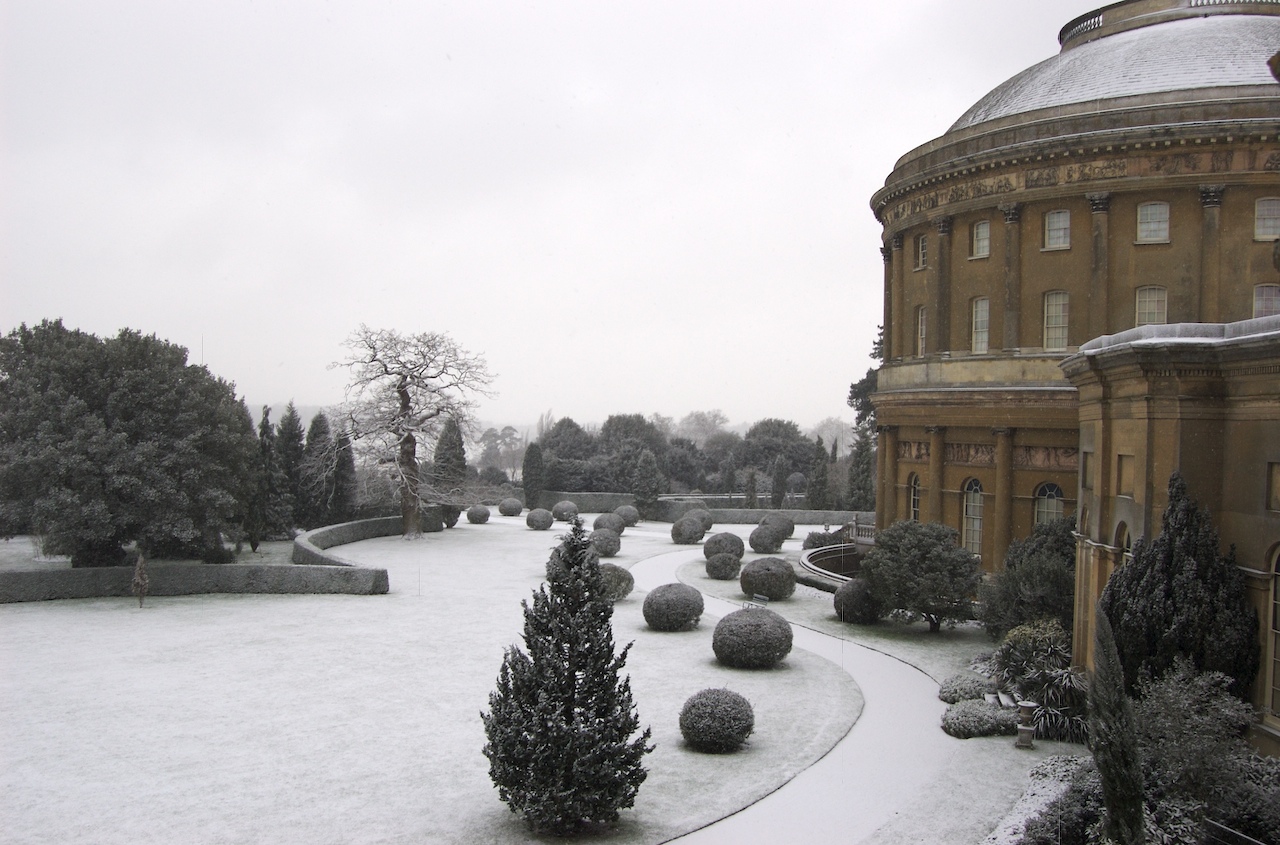 The present
Ickworth House
(begun for the
4th Earl
in 1795).
Photo 2007 by Sam Newman. See
full size
. From
here
. See
terms of use
.
---