Icard of Smyrna, Turkey
The family are not really from Turkey. They are from France.
They went out to Turkey as merchants in the 18th century, and intermarried with other European families out there.
Some descendants still live there.
See
Historical background
.
---
Possibly our family
[Marie Anne Marandet]
identifies the following Jacques Icard, born 1683, as our
Jacques Icard
. It is unclear what the proof of this is.
It would make him fairly old having children in 1737, but quite possible.
It would mean that the 1776 document cannot refer to him, which is also possible.
Note that our Jacques' eldest son is called François (would be after grandfather).
---
The following may be the Jacques Icard above who was born 1683.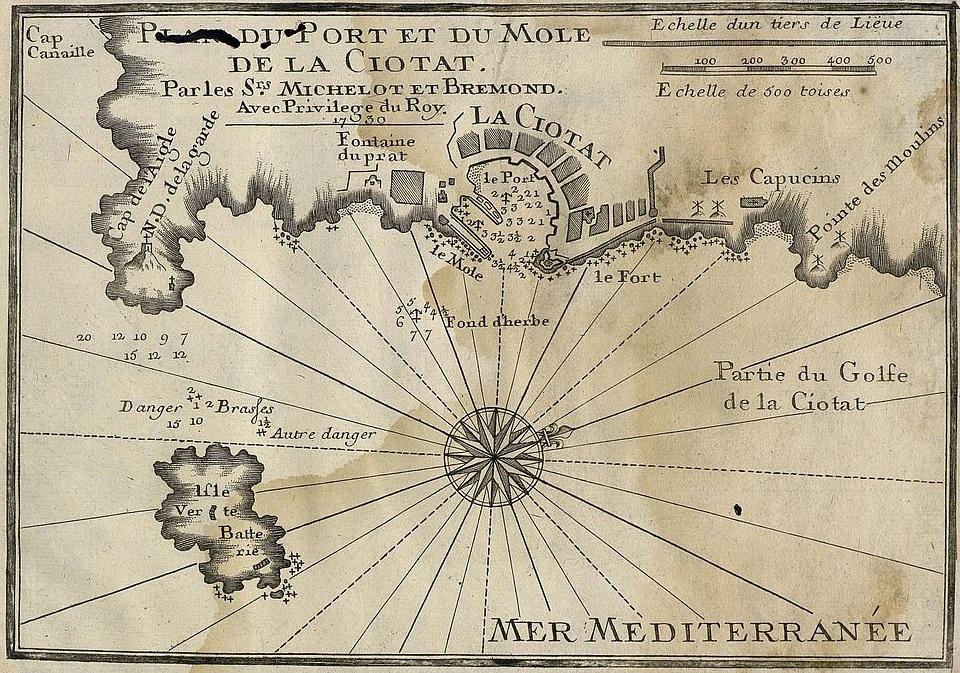 La Ciotat, S coast of France, c.1730.
See
full size
.
From
here
.
---
References
---