Henry Maltass of Constantinople
Sources yet to be consulted:

Reference to Stephen Maltass in extract from archives of the Levant Company, published in The Standard, 8 Oct 1901.
The Rees family papers say Stephen Maltass left a record of what took place in the Dardanelles Operation in 1807.
Henry Maltass
.
He went in mid-18th century to
Constantinople
, Turkey, the capital of the Ottoman Empire.
See
historical background
.
He mar at Constantinople to
Juliana Barbarini
.
They had issue:
Stephen Maltass.
Chancellor of the British Embassy at Constantinople as at 31 Dec 1806. (The Ambassador 1804-1807 was Charles Arbuthnot.)


Dardanelles Operation, 1807:

Maltass went with the Ambassador and

Admiral Duckworth

to Constantinople in Feb 1807, when Duckworth

forced the Straits of the Dardanelles

.

The narrow

Straits of the Dardanelles

(the gateway to Turkey and Russia from the Mediterranean) were always of huge strategic importance.

An English fleet under Duckworth forced its way through the Straits of the Dardanelles, in a historic display of rising European power (and declining Ottoman power), and intimidated Turkey.

Duckworth intimidated Constantinople. But after negotiations with the Sultan

Selim III

he eventually withdrew.

Maltass was on the battleship the

"Standard"

, the Captain of which was

Thomas Harvey

.


Maltass did not marry.




William Maltass.
At age 12 he was Student interpreter at the British Embassy at Constantinople.
This was during the time when Sir Robert Ainslie was Ambassador (1776-1792).
Maltass was British Vice-Consul at Cairo.
He did not marry.




Claude Philip Maltass.
The British Ambassador refers to him in a letter dated Constantinople, 29 Apr 1810. He writes to Francis Werry, British Consul at Smyrna, as follows: "For the present, I beg of you to do all you can to keep the Prize Master and his men on board the captured ship until I can obtain a decision from the Captain Pacha and on no account to suffer Captain Maltass to be prevented returning to Malta with his prisoners."
"Captain Maltass" [Claude Philip] must be a Captain in the Royal Navy.
He did not marry.




(4 daus) Maltass.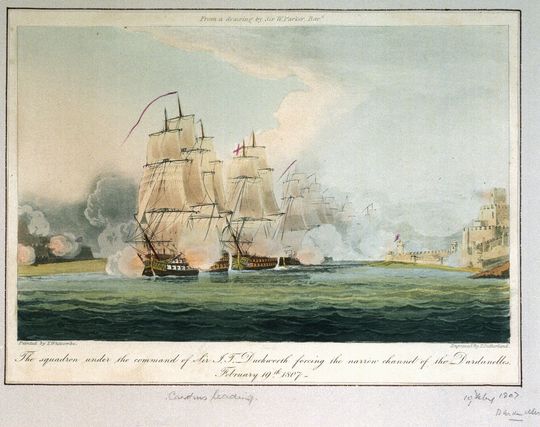 "The squadron under the command of Sir J T Duckworth forcing the narrow channel of the Dardanelles, February 19th 1807".
From
here
.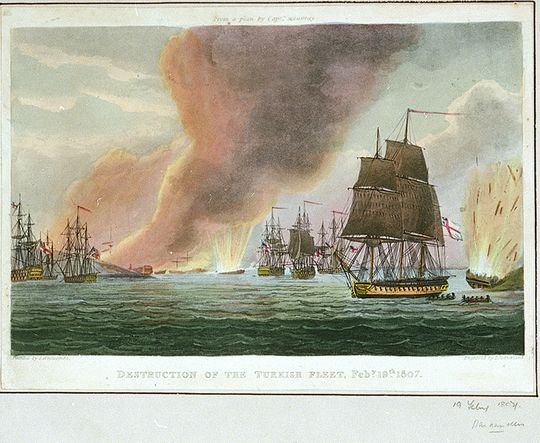 "Destruction of the Turkish Fleet, February 19th, 1807".
From here.