Richard Johnson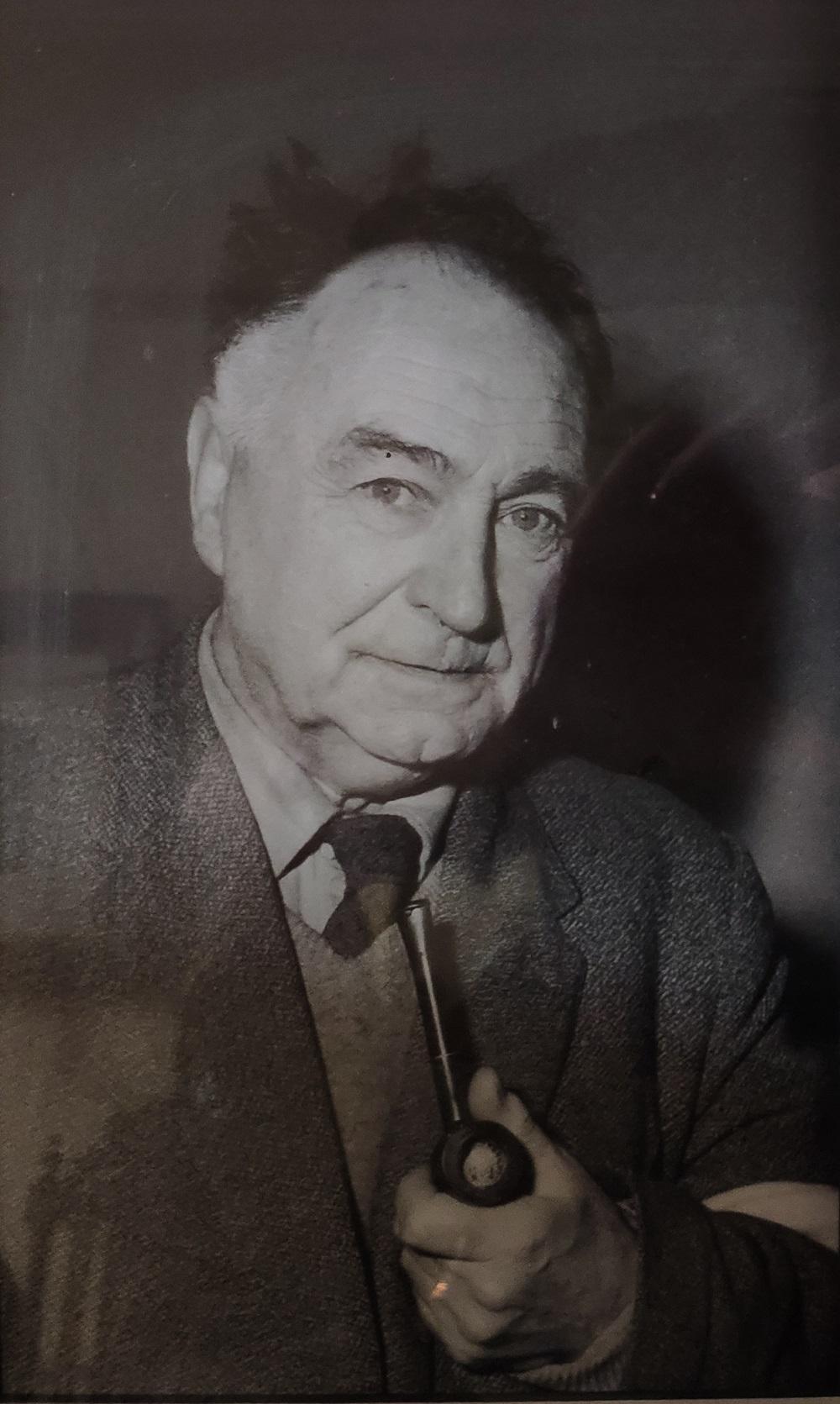 Richard Daniel Fitzgibbon Johnson.
See
larger
.
See
full size
, showing poster for "The Evidence I Shall Give".
Richard Johnson
,
Richard Daniel Fitzgibbon Johnson, bapt 24 Feb 1895.
From
Rathkeale
, Co.Limerick.
He was educ at UCD in Dublin. BA 1915. LLB 1917.
1916 Rising:
When he was a student up in Dublin, in the aftermath of the 1916 Rising, he was asked by his distant relatives, the family of
The O'Rahilly
, to help search for the body of The O'Rahilly.
They were distantly related through
Nolan
. Though Richard never later mentioned being related to The O'Rahilly. It is possible he did not know he was related.
The O'Rahilly was killed in action in a
charge up Moore St
in Dublin. Killed with him in the charge was
Paddy Shortis
.
Much later, Richard married Paddy's sister.
Richard was involved in the Sinn Fein Courts during the War of Independence.
Listed as of Rathkeale at mar. Occupation: District Justice.
He mar 3 December 1929 to Anne Shortis [Anna or Annie on mar cert].
She was dau of William Shortis, merchant, and sister of Paddy Shortis, who died in 1916. See tree.
They mar at St.Michael's RC church, Dun Laoghaire. See transcript. She is listed as of Ballybunion, Co.Kerry.
Richard was a district court judge in Kerry.
In 1958, he bought Blennerville House, Blennerville, Co.Kerry (the former Blennerhassett and Chute house).
He wrote a play, "The Evidence I Shall Give", performed at the Abbey Theatre in 1961.
He died 1975, Blennerville.
Richard and Anne had issue:
Mary Johnson.

Richard Johnson, born 1937.
He mar Nuala Gleeson and had issue.
He became a High Court judge in 1987.
President of the High Court 2006-2009.
He died 2019.
Richard and Nuala had issue:

Rebecca Johnson.
Murray Johnson.
Kerry Johnson.
Emily Johnson.

Patricia Johnson, mar Charlie Roche and had issue.
Ann Johnson, mar David Morgan and had issue.
---
Paddy Shortis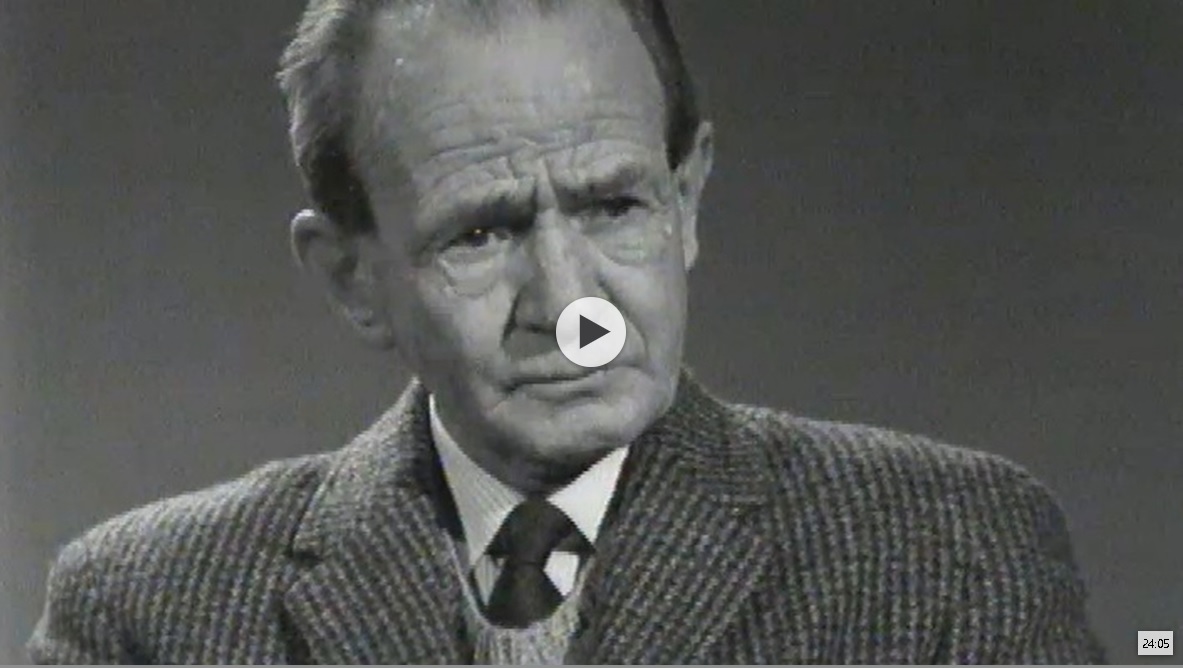 1966 interview of rebel Tom Devine, who was with Paddy Shortis in the
charge up Moore St
in the 1916 Rising.
24 minute interview for
"Portraits 1916"
, RTE TV, 1966.
From 11:10 to 14:40 he gives an account of the charge and the death of Paddy Shortis and The O'Rahilly.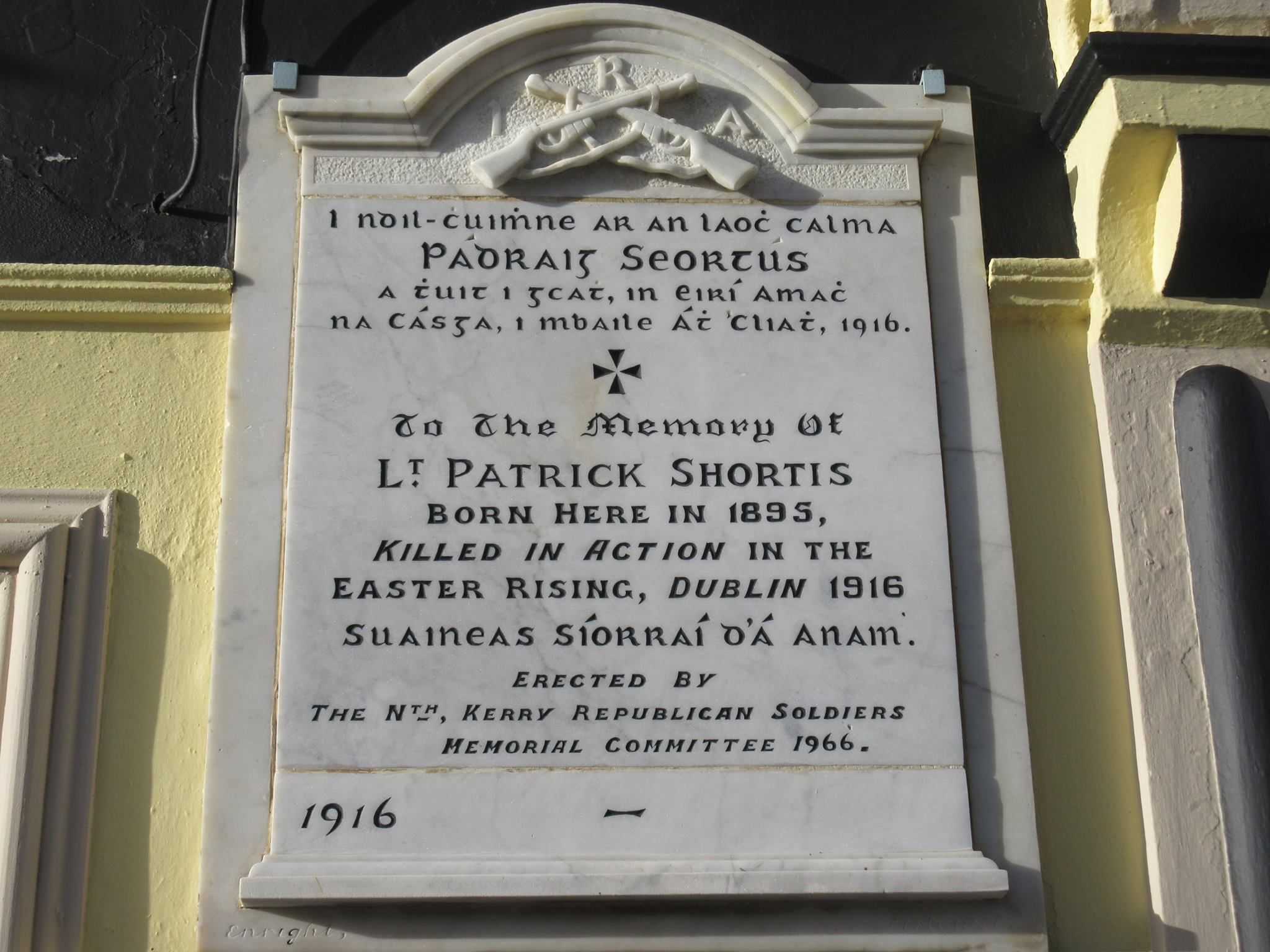 Plaque to Paddy Shortis, Ballybunion, Co.Kerry.
This is on the Shortis family pub where he was born.
This survives today. Called Shortis' bar, or The Bunker Lounge.
See wider street view. It is opposite "Cissie Mac's".
Photo from here.
Note the plaque is similar to the plaque to The O'Rahilly in Ballylongford, Co.Kerry.