1937 Lavelle wedding video
Wedding of
Edward Lavelle
to Bernadette McNally.
Wedding of Edward Lavelle to Bernadette McNally.
Catholic University Church, St. Stephen's Green, Dublin, 1937.
From
British Pathe
. See
page
.
The McNallys owned cinemas and distributed films, which is how this ended up being made.
Una Lavelle says a copy of the film was sent to her parents in Ballinasloe but they wouldn't watch it. They didn't approve of it being filmed. Una appears throughout the video. Her parents were at the wedding but do not appear in the video.
---
Screenshots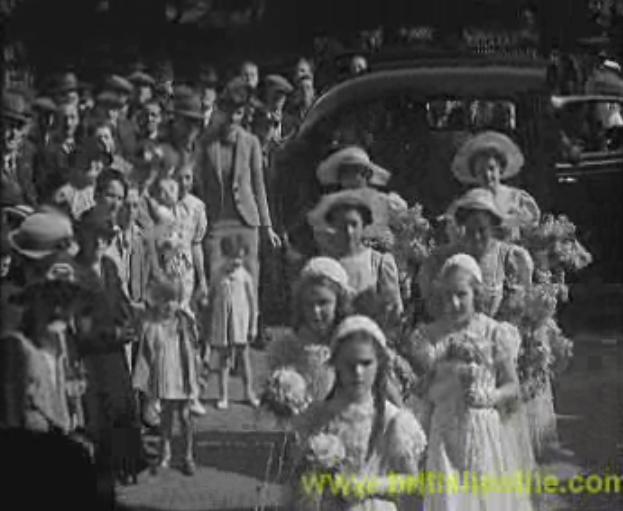 Una Lavelle
in front.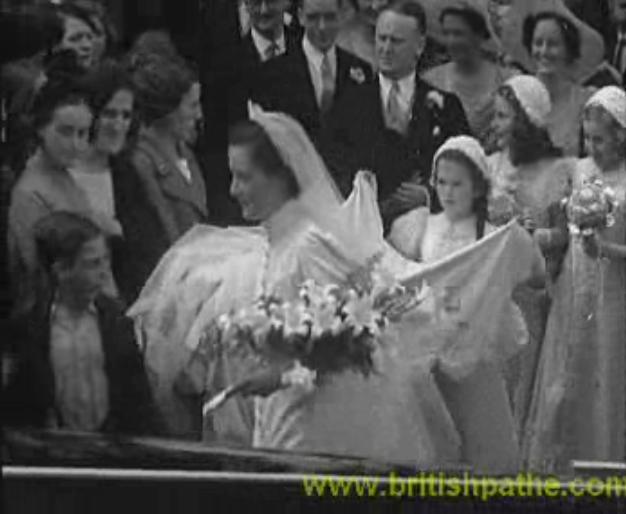 Una Lavelle holds the train.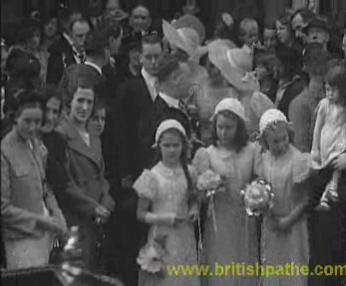 Una Lavelle on LHS of the 3 girls.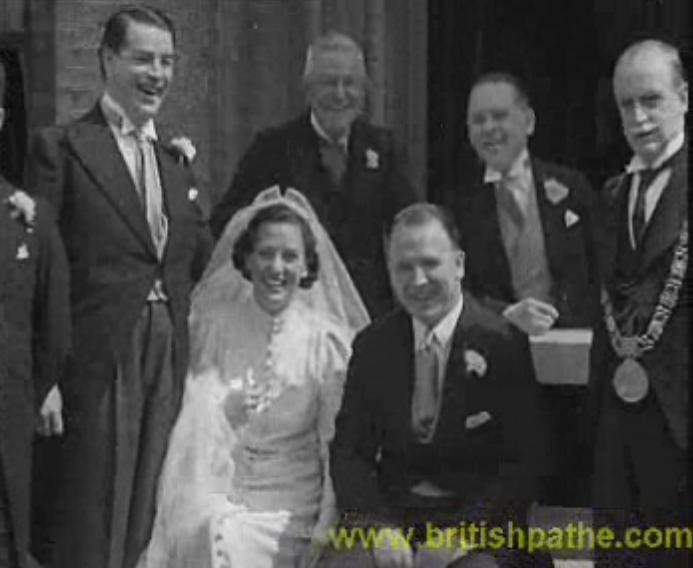 On RHS is Alfie Byrne, Lord Mayor of Dublin.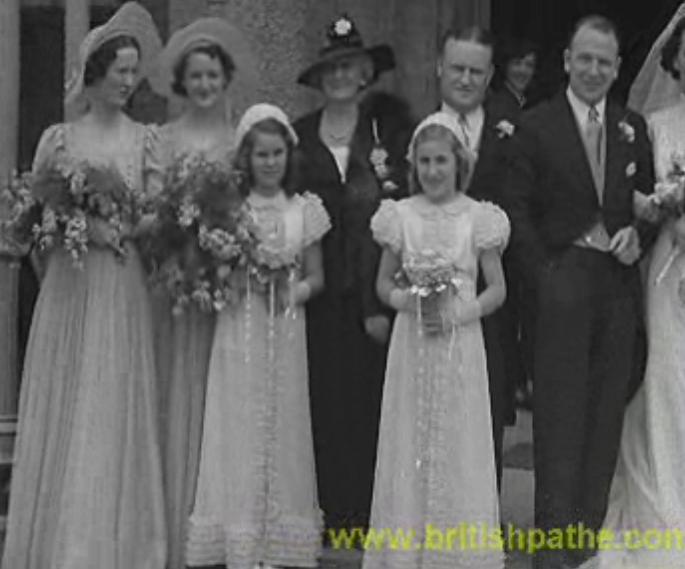 On far LHS is Eva Lavelle.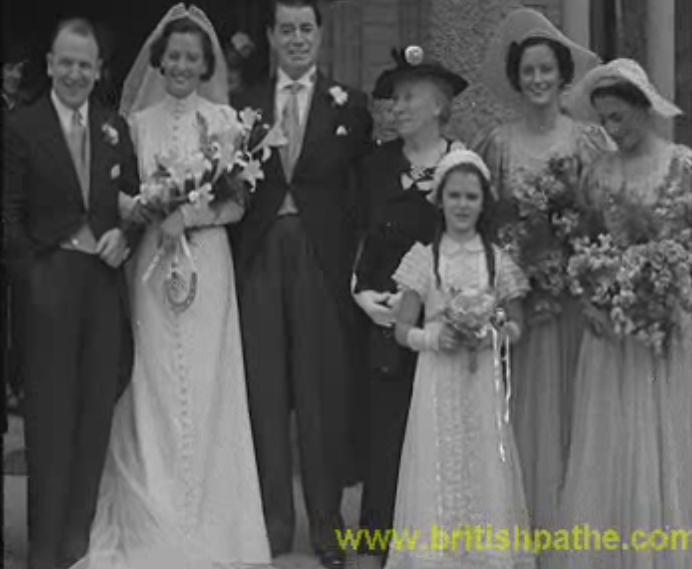 3rd from RHS is Delia McGough.
In front of her is her grand-dau Una Lavelle.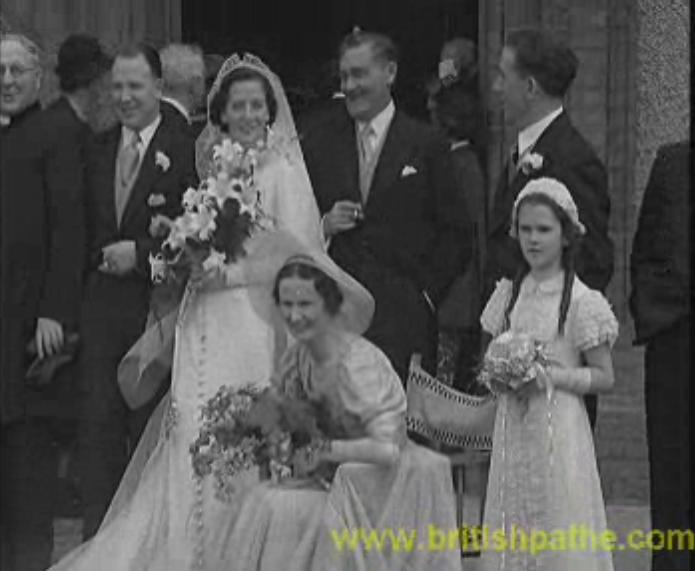 Sitting is Eva Lavelle. To her right is Una Lavelle.
On far LHS is Canon Eddie McGough (brother of Delia McGough).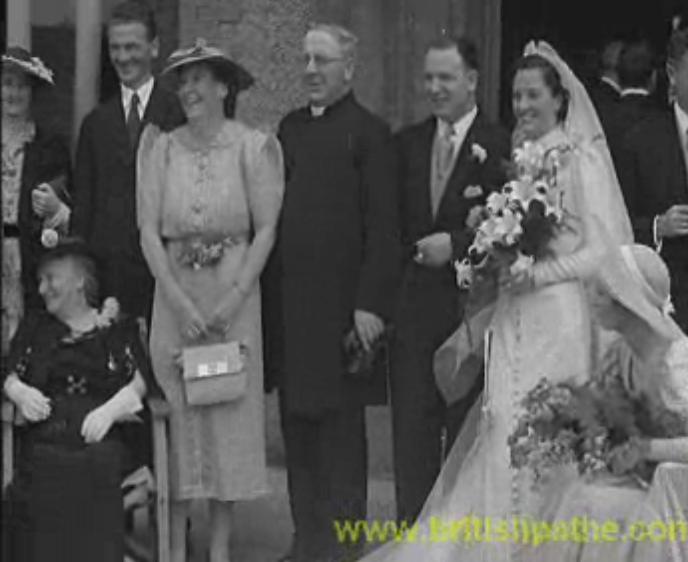 Sitting is Delia McGough.
Standing (left to right): Jack Lavelle, Eileen Lavelle, Canon Eddie McGough.