Dick Lavelle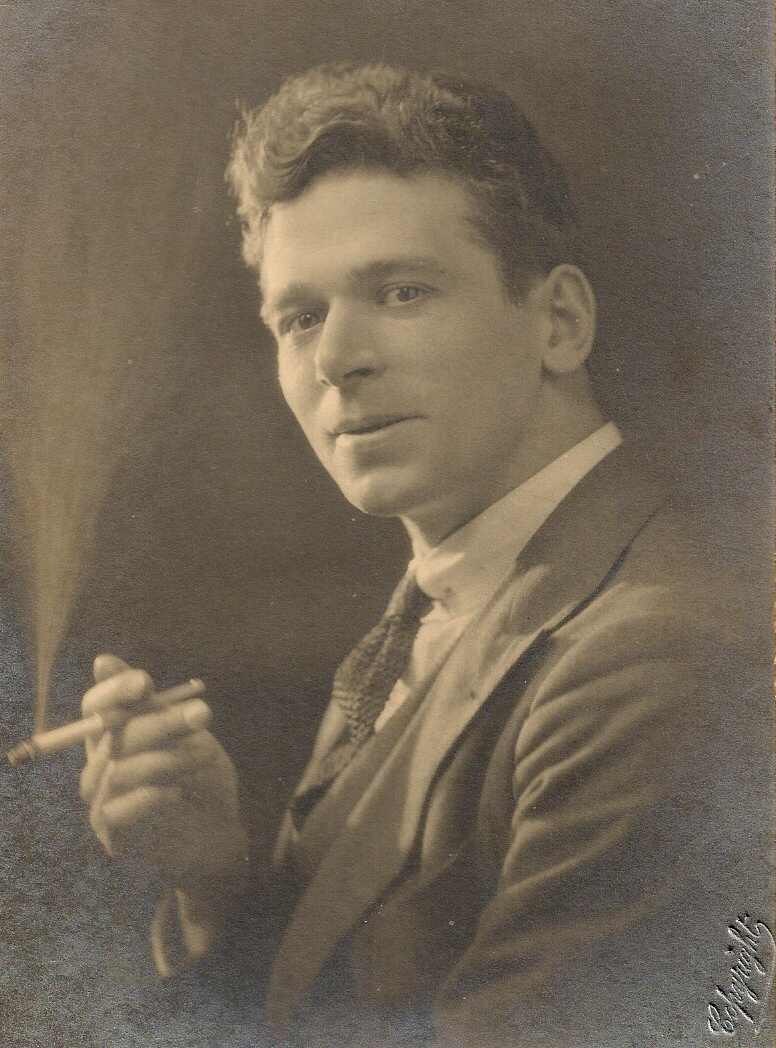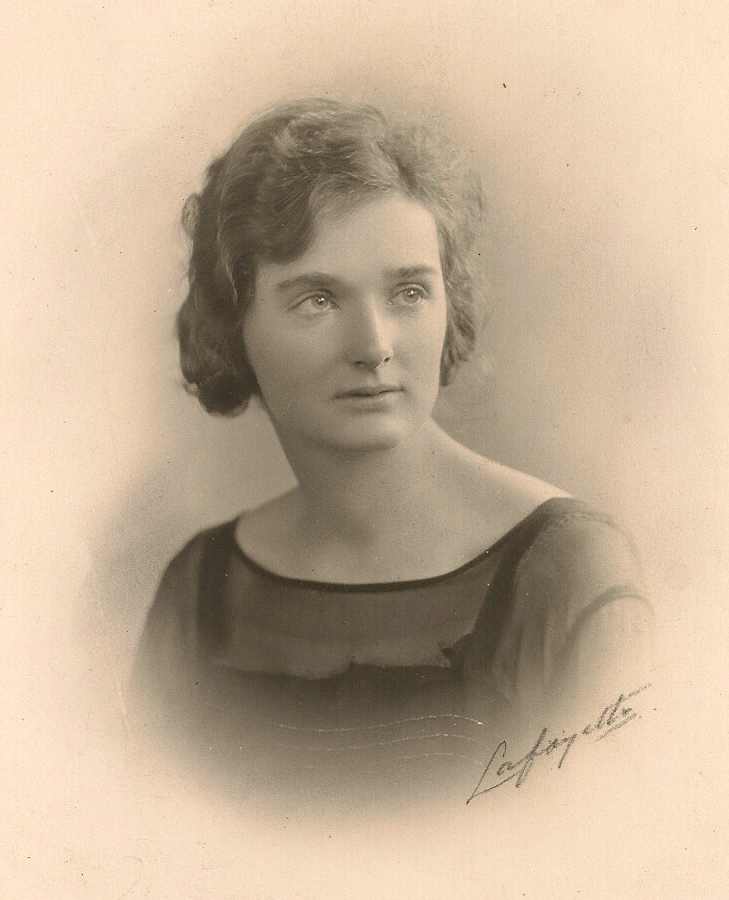 (Left) Dick Lavelle in 1921. See
full size
.
(Right) Patricia O'Mara in 1920. See
full size
. See
similar shot
.
Dick Lavelle
,
Dr. Richard Joseph Lavelle, born 28 Jan 1894, Tuam, Co.Galway.
He was educ
UCG
(Medicine). Entered November 4, 1911 (age 17).
He met Patricia O'Mara when both at UCG, possibly c.1918.
Dick took a long time, even for Medicine, to graduate. It is thought his studies were disrupted by the turmoil of 1919-23.
Dick and Pat got engaged think late 1920.
There was a story during the War of Independence:
In Nov 1920, Dick McKee, Commandant of the Dublin Brigade IRA, asked Dick Lavelle if he knew anywhere a load of explosives could be hidden. Steen O'Mara arranged that they could be hidden in stables of O'Mara house in Fitzwilliam Place, Dublin. But a few days later McKee was arrested and shot without trial (21st Nov 1920) in the reprisals on Bloody Sunday. No one collected the explosives. They survived a British search. They were not found until one morning in Feb 1922, long after Steen and Pat's father James O'Mara returned from the US. He was furious.
Dick graduated MB, BCh, BAO in 1923 (age 29).
He didn't get married until he got his first job, 1924.
He mar 2 Jan 1924 to Patricia O'Mara [Pat, born 23 July 1898, descendant through Blennerhassett of Edward III].
His first job, 1924, was as dispensary doctor, Ballyhaise, Co.Cavan.
In 1926 (or 1928) he became doctor in Letterfrack, Connemara, Co.Galway.
They lived Garraunbaun House, Connemara, Co.Galway (a fine Georgian-style house, 5 miles from Letterfrack).
Even after they left, they kept Garraunbaun House as a summer house, went back for years afterwards.
In 1934 (or 1935) he became doctor in Ballinasloe, E Co.Galway. Lived at 5 Mt Pleasant Ave, Ballinasloe.
Despite moving around the country, all children were born in Dublin (where Pat's family was) in 1924 to 1939.
In 1942 they finally moved to Dublin.
From 1942 on, Dick was dispensary doctor, living at Ardnagreine (or Ard na Greine, or Ardnagreina, or Ard na Greina), Castleknock, Co.Dublin. Listed there in [Thom's, 1944]. Listed as "Medical Officer of Health".
They finally sold Garraunbaun House 1945.
Pat researched family tree. Wrote biography of her father.
Pat started researching the family history. She is a major source for this site.
It is unclear how early her research started, but probably not until after her
father
died in 1948.
She wrote a historical novel,
Crumbling Castle
, Clonmore and Reynolds, 1949. This is a multi-generational story set in Co.Cork, starting with the Famine in 1849 and ending with the Black and Tans in 1920. Unlike, say,
Kate O'Brien's book
, it bears little relation to the O'Mara family story. It is mainly about the slowly growing nationalism, and the relations between landlord class and tenant class, with sympathetic characters on both sides.
Pat started research for a biography of her father.
She deposited
James O'Mara papers
in
[NLI]
1957.
Living Castleknock as at her
mother's
death 1958.
Dick retired through ill health.
They moved 1958 (or maybe c.1960) to "Verona", Stillorgan Park Ave, Blackrock/Stillorgan, Co.Dublin. Living there as at 1961.
Pat wrote a
biography of her father
1961. She wrote:
"I am the story-teller; but I am also a daughter; and the living pulse of his vitality and humanity is bound to flood through these cold pages; for, though a soul may sleep in God, his memory is astir and waking in the hearts of his descendants"
.
She researched her own family tree, her husband's, and even looked at her children's spouses.
She made notes for a book on the family history, but never published. See
Patricia Lavelle papers
.
Living "Verona" as at 1963.
Dick died 5th May 1963, age 69 yrs.
He was bur Glasnevin, beside James O'Mara grave. See street view. De Valera was at funeral.
Pat was living "Verona" as at 1965. Listed there at death.
She died 8 Apr 1966 [death cert], age 67 yrs, at the Richmond Hospital, part of St.Laurence's Hospital, Dublin. John Lavelle thought died 6 Apr.
See death cert from here.
She was bur Glasnevin. De Valera was at funeral.
Dick and Pat had issue:
Ruaire Lavelle,
born 29 Nov 1924, Dublin.
Seamus Stiophan Ruaire Lavelle (James Stephen Ruaire).
Pronounced "Rory".
Spelt Ruaire on marriage notice and death notice, also his grandson spelt it that way.
Also seen as Ruairí. NOT Ruarie.
4 generations photo at his birth.




Una Lavelle,
born 28 Apr 1927, Dublin.
Listed as "Una P.M. Lavelle" in [NUI, 1964].




Paddy Lavelle,
Patrick Dermot Lavelle, born 1 June 1929, Dublin.
Listed as "Patrick D.M. Lavelle" in [NUI, 1964].




Fr. James Lavelle,
born Colm James Lavelle, 9 Apr 1932, 89 Lr Baggot St, Dublin.




John Lavelle,
born 11 Nov 1939 [mother age 41], Hatch St nursing home, 15 Lr Hatch St, Dublin.
Listed as "John M.C. Lavelle" in [NUI, 1964].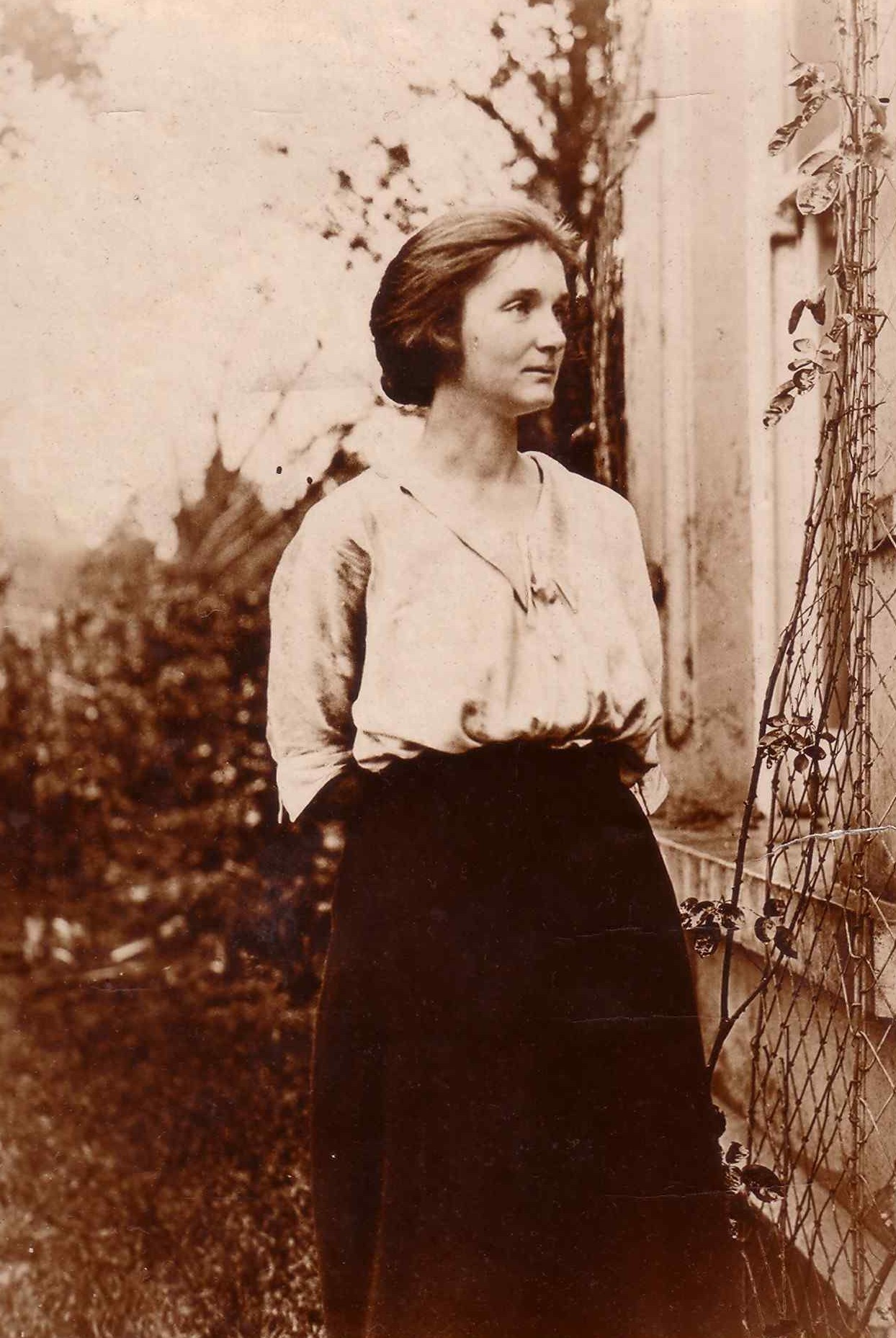 Pat, 1920.
Think at
Cashel House
.
See
full size
.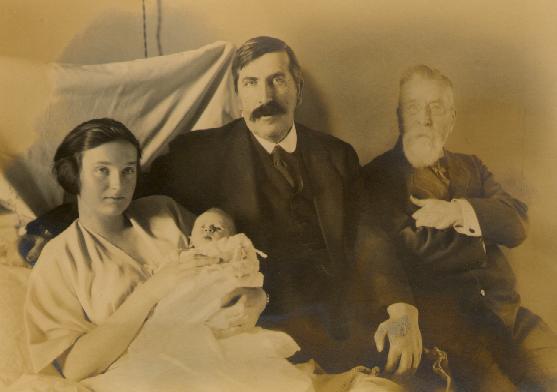 4 generations, 1924.
Stephen O'Mara, James O'Mara, Pat Lavelle, Ruaire Lavelle.
See other scan.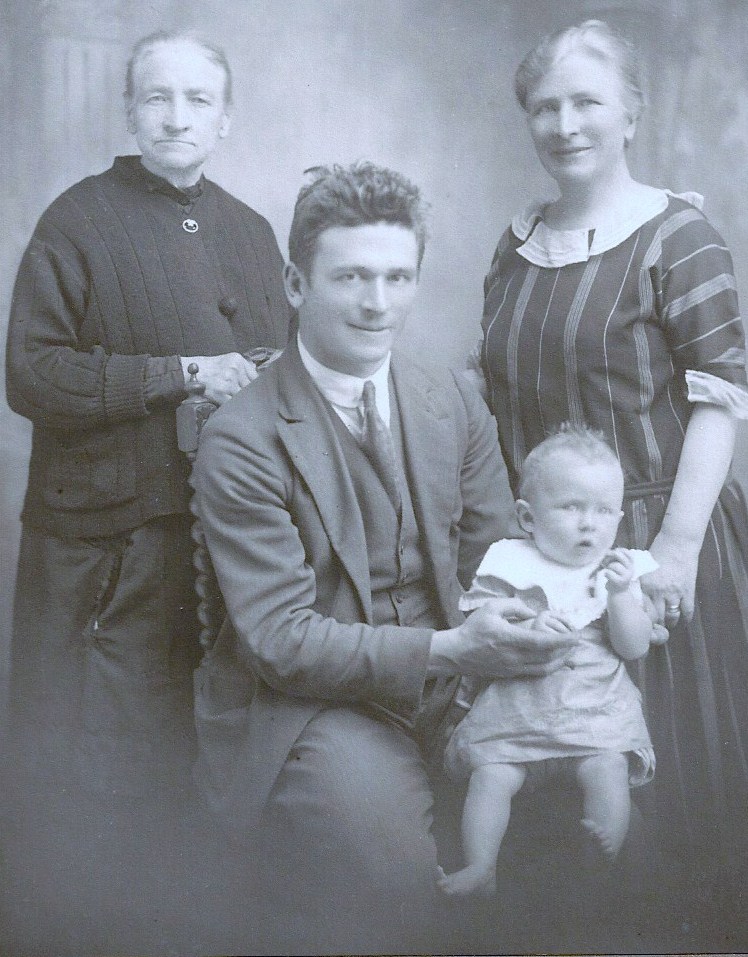 4 generations, 1924.
Mary Anne Joyner, Delia McGough, Dick Lavelle, Ruaire Lavelle.
See full size.
See version also including Pat.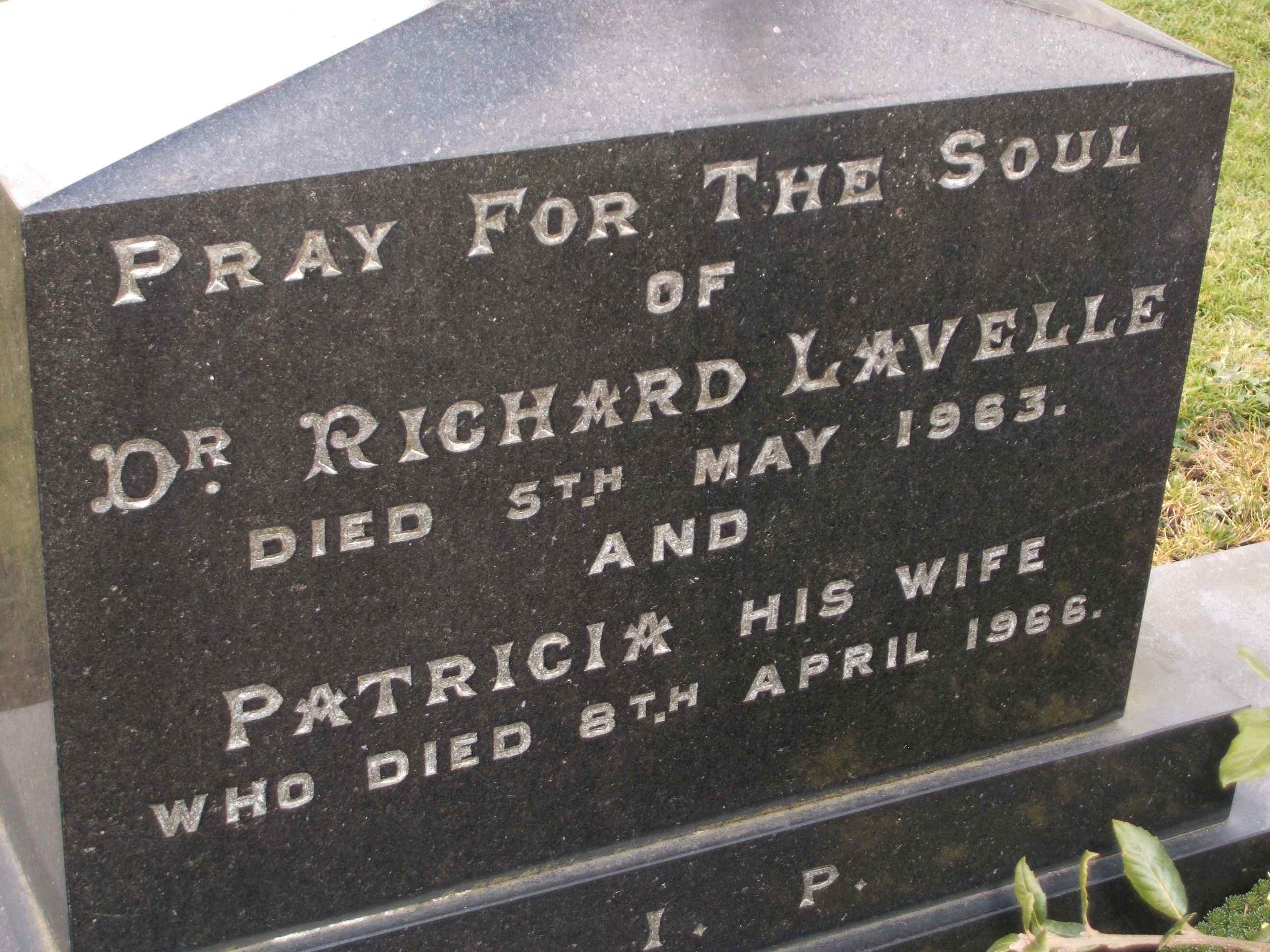 Grave of Pat and Dick Lavelle, Glasnevin. Photo 2006. See full size.
Photo courtesy of Richard Humphreys.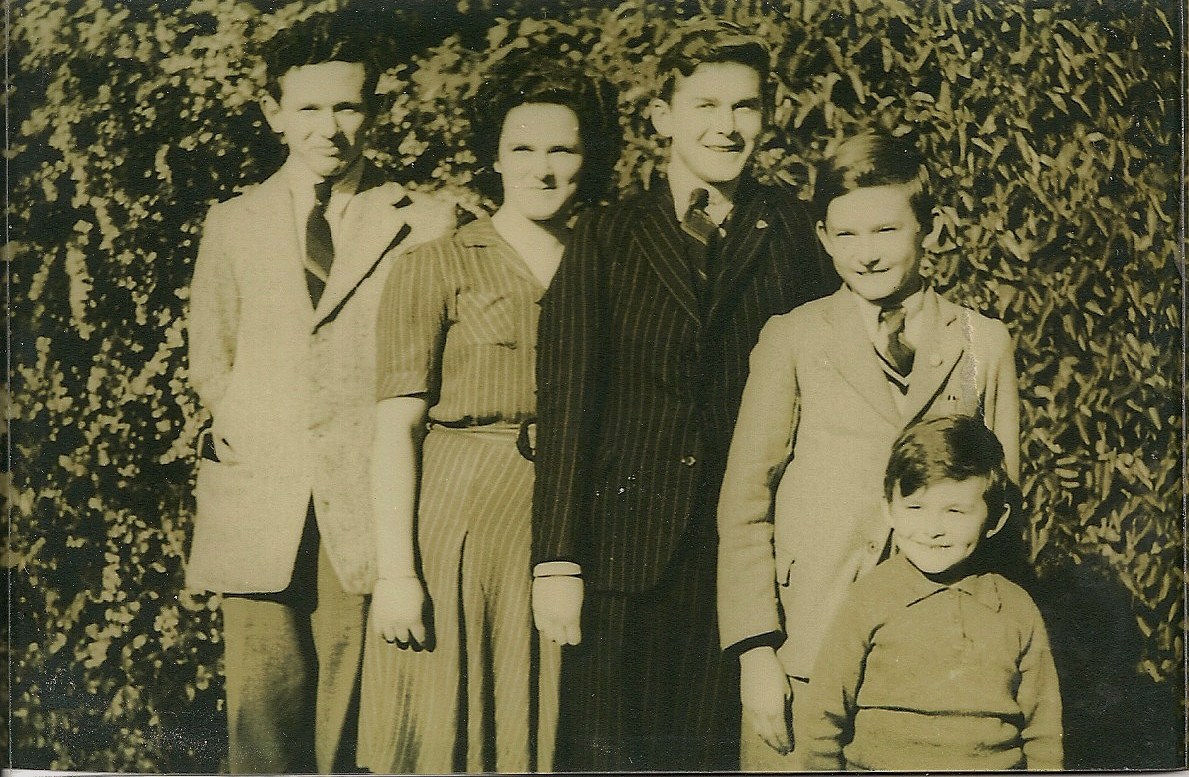 Ruaire (born 1924), Una, Paddy, James, John (born 1939).
Photo c.1945.
See full size.
---
---
References
---
Sources yet to be consulted