The First Dail
References:

Among those present .. (article on 50th anniversary of First Dail), Ita Mallon, Irish Independent, Tue 21st Jan 1969.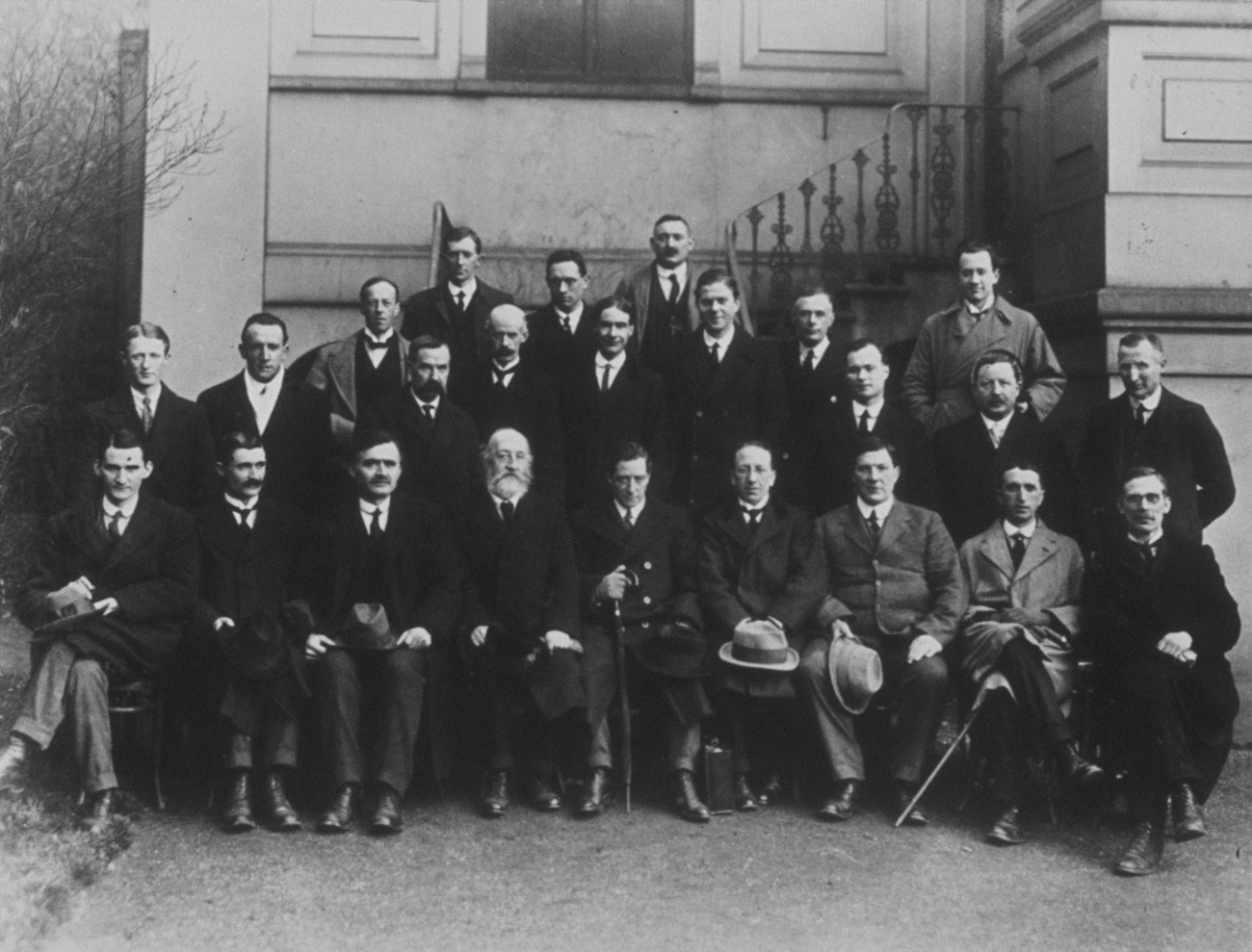 The first meeting of the First Dail, Jan 1919.
Neither W.T. Cosgrave (in jail) nor James O'Mara (absent through illness) were there.
See
rollcall
.
See
larger
and
full size
.
From
RTE
.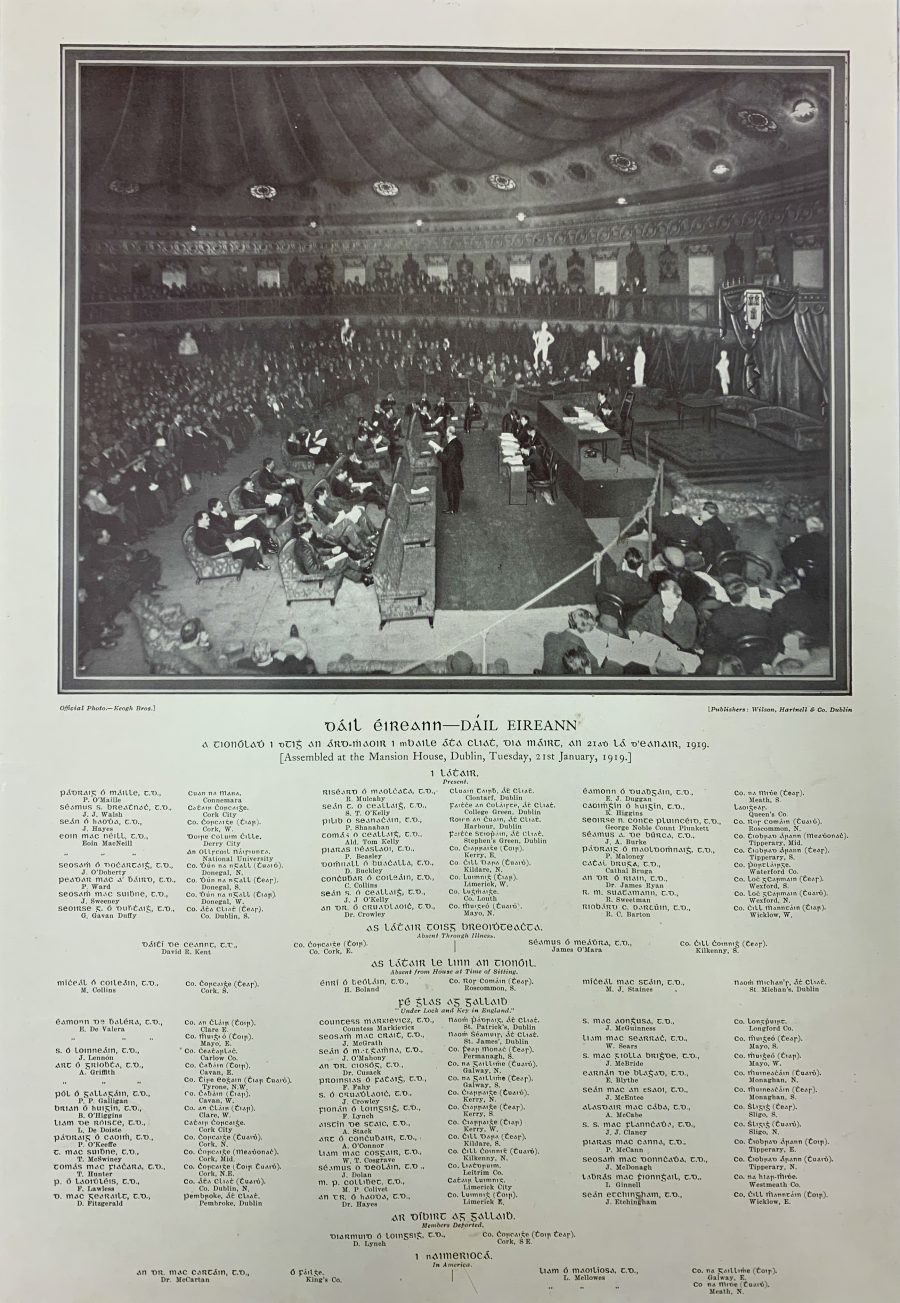 Commemorative Poster of the First Dail Eireann, 1919.
For sale here as at 2022.
This says James O'Mara was absent from the first meeting through illness, while W.T. Cosgrave was in jail.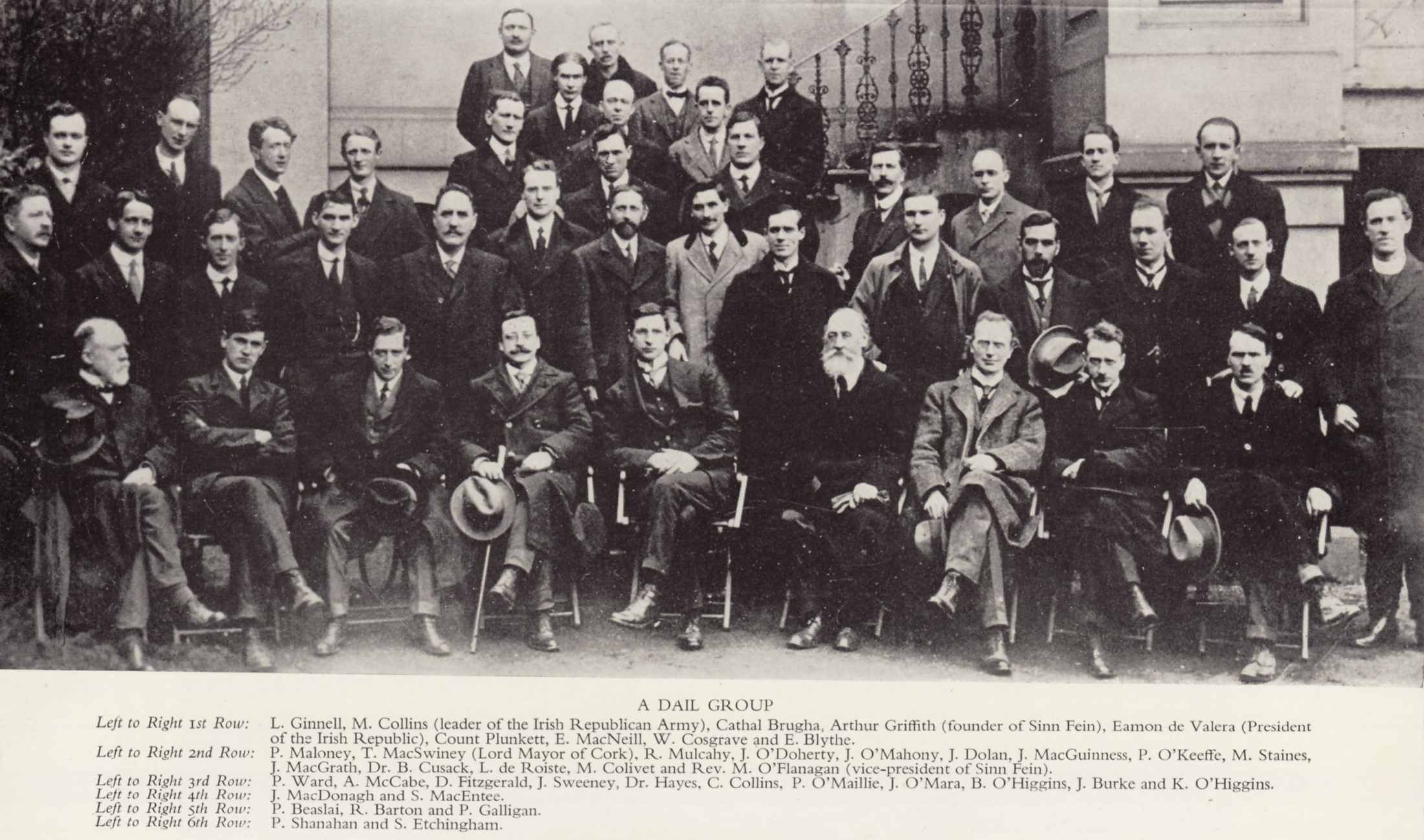 Members of the First Dail.
Photo is not at the first meeting in Jan 1919, but rather at a later meeting on 10 Apr 1919.
James O'Mara is 4th from RHS at back.
Front row includes a line of Michael Collins, Cathal Brugha, Arthur Griffith, Eamon de Valera, Count Plunkett, Eoin MacNeill, W.T. Cosgrave.
See larger and full size.
Stolen: Our family had the above photo of the First Dail, a copy made at the time for James O'Mara.
This was stolen in a burglary at Kingswood, Clondalkin, Wed afternoon, 29 Dec 1993 (our family no longer live there).
Contact me if you have any information about this.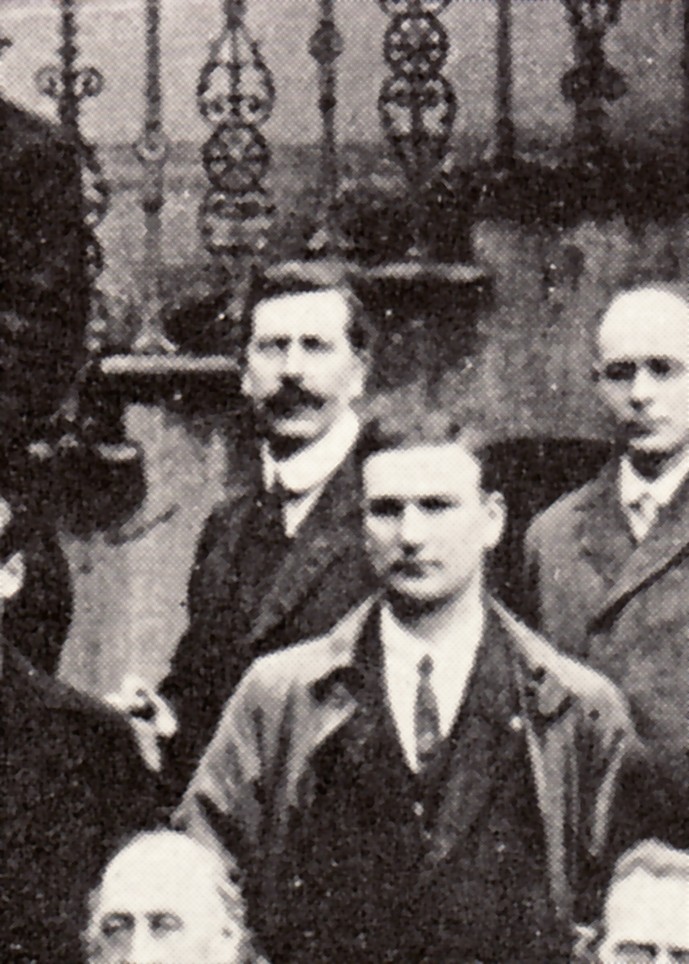 James O'Mara.
Detail of the above.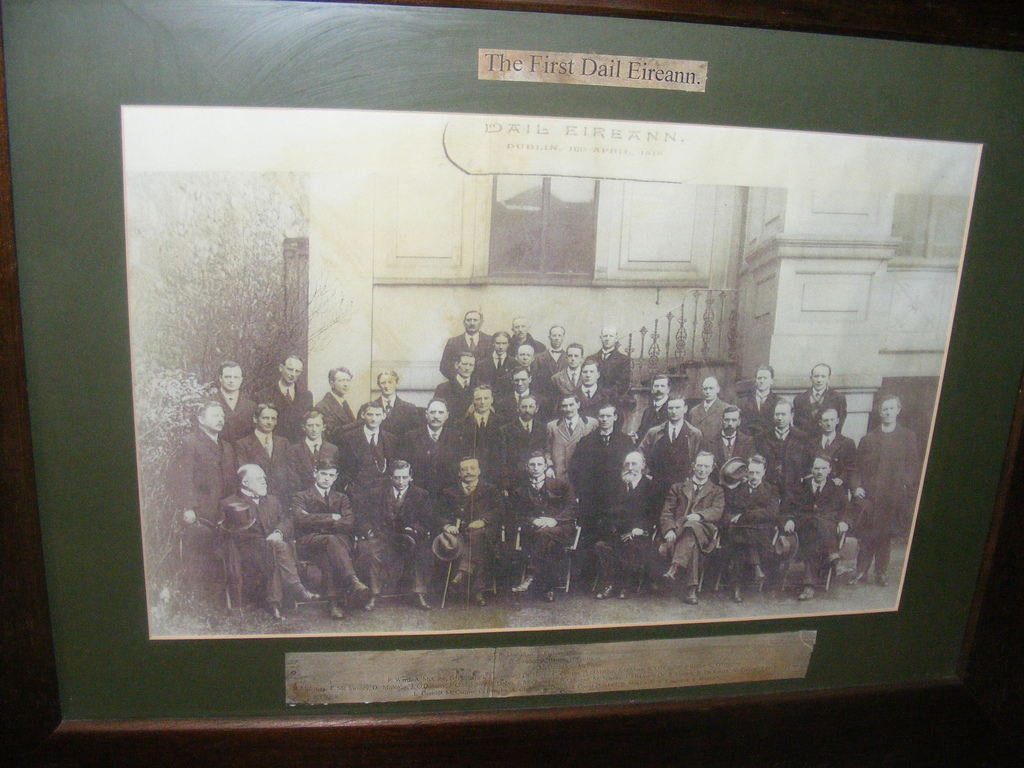 Dated copy at Doagh Famine Village, Co.Donegal.
From here.
See larger and full size.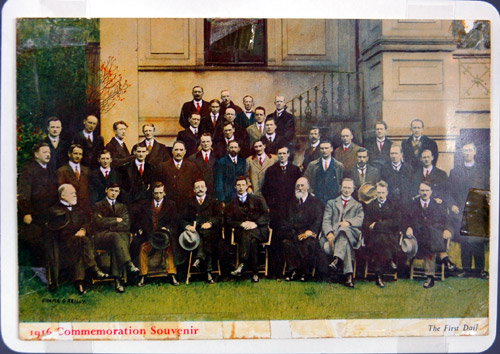 Coloured version of the above.
From University of Otago, New Zealand.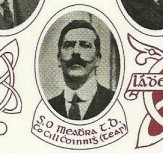 "Seamus O'Meadhra" (James O'Mara).
From poster of members of First Dail. See full size.
From Irish Election Literature.
This has the name Michael Finneran, TD on it, but think it is an old poster which he is distributing for the 90th anniversary in 2009.