Martin O'Mara
Sources yet to be consulted:

London Free Press, Ontario, 5 April 1876, p.4. Report that Martin J. O'Mara, son of Andrew O'Mara, has left London for Cheyenne City, Wyoming Territory, from which he will go by wagon train to the Black Hills.
Martin O'Mara
,
Martin Joseph O'Mara,
bapt Catholic, 15 Nov 1844, Limerick.
He grew up in Limerick. In letters of
maybe 1869
and
1875
he talks about his old neighbours in
Mungret St
, Limerick.
He went to America in or before 1868.
His parents went to America in 1868.
He wrote to his cousin Stephen O'Mara on 28 Nov 1868 from Plum Creek, Nebraska.
He left Nebraska in Aug 1869.
Then "came back to Canada on a visit to see the old folks". (His parents had now settled in Canada.)
Then went to New Mexico.
Then lived Denver, Colorado, 1870-71, working for Kansas Pacific Railway as "Fuel Agent". Letter of Oct 1871 says he is in Colorado.
He wrote to his cousin Stephen, 6 Mar 1872, while on a visit to his
family
at 188 Dundas St, London, Ontario.
He refers to Stephen's wife
Ellen
as his "cousin" too, but it is clear from the letter he is a first cousin of Stephen. He plans to return to US and continue travels:
"I'm of a roving disposition ... not been married yet - nor don't intend to"
.
He is spelled "O'Meara" in 1872 letter.
[1874/1875 directory of London] lists him as butcher, living in father's house, 188 Dundas St, London. Though June 1875 letter suggests he does not live there.
He wrote on 3 June 1875 to Stephen's wife Ellen. Shortly after his sister Caty's death. He is visiting his family in London, Ontario. He is "M.J. O'Mara" (thus spelt). He is apparently in the bacon business in the US.
Looks like spelt "O'Mara" in undated letter.
[1876/1877 directory] lists him as butcher, at 69 Dundas St, London.
He is at home with mother and siblings in April 1881 census. He is "pork packer". He is Catholic.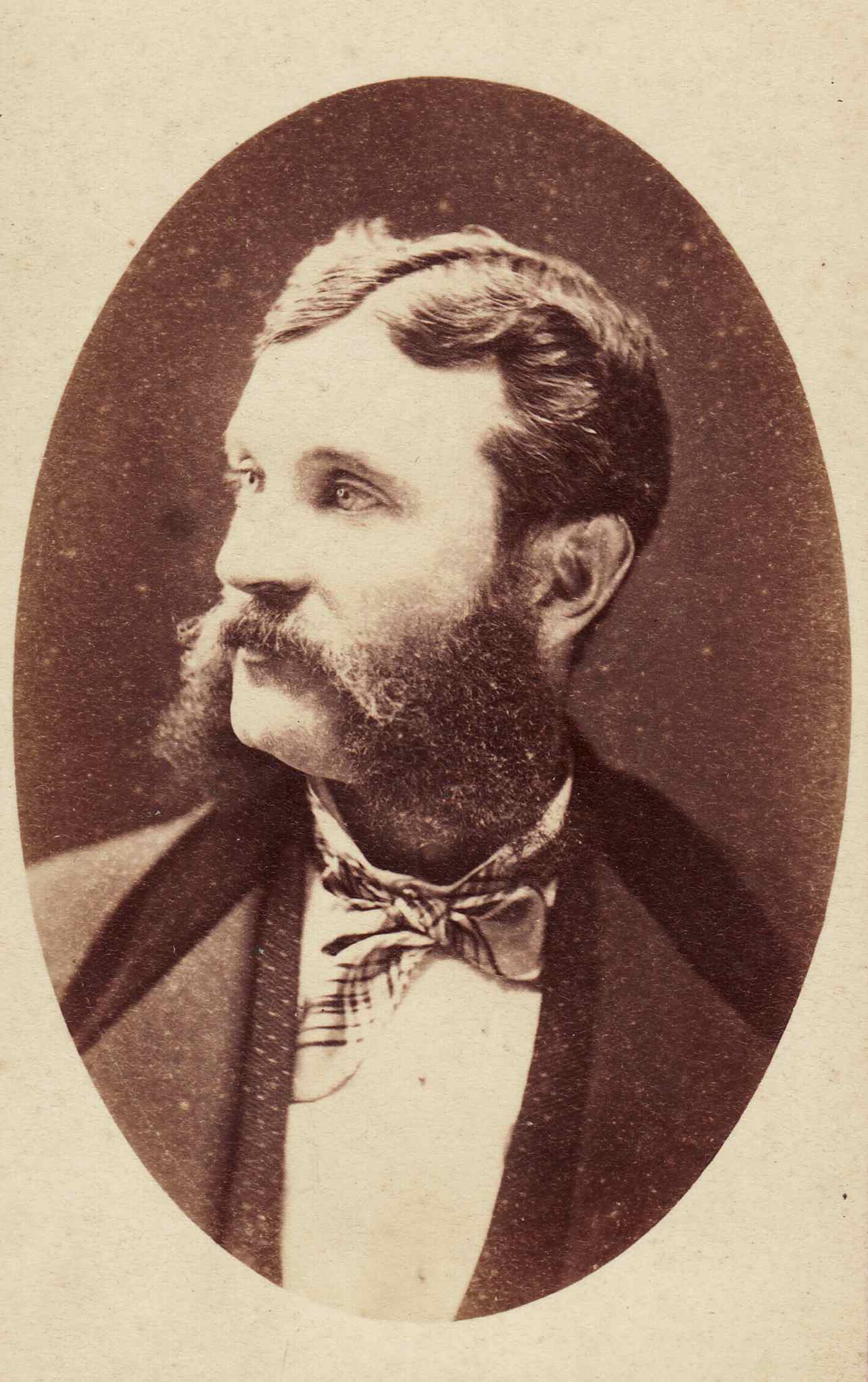 One of the Canadian branch.
Taken in London, Ontario.
Think this might be the picture of Martin O'Mara he says is enclosed with his letter of 1872.
See
larger
and
full size
.


Martin uses the spelling "O'Meara" in letter 1872.
Though in another letter he uses "O'Mara".
See full size.