Stephen Sullivan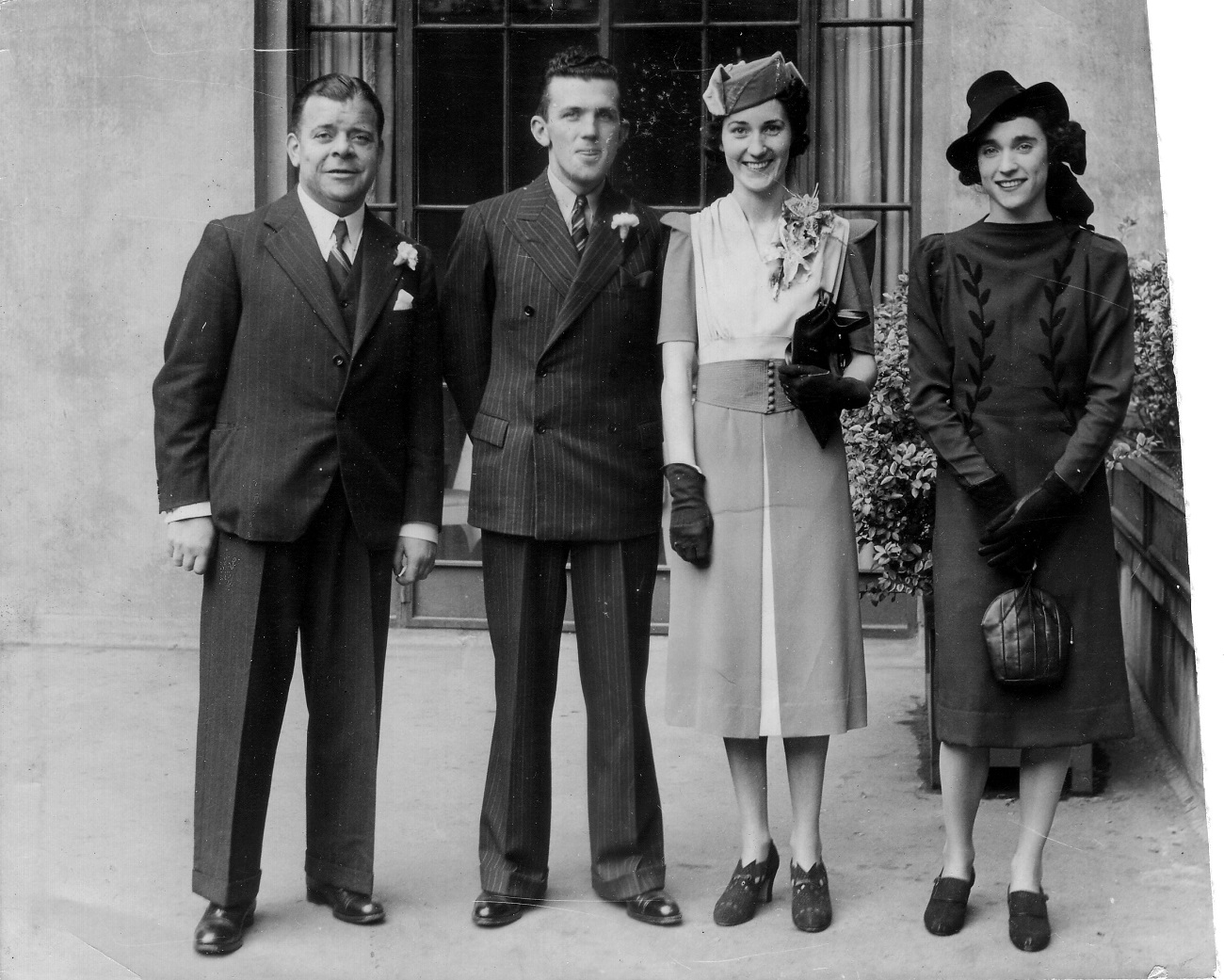 Stephen Sullivan and Carmelita Fahy at their wedding, 1939.
See
larger
and
full size
and
original PNG
.
Stephen Sullivan
,
born 2 Sept 1913,
Strand House
, Limerick.
At marriage 1939 he is listed as "manager", living The Diamond,
Monaghan
town.
He mar 18 Oct 1939, St.Michael's, Inchicore, Co.Dublin [GROI] to Carmelita Fahy [NOT Carmel, NOT Fahey].
They were mar by Fr.Paddy O'Mara, but not in his church on Gardiner St.
Carmelita was born 23 July 1914, 3 Mina Terrace, Islandbridge, Dublin [GROI].
She was dau of James Fahy, a Guinness clerk, by his wife Anne Kavanagh.
Stephen and Carmelita met on the Isle of Man on vacation, early summer 1939.
She was living St.Michael's parish, Inchicore, at marriage.
Stephen and Carmelita sailed to USA in late 1939 as war descended.
They settled in Florida.
They had issue:
Geraldine Sullivan.
Mark Sullivan.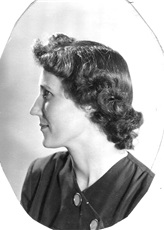 Carmelita Fahy.
---
James Fahy and family lived 3 Mina Terrace, St.John's Road,
Islandbridge
, Dublin.
Fahy not there yet in
[Thom's, 1905]
.
See them
listed
at 3 Mina Terrace in
[Thom's, 1910]
.
They are
listed
in 1911 census at "Islandbridge West Side" (St.John's Road).
See them
listed
at 3 Mina Terrace in
[Thom's, 1914]
.
Still living 3 Mina Terrace at Carmelita's birth in 1914.
In
[Thom's, 1919]
the house is re-numbered as 101 Circular Rd, South, at Islandbridge. Fahy is gone.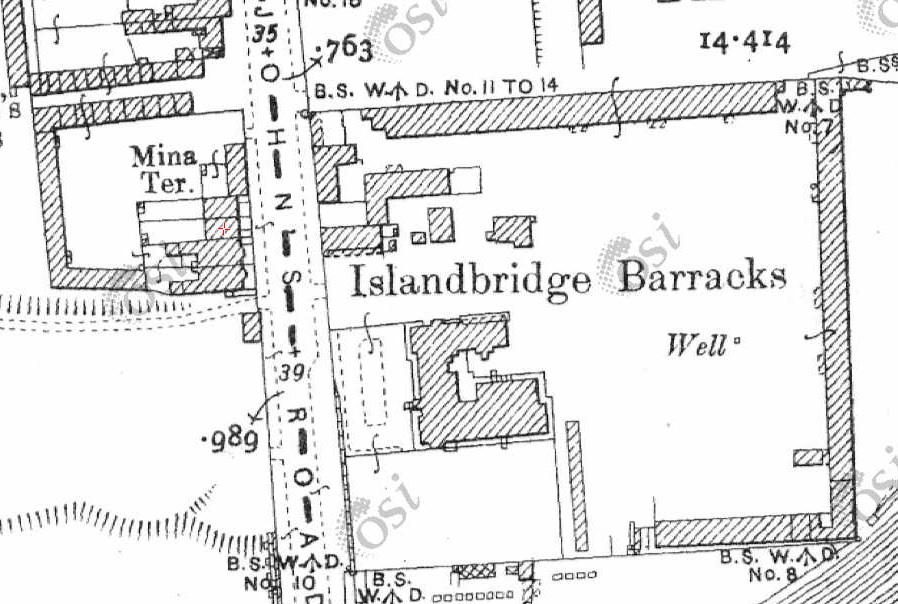 Mina Terrace, St.John's Road, Islandbridge, on
1887 to 1913 map
.
There were 5 houses in this row on W side of St.John's Road. No.3 was the middle house.
Mina Terrace is vanished today. The site is an apartment block. See
street view
.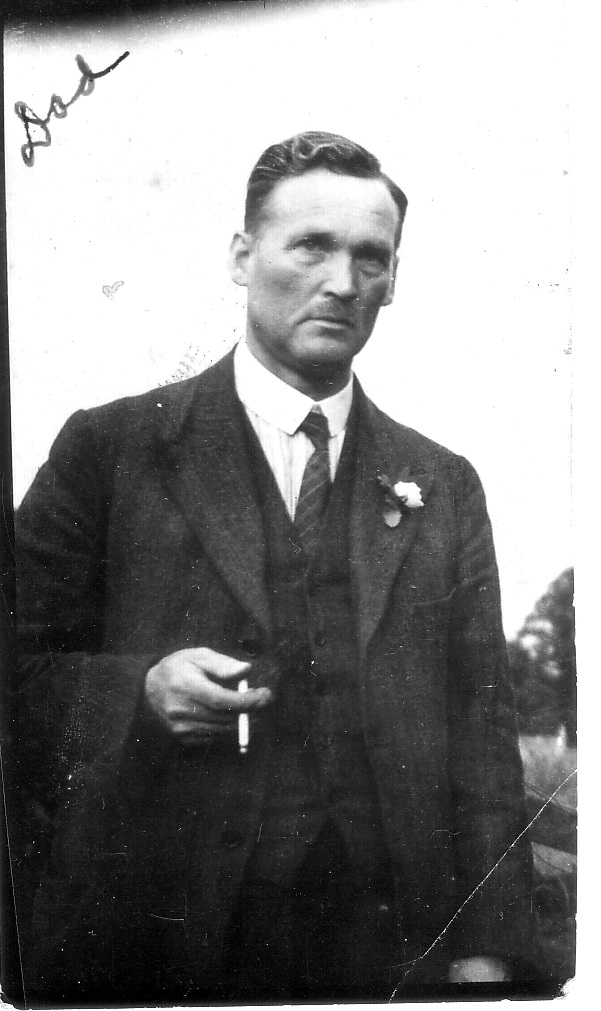 Carmelita's father James Fahy (died 1939).