Gormanston Castle, Co.Meath
Gormanston Castle,
Gormanston
(or Gormanstown), Co.Meath.
Just NW of
Balbriggan
, on the Co.Dublin / Co.Meath border (see
map
).
References:

Sources yet to be consulted:
The manor of Gormanston was purchased by
Sir Robert Preston, 1st Baron Gormanston
in 1363.
Soon after he built the first Gormanston Castle at this site.
He died 1396.
Gormanston Castle was seat of Preston, Baron Gormanston and
Viscount Gormanston
.
Catholic mass was said in the chapel at Gormanston all during
Penal Times
.
The castle was totally re-built around 1820.
[Gwynn, 1942]
says nothing survives from before the 19th century except the chapel. The chapel has date 1687 above the doorway.
The castle has been sold out of the family.
It is now a Catholic boarding and day school,
Gormanston College
(see
site
).
See
street view
.
See
entry
in
NIAH
.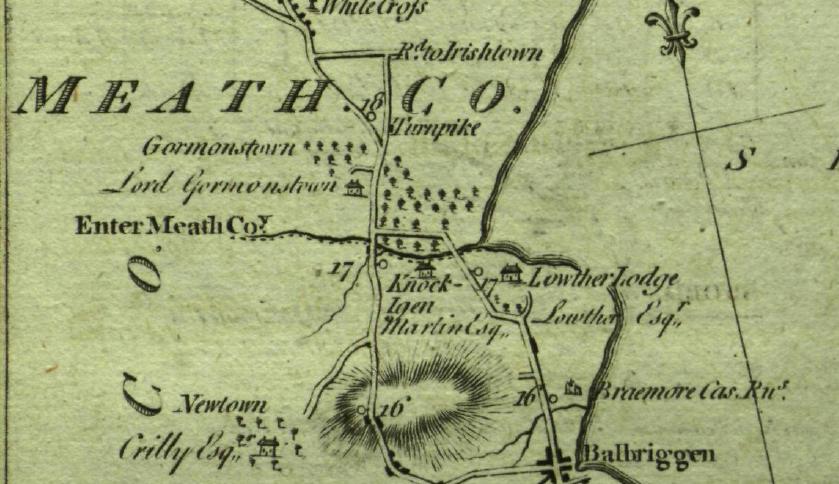 Gormanston in
[Taylor and Skinner, 1777]
.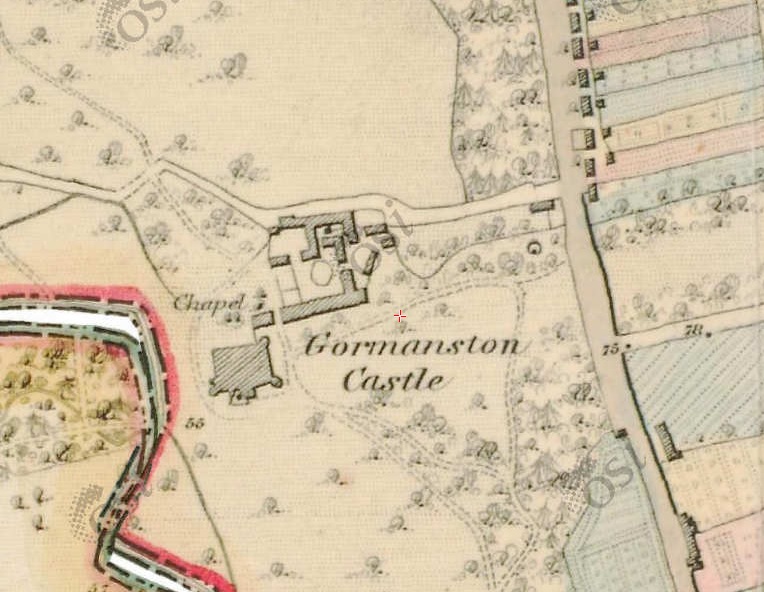 Gormanston Castle on 1829 to 1842 map.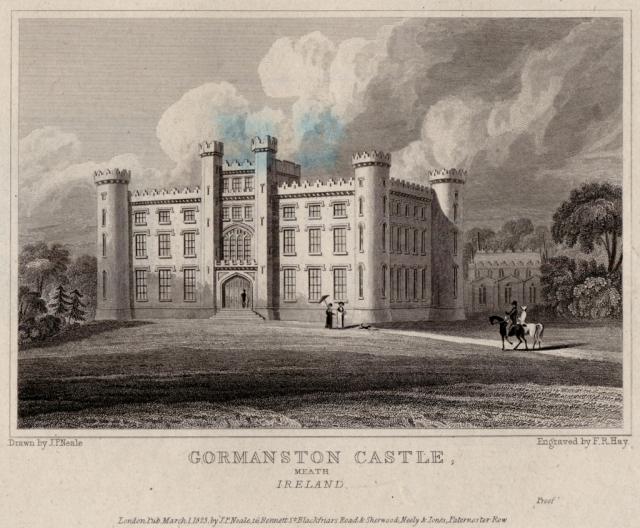 Gormanston Castle.
1825 engraving.
From here.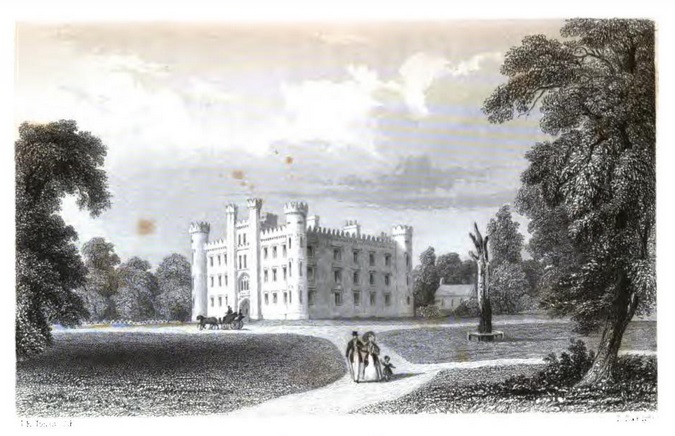 Gormanston Castle.
From p.cxxx of vol.1 of The History of Drogheda by John D'Alton, 1844.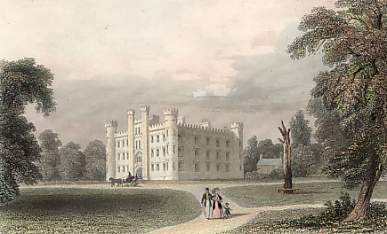 Gormanston Castle.
1863 engraving of the above.
For sale here.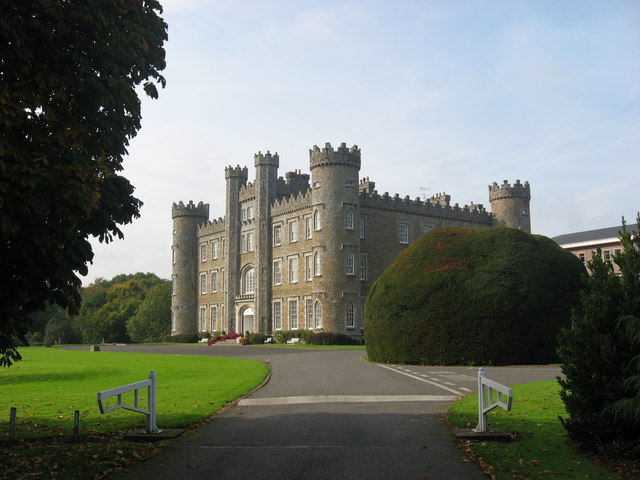 Gormanston College (Gormanston Castle).
Photo 2007. From Geograph. Creative Commons.
See other 2007 shot. From here.