Henry III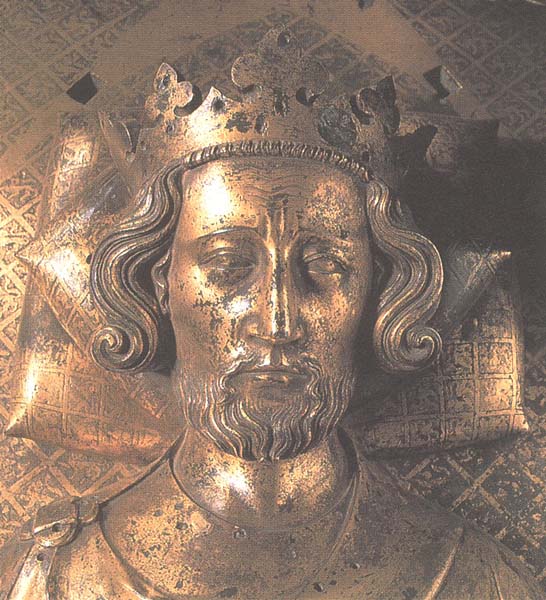 Henry III, effigy in
Westminster Abbey
.
Henry III
(see
here
), born 1207.
Reigned 1216-1272.
He mar
Eleanor of Provence
.
He died 1272.
He was bur
Westminster Abbey
, London.
Eleanor died 1291. She was bur Convent Church,
Amesbury
, Wiltshire.
They had issue:
Edward I (Longshanks), reigned 1272-1307.




Edmund Crouchback, born 1245.
Donation Drive
Please donate to support this site. I have spent a great deal of time and money on this research. Research involves travel and many expenses. Some research "things to do" are not done for years, because I do not have the money to do them.
Please Donate Here to support the ongoing research and to keep this website free.