Monument to Sir Robert Sawyer, Highclere church
The old church at
Highclere
, Hampshire, was built 1687-1689.
There was a monument to
Sir Robert Sawyer
(died 1692) in the old church.
In 1842-1849 a new seat was built at this location,
Highclere Castle
.
A new Highclere church was built in 1870, some distance away to the N. See
street view
.
The old church beside Highclere Castle fell into ruin.
Luckily, monuments were moved to the new church. The Sawyer monument survives in the new church. See
findagrave
.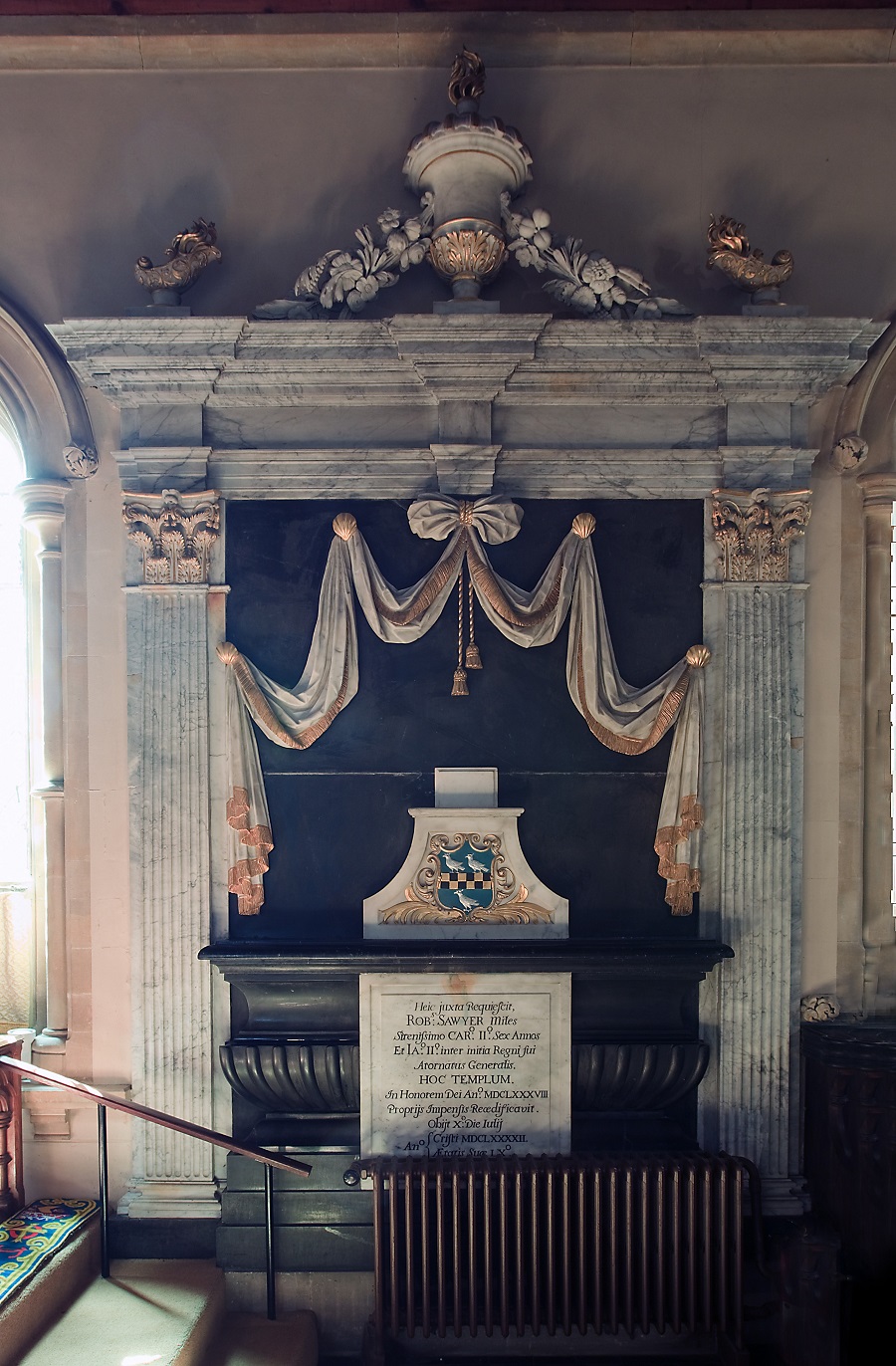 Monument to Sir Robert Sawyer, moved to new church, Highclere.
See
larger
and
full size
.
Photo 2011 by Mike Searle.
From
Geograph
. Creative Commons. Also on
Flickr
.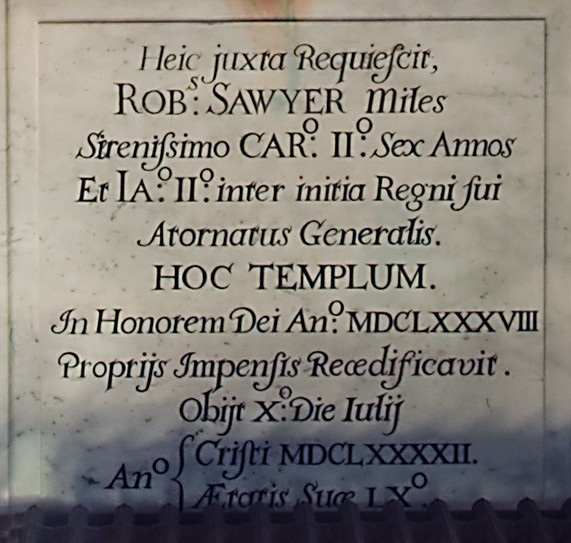 Close up of inscription.


Description of monument, then in old Highclere church.
From [Nichols, 1858].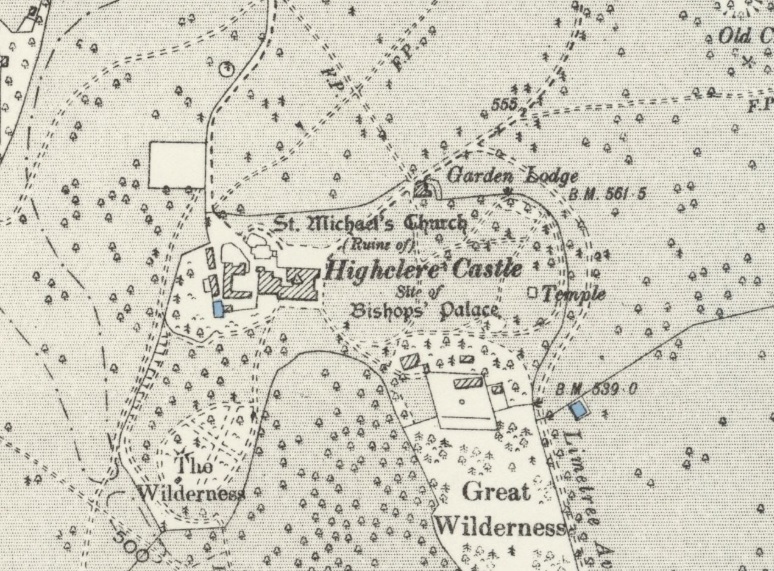 Location of ruin of old church.
From map. Revised: 1894. Published: 1897.
See modern map.