Sawyer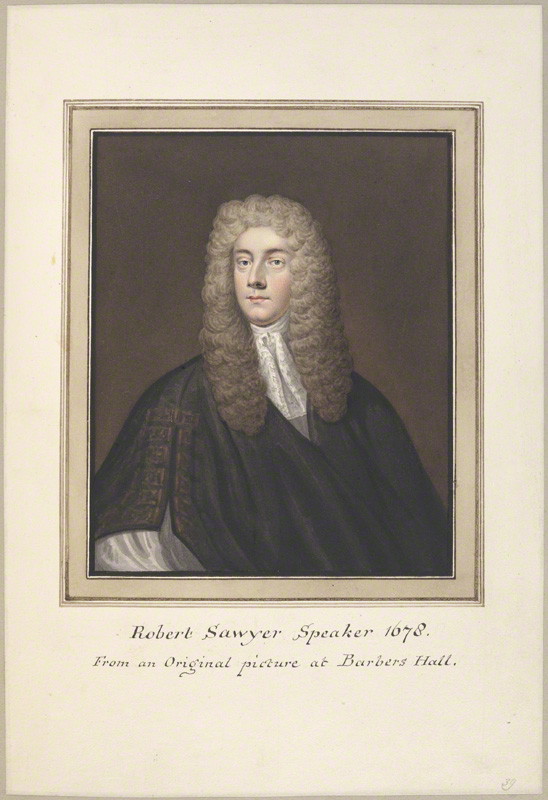 Sir Robert Sawyer.
19th century copy of 17th century portrait at
Barbers' Hall
, London.
From
NPG
. Creative Commons.
Sir Edmund Sawyer,
of Heywood Lodge,
White Waltham
, Berkshire,
had issue:
Sir Robert Sawyer (see here), born 1633,
educ Magdalene College, Cambridge,
mar Margaret Suckeley,
he was knighted 1677,
Speaker of the House of Commons 1678,
settled in 1679 at Highclere, Hampshire,
Attorney General for England and Wales 1681-1687,
he died 30 July 1692, age 59 yrs,
buried in the old church at Highclere,
had issue:




Margaret Sawyer,
mar July 1684 to Thomas Herbert, 8th Earl of Pembroke [born 1656] and had issue.

The Sawyer house at Highclere, Hampshire, was inherited by Margaret's descendants, the Earls of Carnarvon.
In the 19th century they built a new seat there, Highclere Castle.