Sir Nicholas Throckmorton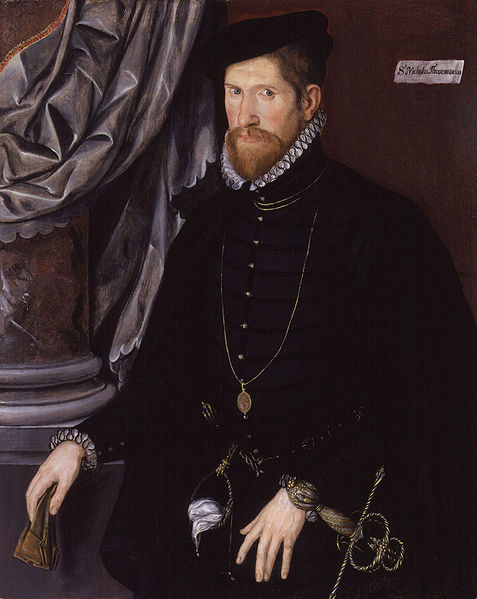 Sir Nicholas Throckmorton, the diplomat, c.1562.
This is a picture from the
NPG
used at
Wikimedia Commons
. NPG has said
low-resolution images can be used
.
Sir Nicholas Throckmorton
(see
here
), the diplomat, born 1515,
mar Anne Carew,
staunch Protestant (even though others in family were staunch Catholics),
associate of
John Dudley, Duke of Northumberland
,
held positions under
Edward VI
,
supporter of
Lady Jane Grey
,
diplomat under
Elizabeth I
, ambassador to France and to Scotland,
died 1571, age 56 yrs, bur
church of St. Katherine Cree
, Aldgate, London,
had issue:
Elizabeth Throckmorton,
Bess, Bessy, born 1565,
in 1584 she became a Lady of the Privy Chamber to Queen Elizabeth I [born 1533, reigned 1558-1603],
she mar secretly 1591 to Sir Walter Raleigh [born 1552] and had issue,
he was sent to the Tower of London 1592 for this secret affair and marriage,
she was expelled from court, but was NOT sent to the Tower, rather she obtained quarters so she could be near her husband at the Tower,
he was excluded from the Queen's presence for more than 4 years after.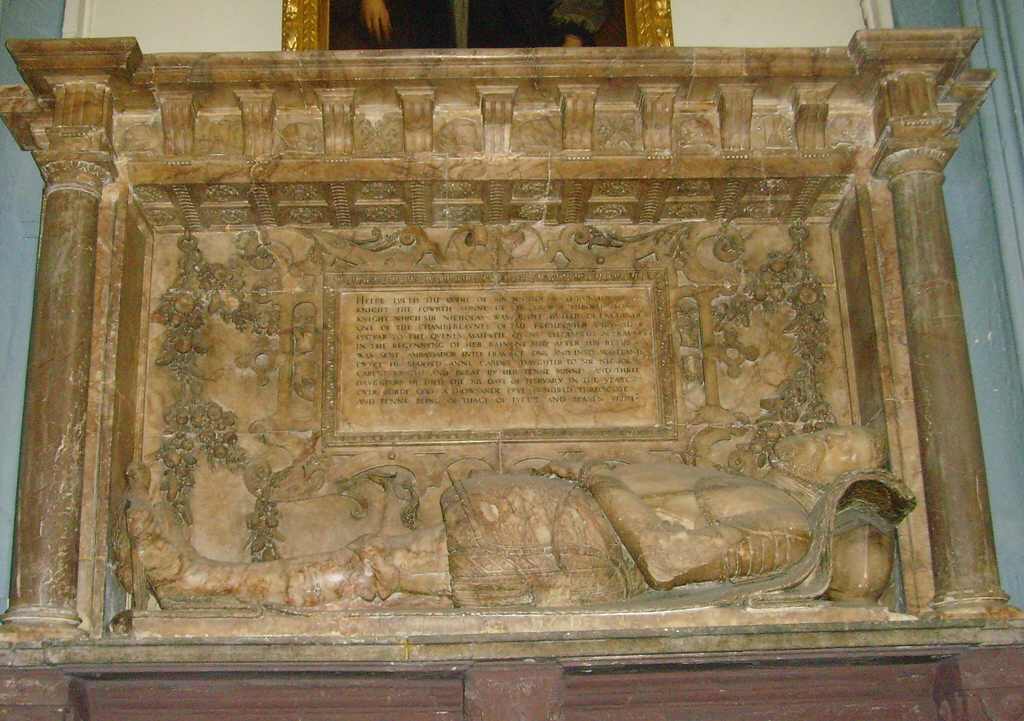 Tomb of Sir Nicholas Throckmorton, the diplomat.
Church of St. Katherine Cree, London.
Photo 2007. See
full size
.
From
Tony Worrall
. Used with permission.


The movie Elizabeth: The Golden Age (2007).
Elizabeth Throckmorton is one of the main characters, played by Abbie Cornish.
---