Sir William Villiers, 1st Baronet
Sir William Villiers, 1st Baronet
(see
thepeerage
),
born 1575,
of
Brooksby Hall, Leicestershire
.
He inherited Brooksby when his
father
died 1606.
He mar 1stly to Anne Griffin.
He mar 2ndly to Elizabeth Fiennes.
He mar 3rdly, pre-1618, to
Rebecca Roper
.
She was bapt
St.Peter's Church
, Derby, 17 Jan 1591 (regarded at the time as the
end
of 1590).
Rebecca was dau of Robert Roper, of
Heanor
, Derbyshire, by his wife Elizabeth Nott [dau of William Nott of Imber Court, or Embercourt,
Thames Ditton
, Surrey].
These Ropers are thought to be related to
Roper, Viscount Baltinglass
but the evidence is weak.
William was cr Baronet in 1619.
In 1628 he inherited Dromahair, Co.Leitrim, Ireland, from his half-brother the 1st Duke of Buckingham.
He built Dromahair Castle in 1628-29.
He died 12 June 1629, age 54 yrs [Complete Baronetage].
Will pr 27 Aug 1629.
Rebecca re-married to Francis Cave.
She retained Brooksby Hall until her death.
Francis Cave died 1646.
Rebecca died 1661, age 70 yrs.
Sir William had issue by 3rd wife Rebecca:
Sir George Villiers, 2nd Baronet, born 1620, succ 1629,
inherited Brooksby Hall 1661,
sold Dromahair in 1665,
died 1682,
had issue:

Sir William Villiers, 3rd Baronet,
succ 1682.
He sold Brooksby Hall 1711.
He died 1712.
He was bur Brooksby church. Sculpture of him and his wife.
Baronetcy extinct.




Catherine Villiers,
mar 1649 to Philip Herbert, 5th Earl of Pembroke [bapt 1621] and had issue.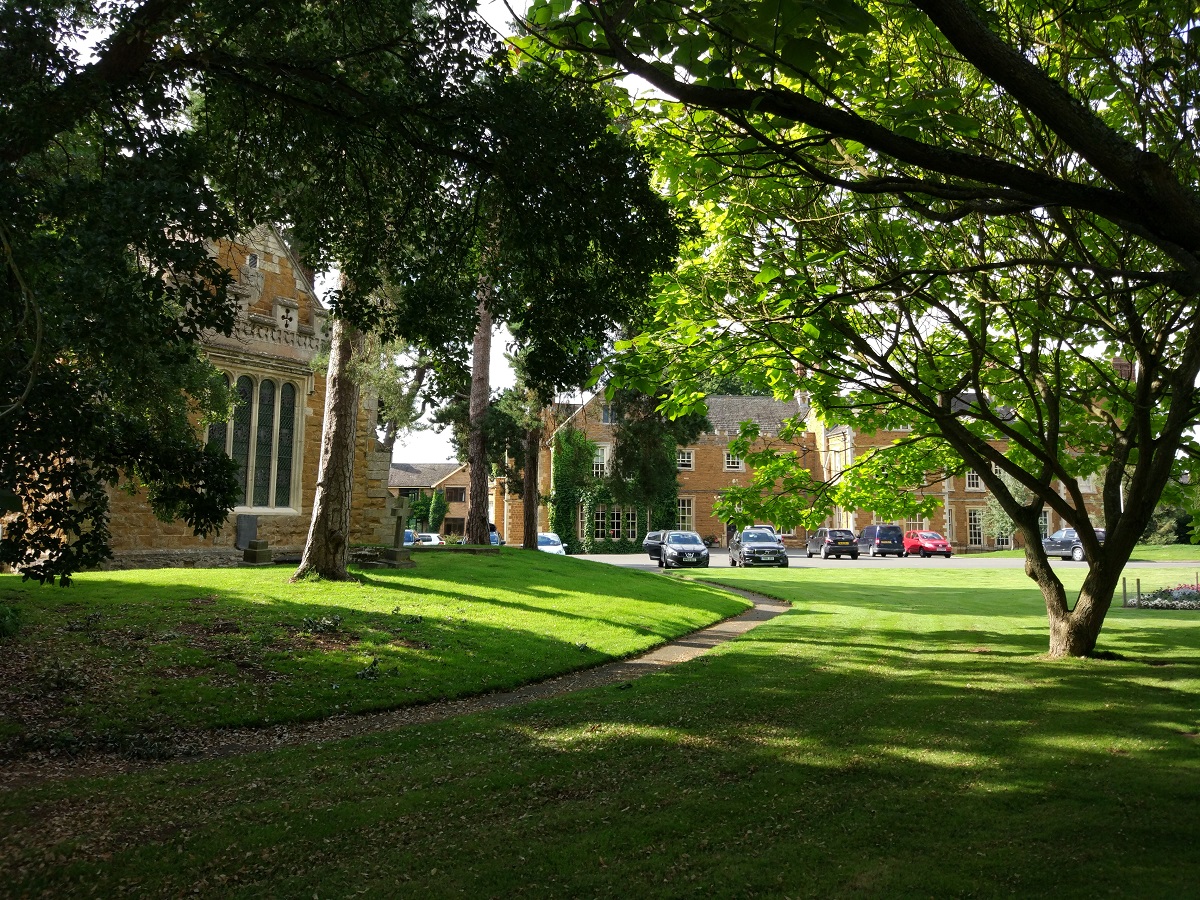 Brooksby church
on left and
Brooksby Hall
on right.
Brooksby, Leicestershire.
Photo 2019. See
full size
.
See
other shot
.
---
Dromahair Castle
, Dromahair, Co.Leitrim.
Ruin of the 17th century castle survives.
See
[Irish Country Houses]
.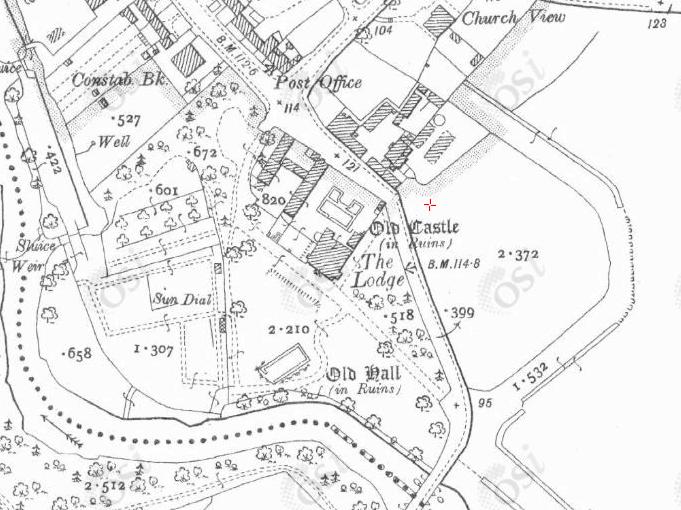 Dromahair, Co.Leitrim, on
1887 to 1913 map
.
The 17th century Villiers castle is "Old Castle" here.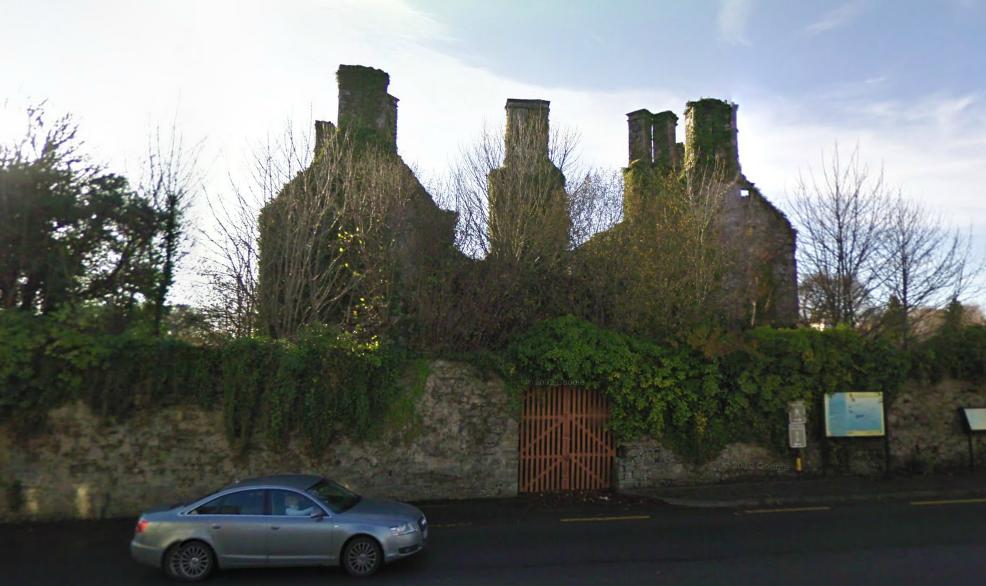 The 17th century Villiers castle, Dromahair, Co.Leitrim.
Screenshot 2010 from street view.
---