Roland Wells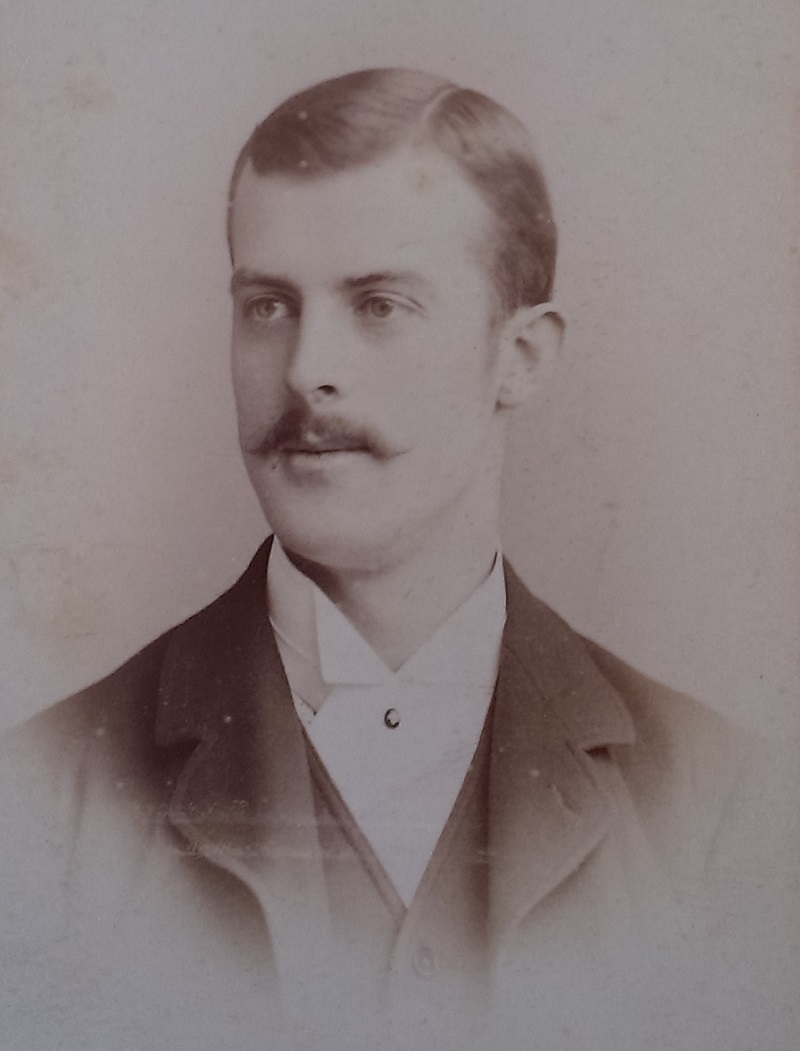 Roland John Wells.
See
larger
and
full size
.
See
other shot
.
Roland Wells
,
Roland John Wells, born 26th Aug 1867.
He was educ
Framlingham College
, Suffolk, apparently there 1877-81.
He is
listed
in 1881 census at boarding school at Framlingham College. Census shows headmaster is
Rev. W. W. Bird
.
He is listed in
[UK census, 1891]
as a draper's assistant, at drapers, 14 a High Street,
Clapham
, London (see
map
), living with many other young draper's assistants.
He became a Brewer's Manager.
He moved to Liverpool area, was commercial traveller.
He is
listed
in 1901 census as a boarder at 31 Cambridge Rd,
Seaforth
, near Liverpool (see
map
). He is "Brewer's Traveller". This was the home of three young unmarried Jackson sisters. He soon married one of them.
He mar 3 Sept 1903, Congregational Church, Waterloo, near Liverpool, to Nellie Jackson [Ellen Becket Jackson, born 1871, Tattenhall, Cheshire].
She lived 31 Cambridge Rd, Seaforth.
At 1901 census, she is "Clerk in Shipping Office". Roland is a boarder in her house.
He was Manager of a depot at Birkenhead for Truman, Hanbury and Buxton brewers.
They lived at 11 Buckingham Ave, Claughton, Birkenhead (see map).
They are listed at 11 Buckingham Ave in 1911 census. He is "Traveller" for "Brewery".
He died 20th Dec 1920, King's College Hospital, Denmark Hill, London, age 53 yrs, of tuberculosis.
Cremated at Golders Green Crematorium.
She died 1923, age 52 yrs.
Roland and Nellie had issue:
Eileen Wells,
Mary Eileen Wells, only child,
born 1905, Seaforth,
orphaned in 1923, age 18,
mar 1932, Liverpool, West Derby, to Jack Ellison [John Charles P. Ellison, born 14 Dec 1905, Waterloo, near Liverpool],
she did a Wells family tree dated 1959,
she did another family tree dated 1977,
he died 1979, Kendal, Westmorland, age 74 yrs,
she died 1984, Lancaster, age 79 yrs,
had issue:

Richard Ellison,
mar Janet ----,
he did a family history,
had issue:

Mark Ellison,
DNA match to John Gibbon.

Fiona Ellison.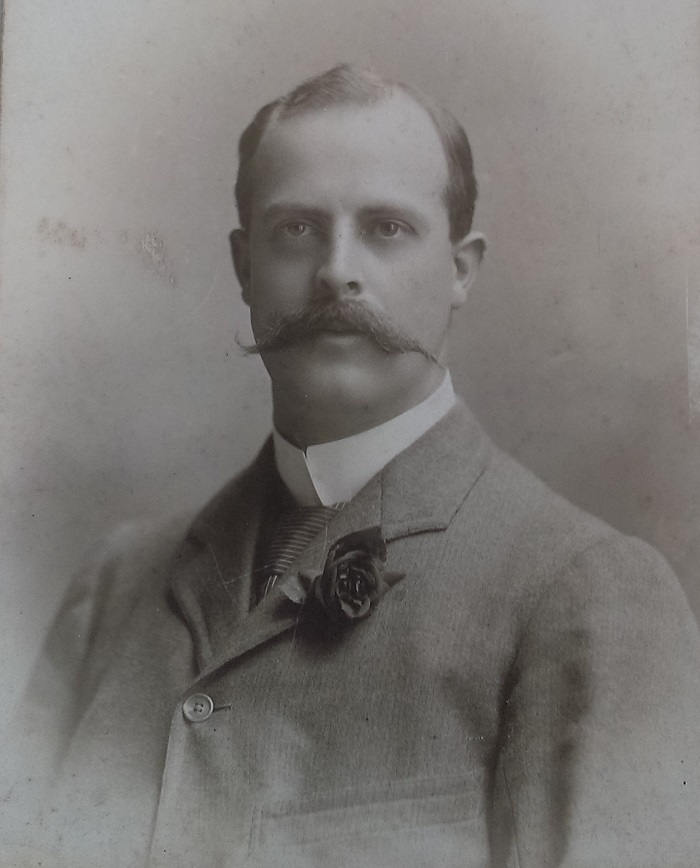 Roland John Wells.
See
larger
and
full size
.