Manson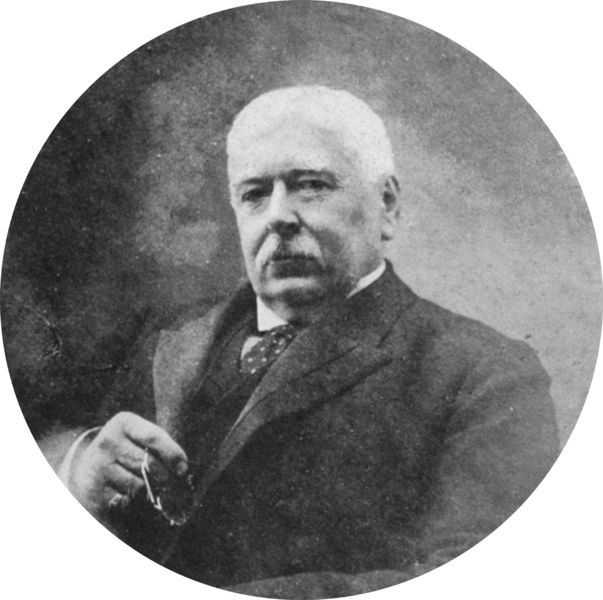 Sir Patrick Manson.
See
full size
.
From
Wikimedia Commons
.
John Manson, of Fingask,
mar
Elizabeth Blaikie
[bapt 2nd Mar 1822, descendant of
Robert III, King of Scotland
and of
Henry I
],
had issue:
Sir Patrick Manson, FRS, born 3 October 1844,
physician who made important discoveries in parasitology, founder of the tropical medicine field,
he suggested that the agent that causes malaria is spread by the mosquito,
he discovered new species of the flatworm that causes Schistosomiasis, species of flatworm now called Schistosoma mansoni,
founded the London School of Tropical Medicine,
died 9 April 1922, age 77 yrs.
There is a plaque to him on the Cruickshank Building of the University of Aberdeen, in the Cruickshank Botanic Garden, Aberdeen (see map).