James Butler, of Waterville House
James Butler
,
born 1820,
of
Waterville House
, Co.Kerry.
See
thepeerage.com
.
He mar 1847 to Anne Margaret Davis.
His
father
died 1863.
He died 1887.
Memorial to him in
Waterville
village.
He had issue:
Belinda Beatty Butler.
She mar 1875 to Rev. William Spotswood Green.
He was a naturalist and explorer.
In 1882 he nearly made the first successful climb of Mount Cook, New Zealand's highest mountain.
He named Linda Glacier at Mount Cook after his wife.
"Belinda" of course goes back to Yielding.




James Edward Butler,
of Waterville House,
born 1856.
See family listed at Waterville in 1901 census.
He died 1905.
He had issue:




James Whitwell Butler,
born 1897.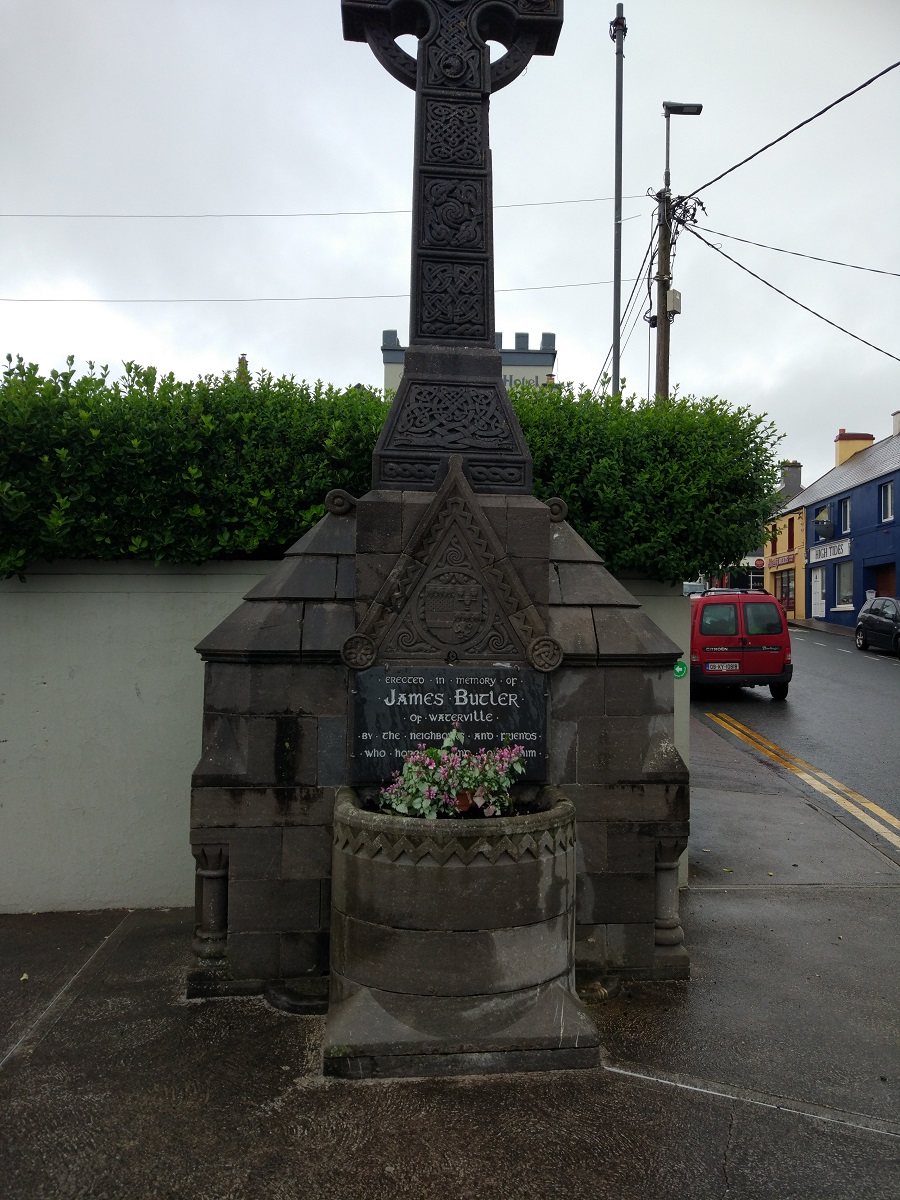 Memorial to James Butler (died 1887). Waterville village.
Photo 2020. See
full size
.
See
wider shot
. See
close-up
.
See
street view
.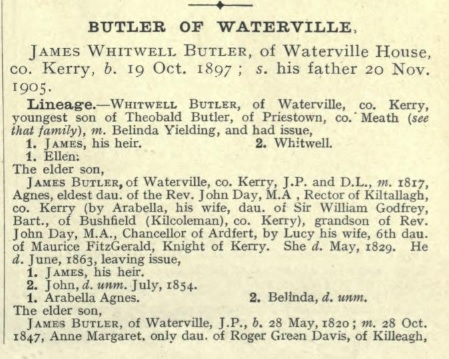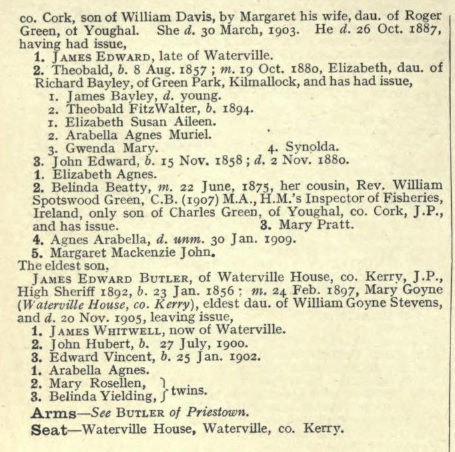 BUTLER of Waterville in [Burkes Irish, 1912].