Finglas of Westpalstown, Co.Dublin
The Finglas family is rare among the medieval gentry of the Pale in having a name clearly of Irish origin.
The family take their name from the area of
Finglas
("fionn ghlas", or "the clear stream"), N Co.Dublin.
[Archer, 1975]
says:
"it may be assumed that its founder first settled at Finglass, and being like many other of the Anglo-Norman adventurers without a surname, adopted as such, the name of the Fingallian village. They later built and occupied a strong castle at Walmestown (Westpalstown)."
Westpalstown ("West Pale's town") is in Westpalstown par, nr Oldtown, NW Co.Dublin (see map).
Sources yet to be consulted: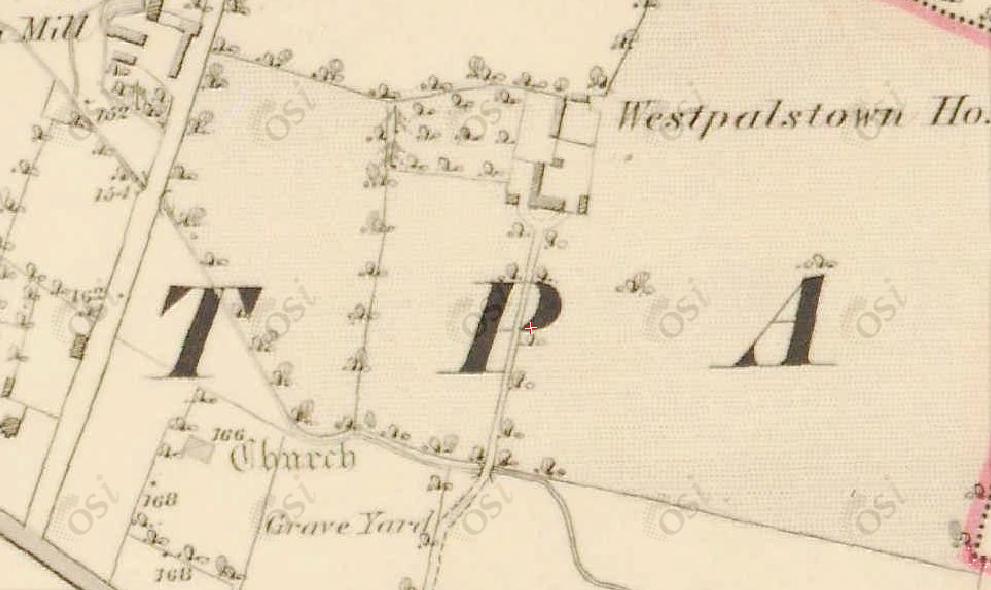 Westpalstown on
1829 to 1842 map
.
Westpalstown House is now vanished entirely. The whole site is a featureless field.
The tiny bridge over the river leading to it survives.
[Ball, vol.2, 1903]
says that Patrick Finglas and
Richard Fitzwilliam
(father of Sir Thomas Fitzwilliam, Kt.) were cousins.
We start with:
Patrick Finglas
,
of
Westpalstown
, Co.Dublin,
Chief Baron of the Irish Exchequer
1520-34,
Finglas are first mentioned in connection with Westpalstown in 1532
[Archer, 1975]
,
Lord Chief Justice of Ireland
("Chief Justice of the King's Bench") 1534-35,
Chief Baron of the Irish Exchequer
1535-37,
died 1537,
had issue:
Genet Finglas,
mar Sir Thomas Fitzwilliam, Kt [born c.1519] and had issue.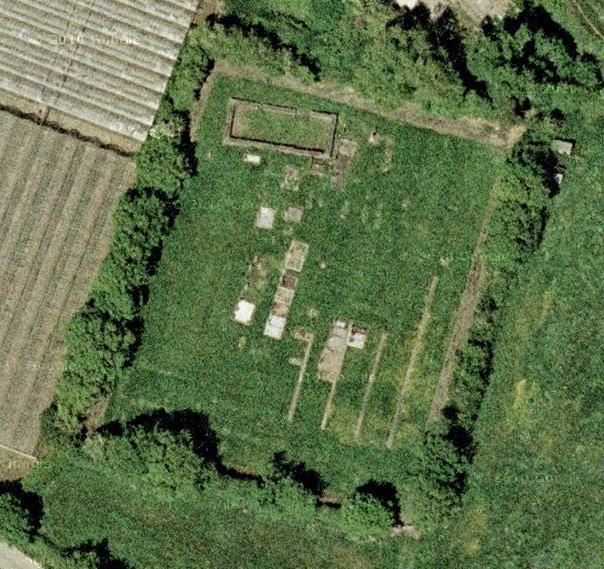 Remains of the old church and graveyard of Westpalstown.
From
Google Maps
.
Once an important Anglo-Norman outpost, nothing is now left of either the "town" or the Castle of Westpalstown.