Winter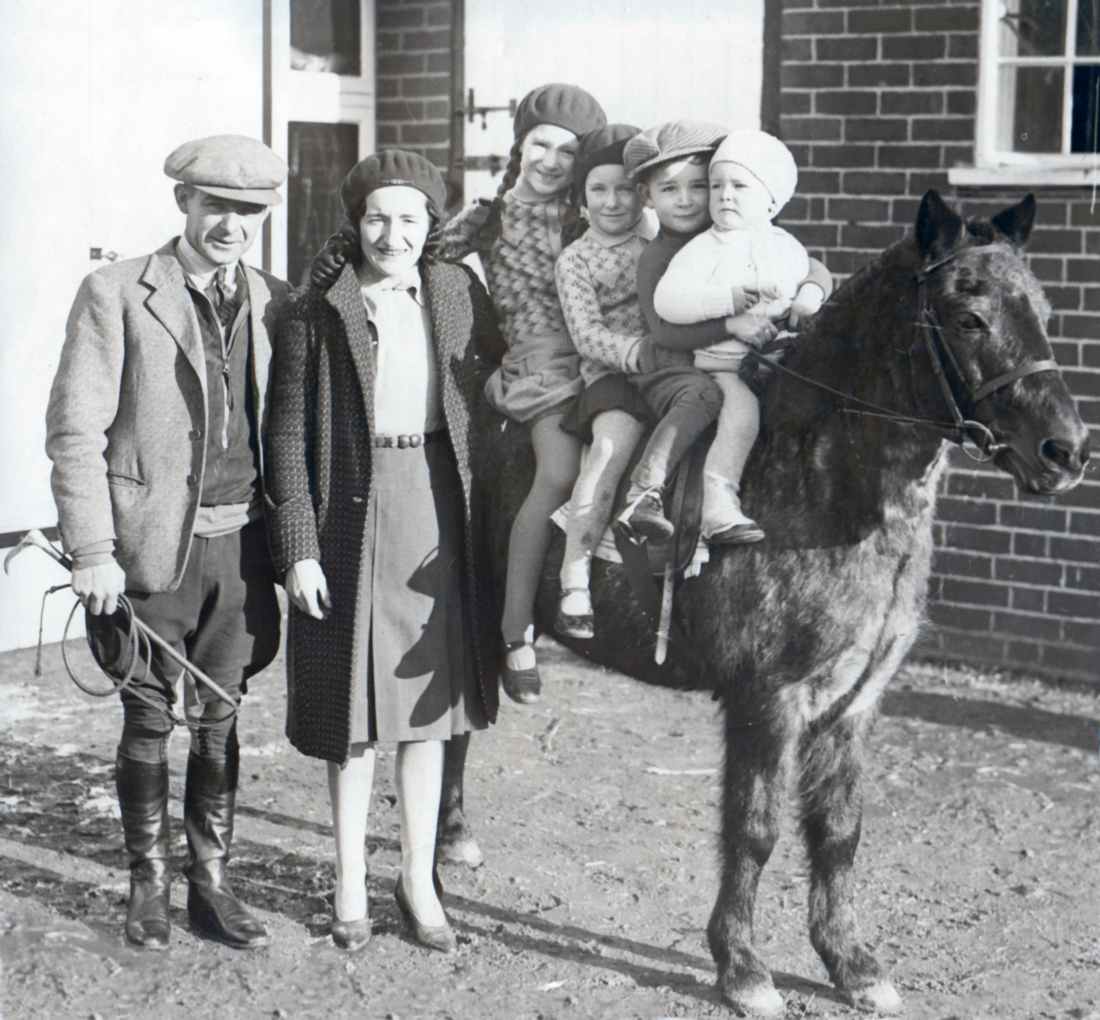 Fred Winter (senior) and Nancy Flanagan.
With their children (Left to Right): Sheila, Pat, Fred (junior), John.
Photo 1931 at Bredenbury stables,
Epsom
(where Fred senior was trainer).
See
full size
. Picture courtesy of
Reynolds family
.
Richard Winter,
merchant,
had issue:
Fred Winter, senior,
Frederick Neville Winter, born 1895, England,
Protestant, became Catholic when married.
Flat race jockey.
Apprentice in Newmarket 1908.
He was just 16 yrs old when won 1911 Epsom Oaks on "Cherimoya", a filly who had never been on a racecourse before, and never ran again as she broke down.
He was Champion Apprentice 1911. He rode 76 winners that season, and finished 4th in overall list of jockeys while still only an apprentice.

Interned in Germany in WWI:
He was riding (with great success) for German National Stud when WW1 broke out, 1 Aug 1914, only age 19. The officials sportingly gave him 24 hours to get out of the country, but he didn't make it.
He spent 4 years in Ruhleben POW camp in Spandau, suburb of Berlin.
It was a remarkably civilized camp. His weight actually went up with inactivity and the good food.

After release 1918, he couldn't get re-established in racing in England.
He went to Ireland, where he met his wife.
He mar 19 Nov 1921 to Nancy Flanagan [born 29 August 1898]. He is listed as "jockey" at mar.
He rode a few seasons over hurdles, got weight down enough for flat.
He returned to England. They said he was never quite the same again (though he did win the Irish Derby).
Around 1926 he was jockey at Weyhill, Hampshire.
He lived in a bungalow called "Cherimoya" (after his one classic winner), Andover, Hampshire.
He won Irish Oaks on "Haintonette" in 1928.
He moved briefly to Newmarket temp 1929.
He rode "Kopi" in 1929 Epsom Derby. He suffered a fall that was caught on video.
Soon after he won 1929 Irish Derby on "Kopi".
He retired as jockey 1929.

He moved to Epsom to train 1929.
Had Bredenbury stables, near railway station on Epsom Downs, there temp 1931.
Then he was trainer in Treadwell House.
"Anne Winter" wit the mar of her niece Doris Wing in Epsom in 1941.
Fred and family moved to Southfleet, Kent, 1941. Had stables. Fred was trainer there with his son John.
Moved to Newmarket, winter 1963-64.
He died July 1965, age 70 yrs.
Nancy died Newmarket, 1987, age 89 yrs.
Fred and Nancy had issue:






Sheila Winter,
mar James Peevey and had issue:

Jim Peevey, mar Patricia Ferrall and had issue:

Charlotte Peevey.
Laura Peevey.
Alexandra Peevey.

John Peevey, mar Yolanda LaGuardia and had issue:

Nicole Marguerite Peevey.
Suzzane Marie Peevey.

Bob Peevey, mar Maureen ---- and had issue:

Patrick Peevey.

Tom Peevey, mar Thirza Charles (formerly Schnieder) and had issue:

Marian Peevey.

Sheila Peevey, mar Trevor Weyland and had issue:

Ava Weyland.

Richard Peevey, mar Carol ---- and had issue:

James Peevey.
Maxwell Peevey.
Samuel Peevey.

Michael Peevey.
DNA match to me and my mother and Mo Jackson.
He mar Ozlem Atmaca and had issue:

Lydia Peevey.




Patricia Winter,
mar Doug Smith [the champion flat race jockey, born 1918]
and had issue.




Fred Winter,
Fred Winter junior, Frederick Thomas, Freddy, born 20th Sept 1926, "Cherimoya", Andover, Hampshire,
the famous steeplechase jockey and trainer.




John Winter, mar Philippa Lavington and had issue:

Nicola Winter, mar Michael Swinburn and had issue.
Emma Winter.
Jonathan Winter, mar Angie Sidebotham and had issue:

Willow Winter.
Rose Winter.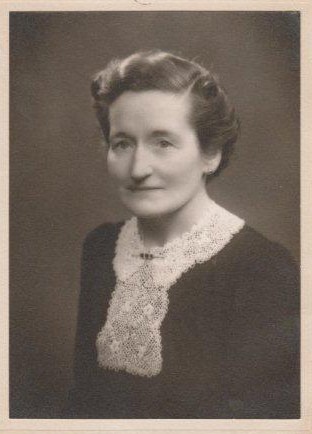 Nancy Flanagan.
See
original
.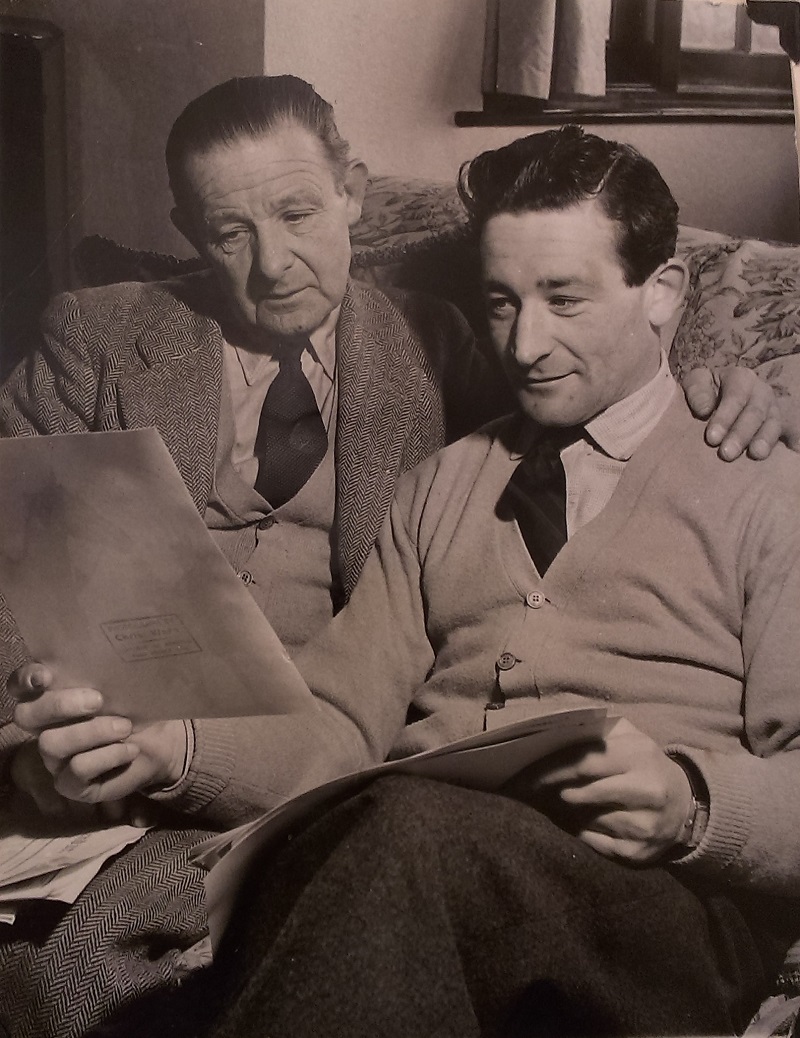 Fred Winter senior and junior.
See larger and full size.
---
Horse racing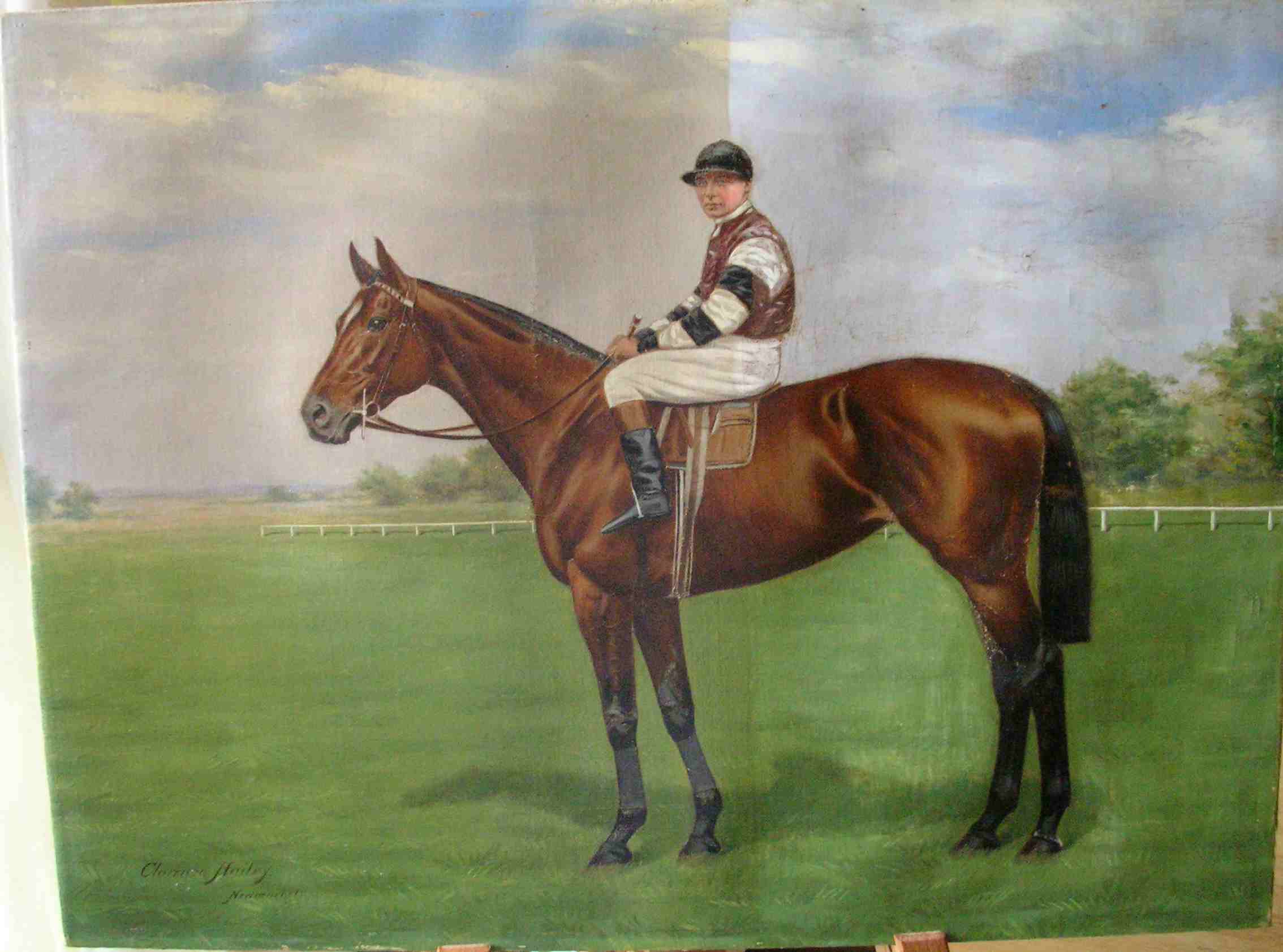 Fred Winter, senior, on "Cherimoya", winner of the Oaks, 1911.
Picture courtesy of
Michael Peevey
.
See
full size
.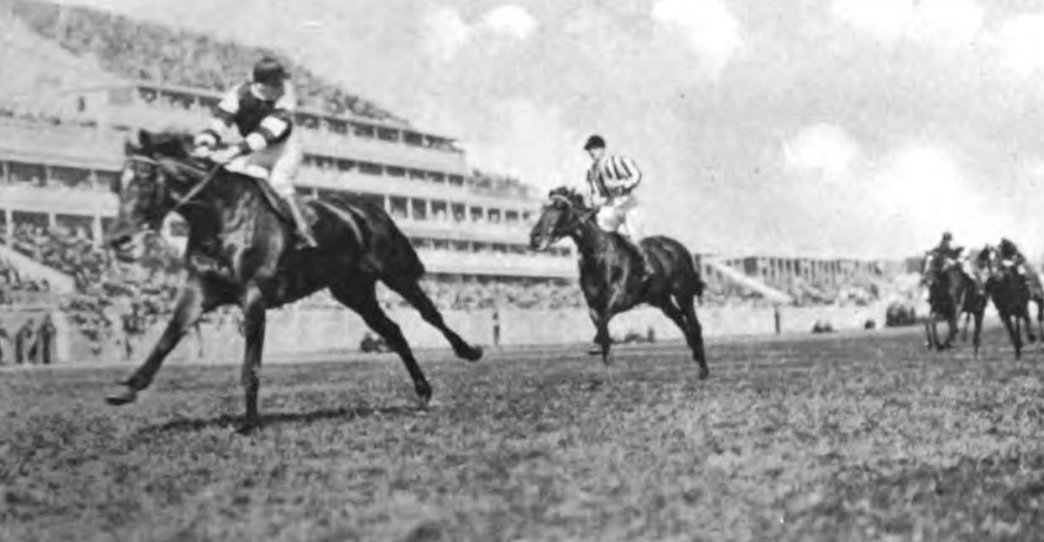 Cherimoya winning the 1911 Epsom Oaks.
See full size. From here.


Video of the Epsom Derby, 5 June 1929. Also here.
Fred Winter senior rode "Kopi" in it, but suffered a fall.
"Kopi" falls at 3:49.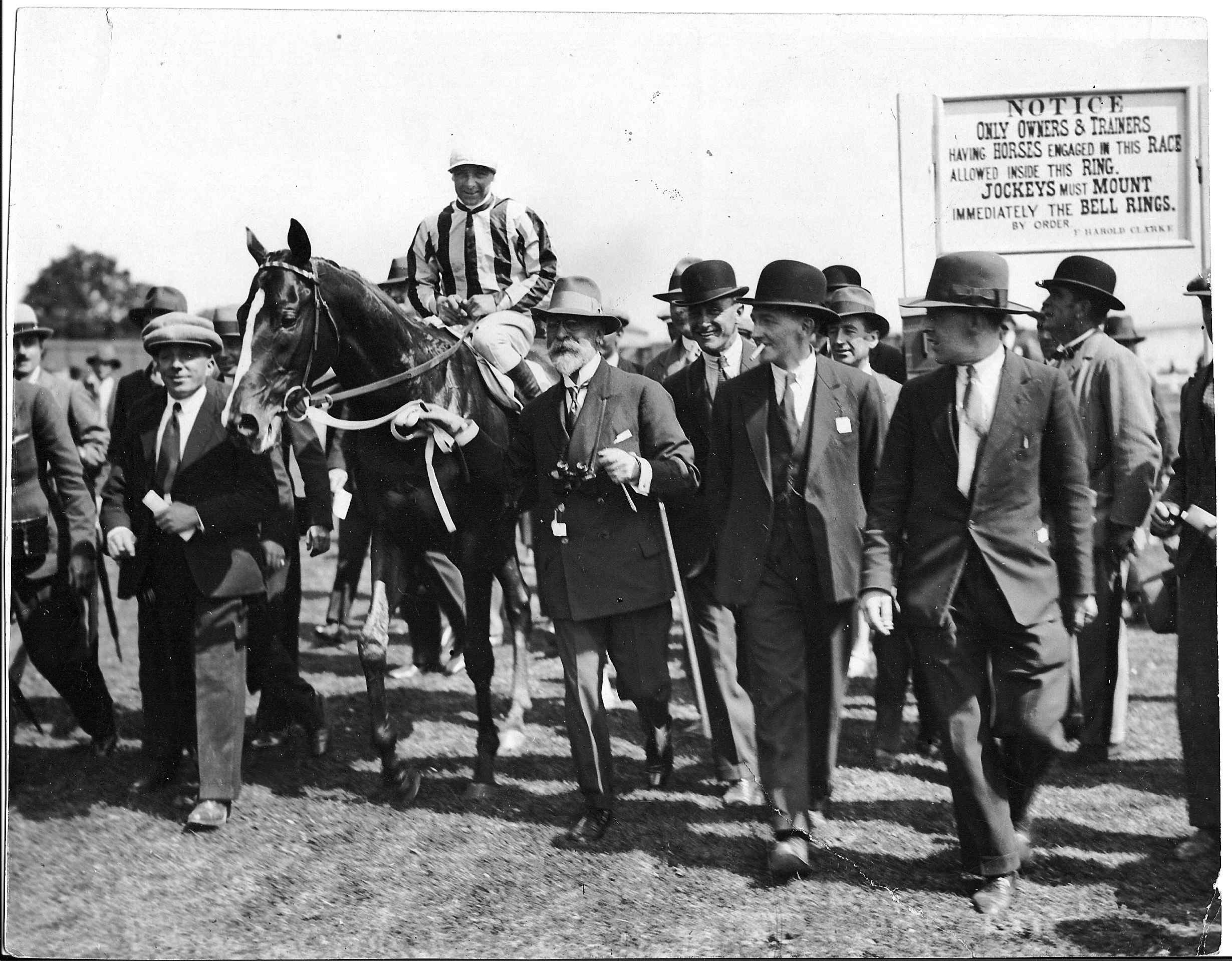 Fred Winter, senior, on "Kopi", after winning the Irish Derby, 1929.
The man leading the horse is the millionaire owner Solomon ("Solly") Joel.
Picture courtesy of Michael Peevey.
See full size and original.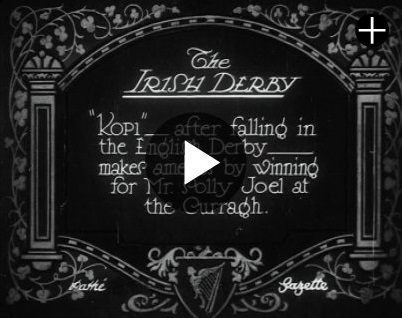 Video of Fred Winter, senior, winning the Irish Derby, 1929.
---