85 Crown St, Aberdeen
Home of some of the
Gibbon sisters
.
The Gibbon sisters were living at
Nellfield House
in the
[Aberdeen Directory]
up to 1860-61.
By 1861, the only sisters alive were the widowed
Margaret
and the unmarried Barbara.
Margaret and Barbara moved to 85 Crown St.
Gibbon is listed here in
[Aberdeen Directory]
1861-62 to 1878-79.
Margaret died here 1872.
Barbara died 1879.
The Gibbon house is gone.
In 1908 a Masonic Hall was built on the site of no.85 and the house next door, no.87.
The Masonic Hall is about the largest building on the street. It has various Masonic insignia on the outside.
A number of Masonic lodges meet here, including Lodge 1, the Lodge of Aberdeen.
It is a listed building. See entry.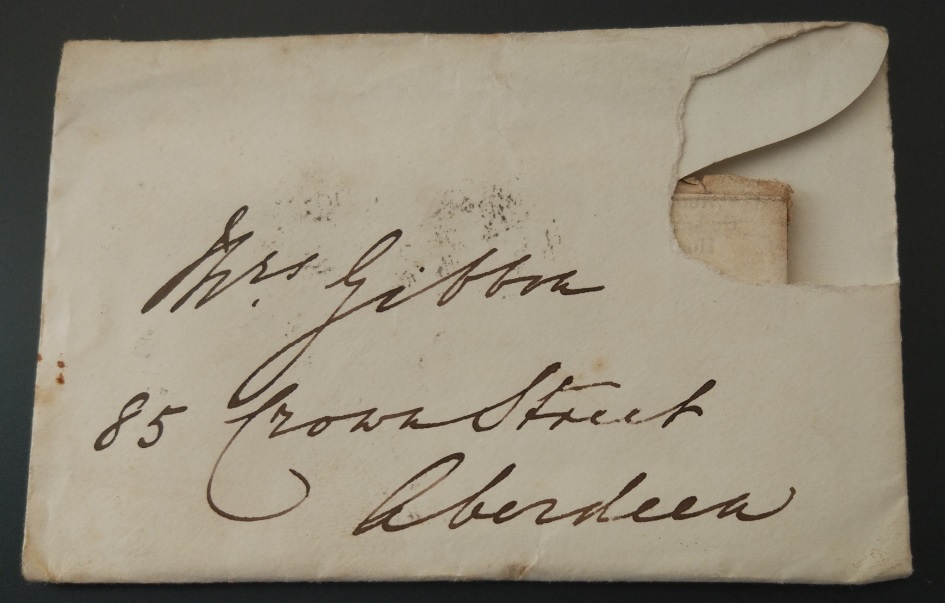 Envelope in Gibbon papers, addressed to "Mrs. Gibbon, 85 Crown St" in Nov 1862.
This must be the widowed
Elizabeth
on a visit to her sisters-in-law.
See
full size
.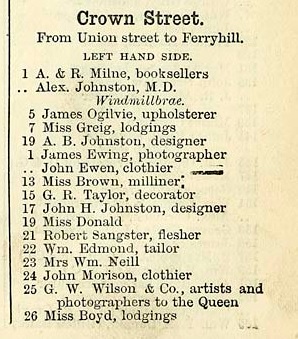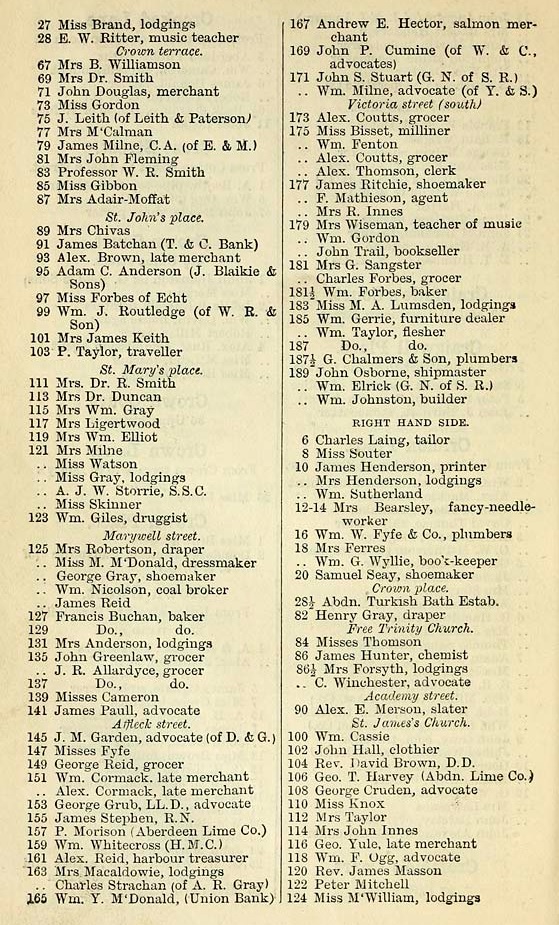 Part of Crown St on pp.357-358 of [Aberdeen Directory] 1878-79.
The LHS here is the E side.
"Miss Gibbon" is at no.85.
The numbering system is the same today.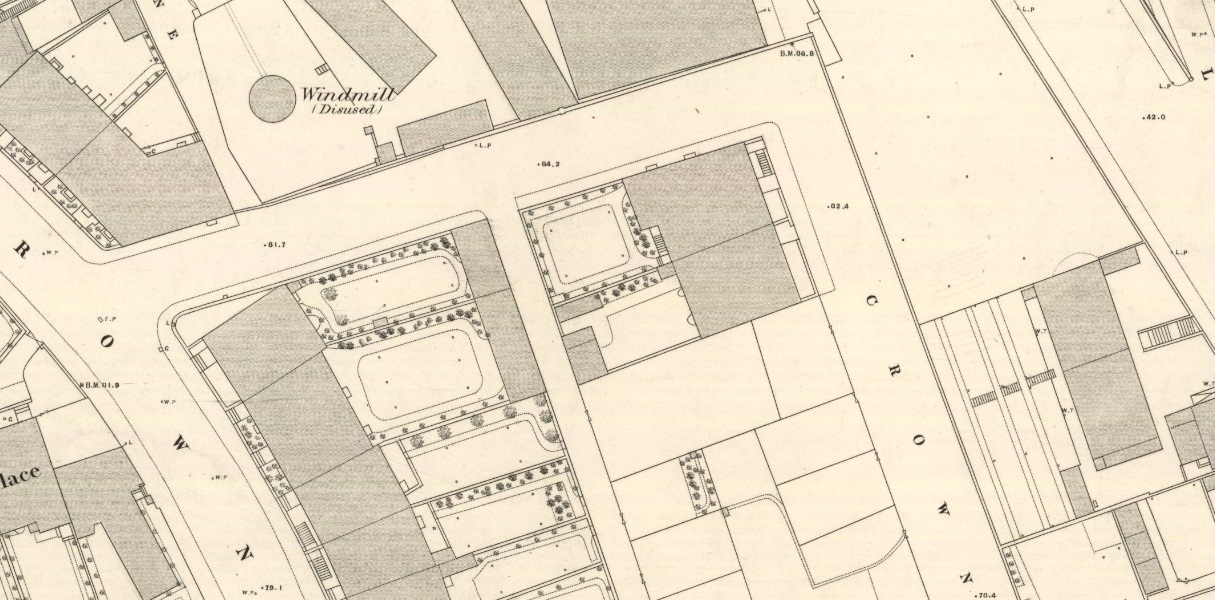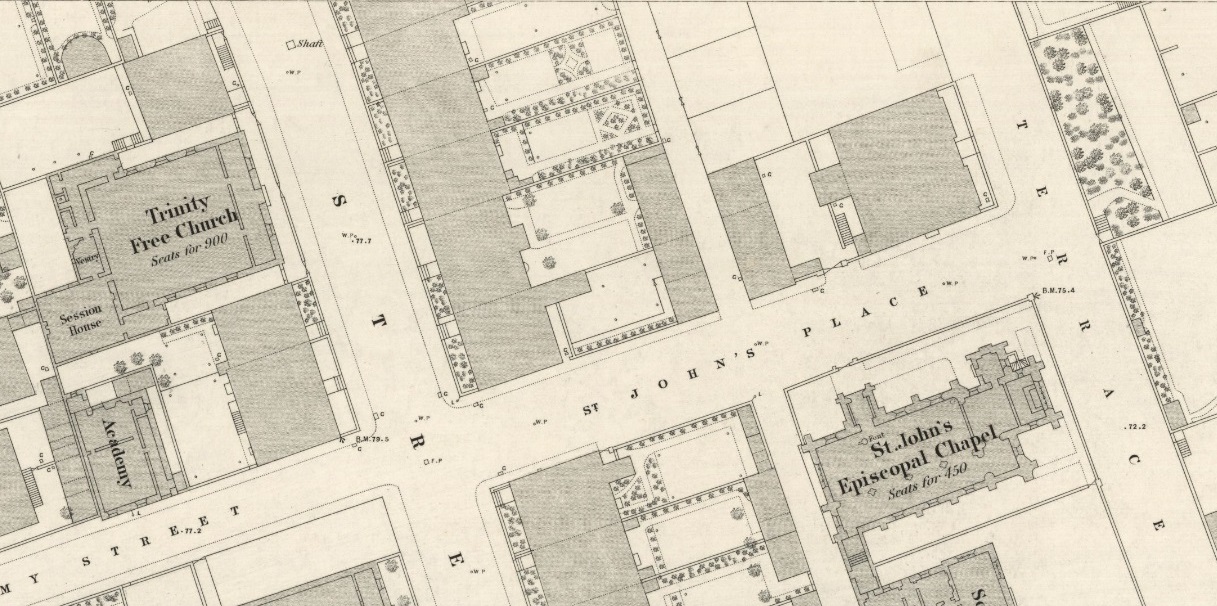 Extract from map of Aberdeen. Surveyed: 1867. Published: 1870.
Top from here. Bottom from here.
The row of houses on the E side of Crown St from Crown terrace to St. John's place are numbered 67 to 87 (odd numbers only).
Gibbon, no.85, is the 2nd last house. A good size, with a nice garden.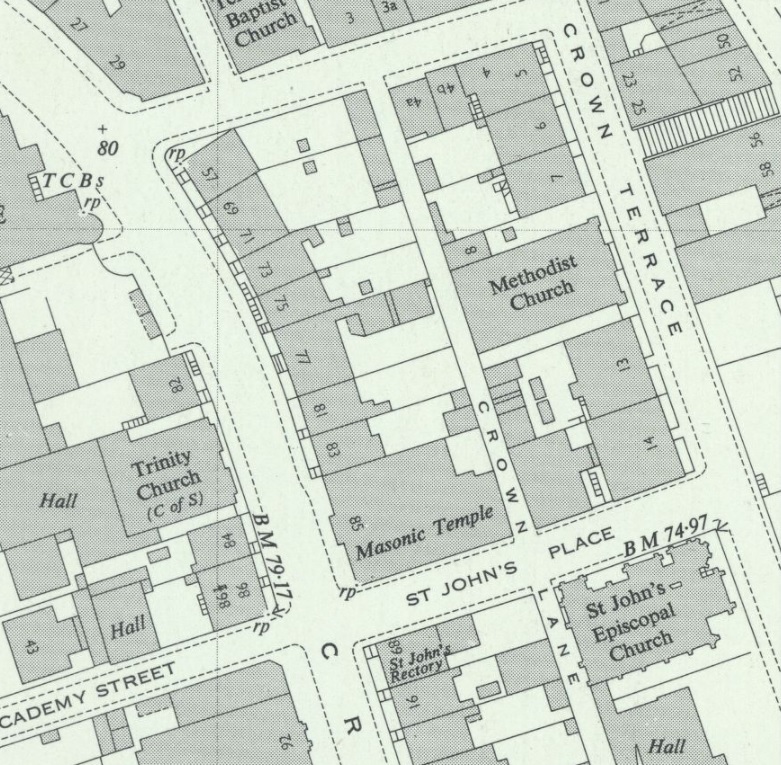 Crown St on OS map with house numbers. Surveyed: 1954. Published: 1955.
The Gibbon house (no.85) and the house next door (no.87) have been replaced by the Masonic Temple.


The Masonic Hall that is now on the site of the Gibbon house (and its neighbour), Crown St, Aberdeen.
Click to rotate. From street view.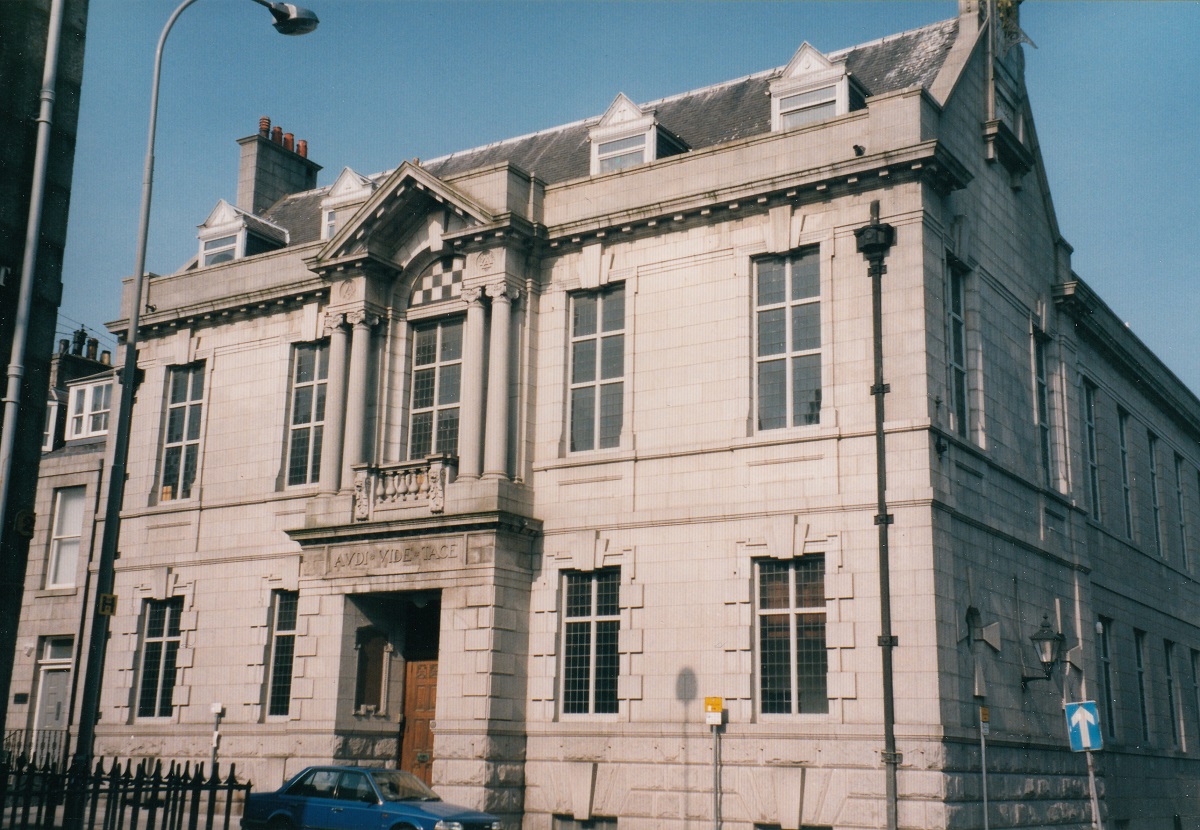 The Masonic Hall.
Photo 1998. See larger and full size.
See other shot. See front. See detail from side. All photos 1998.
See Flickr photos.