Sidney Herbert, 16th Earl of Pembroke
Sidney Herbert, 16th Earl of Pembroke
(and 13th Earl of Montgomery, and 5th Baron Herbert of Lea, see
here
), born 9 Jan 1906.
He was educ
Eton
.
He was educ at the "family" college,
Pembroke College, Oxford
.
He researched the family history.
In 1933 he discovered a lost cellar at
Wilton House
with a large number of 17th to 19th century family letters.
He was author of
The Pembroke Papers
1939 and 1950.
He succ as Earl in 1960.
Author of
catalog of the paintings and drawings at Wilton
1968.
He died 16th Mar 1969, age 63 yrs [obituary,
Daily Telegraph
, 17 Mar 1969].
16th Earl had issue:
Henry Herbert, 17th Earl of Pembroke, born 19 May 1939.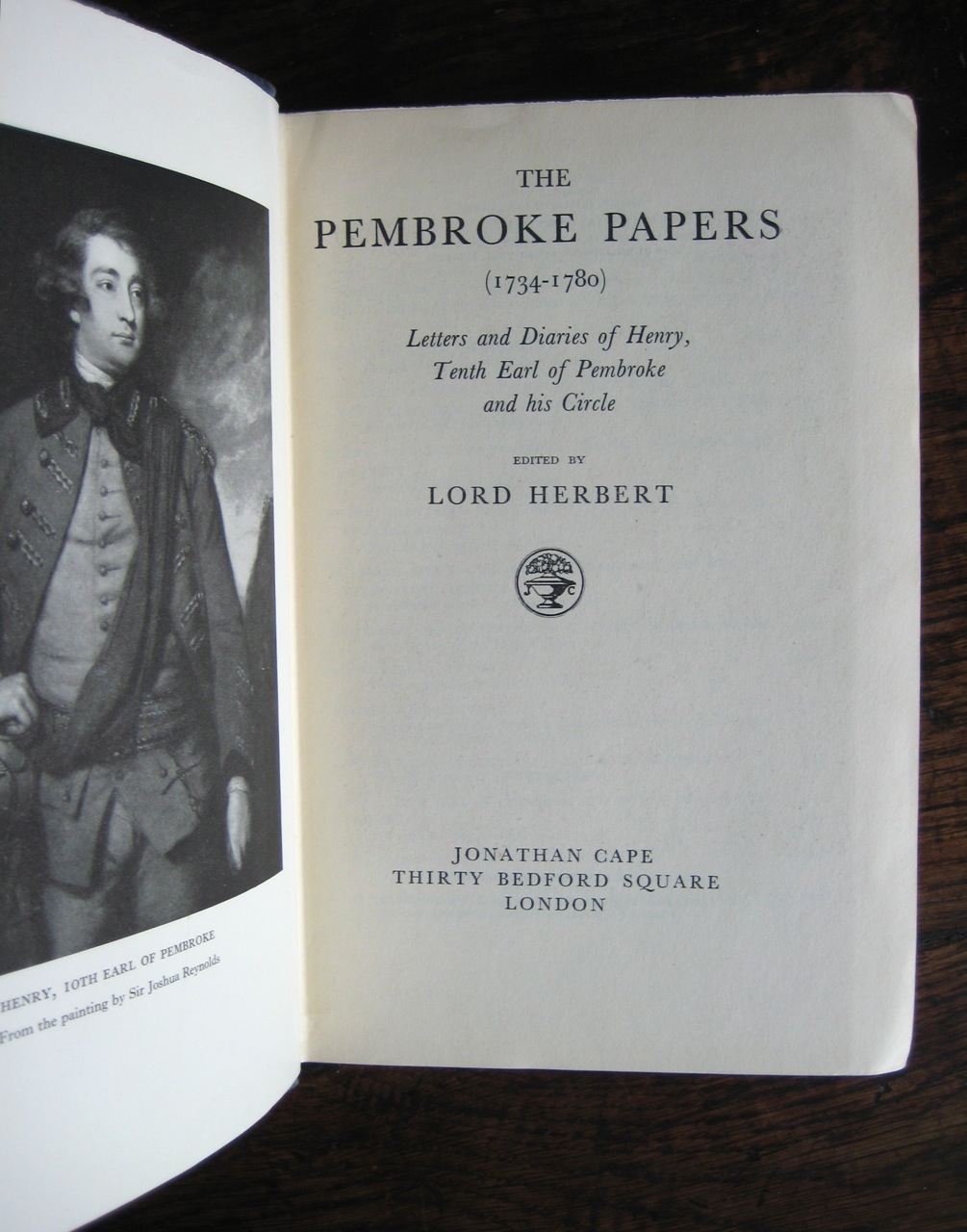 The Pembroke Papers
(vol.1) authored by the 16th Earl.
From
here
.
---