Philip Herbert, 7th Earl of Pembroke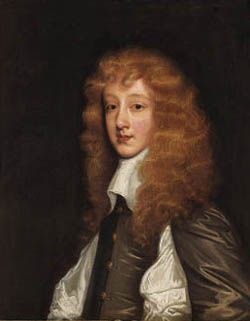 7th Earl, by
Gerard Soest
.
From
here
.
Philip Herbert, 7th Earl of Pembroke
,
and 4th Earl of Montgomery (see
here
),
bapt 5 Jan 1653.
He was a drinker and brawler, nicknamed "Homicide". He twice used his rank to avoid convictions for murder.
He succ as Earl in July 1674.
He mar 17 Dec 1674 [NOT 20 May 1675] to Henrietta de Kerouaille.
She was sister of the King's lover Louise de Kerouaille.
The 7th Earl killed a man in a drunken scuffle. He was imprisoned, pardoned.
He nearly killed Charles Sackville, 6th Earl of Dorset in 1678.
In 1680 he killed an officer after drinking. Again he was pardoned.
Finally he was banished by the King to Wilton.
He died at Wilton, 29th Aug 1683, age 30 yrs.
Title went to his brother.
7th Earl and Henrietta had issue:
Charlotte Herbert,
mar 1stly to John Jeffreys, 2nd Baron Jeffreys,
mar 2ndly to Thomas Windsor, 1st Viscount Windsor,
had issue by 2nd husband:

Herbert Windsor, 2nd Viscount Windsor,
had issue:

Charlotte Windsor,
mar John Stuart, 1st Marquess of Bute and had issue.
The Marquesses of Bute have portraits of their Herbert ancestors at Castell Coch in South Wales.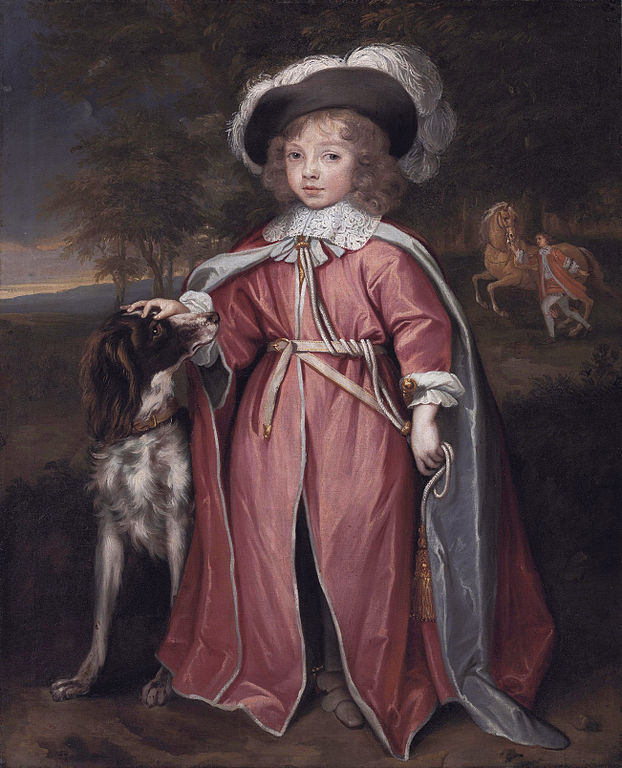 Possibly the 7th Earl (bapt 1653) as a child.
Painting by
John Michael Wright
1660.
See
larger
and
full size
.
From
here
.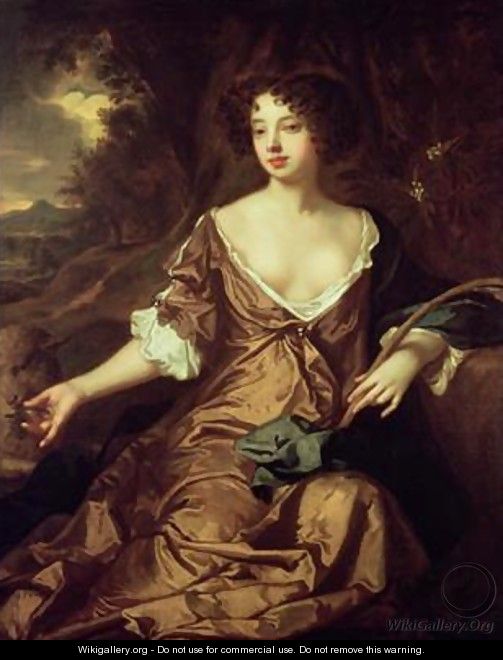 Henrietta de Kerouaille (wife of 7th Earl).
By Peter Lely.
From here.