William Humphreys
William Humphreys
,
Bill, bapt 13 Nov 1855.
He became a sailor.
Went to Scotland. Lived in Glasgow.
He married.
His wife died pre-1930.
He came back to Ireland.
At death he is living 35 Clare St, Limerick (house of his brother John).
He died 6 May 1930, age 74 yrs, City Home and Hospital, Limerick. See death cert from here.
Grave says died 7 May 1930.
He was buried 8 May 1930 at Mount St. Lawrence cemetery, Limerick.
See burial entry from here. Grave erected by his son William Humphreys.
When he died, his things went to his niece Ellie Ryan. There were medals (probably from the Navy). But they were thrown out.
He and his wife had issue:
Bill Humphreys.
William.
During WWI, Bill Humphreys, a sailor, came into Limerick docks. He asked did anyone know Humphreys the bakery. It is thought this was the son Bill not the father. John Humphreys went down to the docks and met him.
Later his father moved back to Ireland and died in Limerick.
---
Grave of William Humphreys (died 1930).
Mount St. Lawrence cemetery
, Limerick.
Location
: 60 Oa.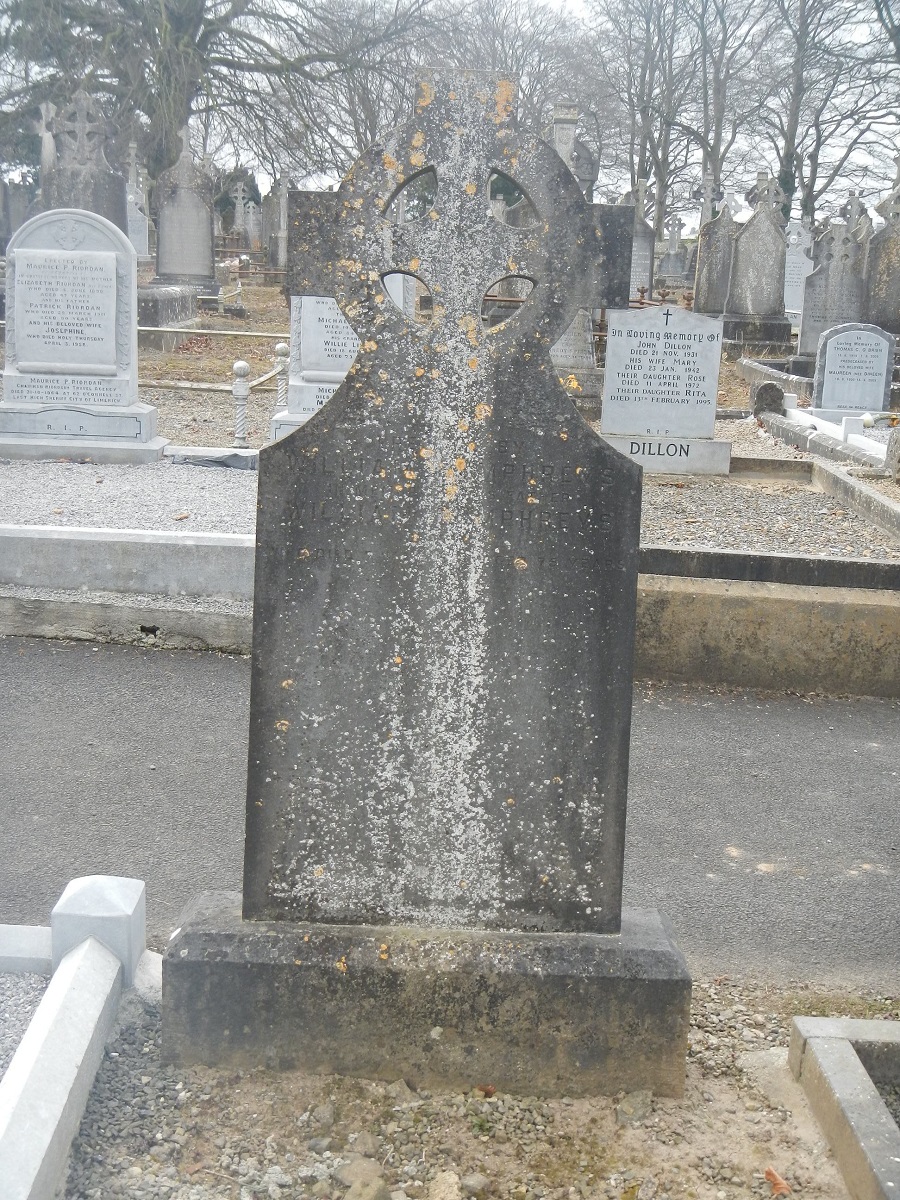 William Humphreys grave, Mount St. Lawrence cemetery, Limerick.
See
full size
.
From
here
.