Edward Maltass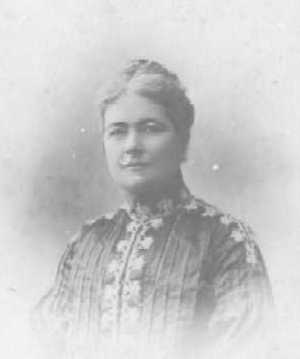 Louisa Maltass.
Photo from
Philippe Vincent
. Used with permission.
Edward Maltass
,
born c.1817 or 1818.
He mar 26 Apr 1845, at
Boudjah
, near Smyrna,
to
Esther Johanna Wilkin
[born 14 Aug 1821, British Chaplaincy, Smyrna, bapt 6 Nov 1821].
Her brother Robert Wilkin is probably the Robert Wilkin who was involved in setting up Izmir railway from 1855.
Edward and Esther had issue:
Esther Maltass,
mar Albert Frederick William Werry and had issue.




Edward Frederick Maltass.




Mary Louisa Maltass,
mar Thomas Jackson Maltass.




Agnes Maltass, mar Peter James Pellegrini-Tibaldi.
Robert Edward Maltass.
Arthur Frielander Maltass.




Louisa Maltass,
Louisa Jane Maltass,
mar Herbert Whittall [born 1858] and had issue.




Elfrida Zoe Maltass.

Wilfrid Maltass,
or "Wilfred", born 4th May 1865, Turkey [LDS IGI].
---
Wilkin family tree, ref. AF83-056266, in LDS Ancestral File.
Submitted by: Sylvia C. Wilkin, 5 Ipswich St, Toowoomba, Queensland, Australia.