Connie O'Mara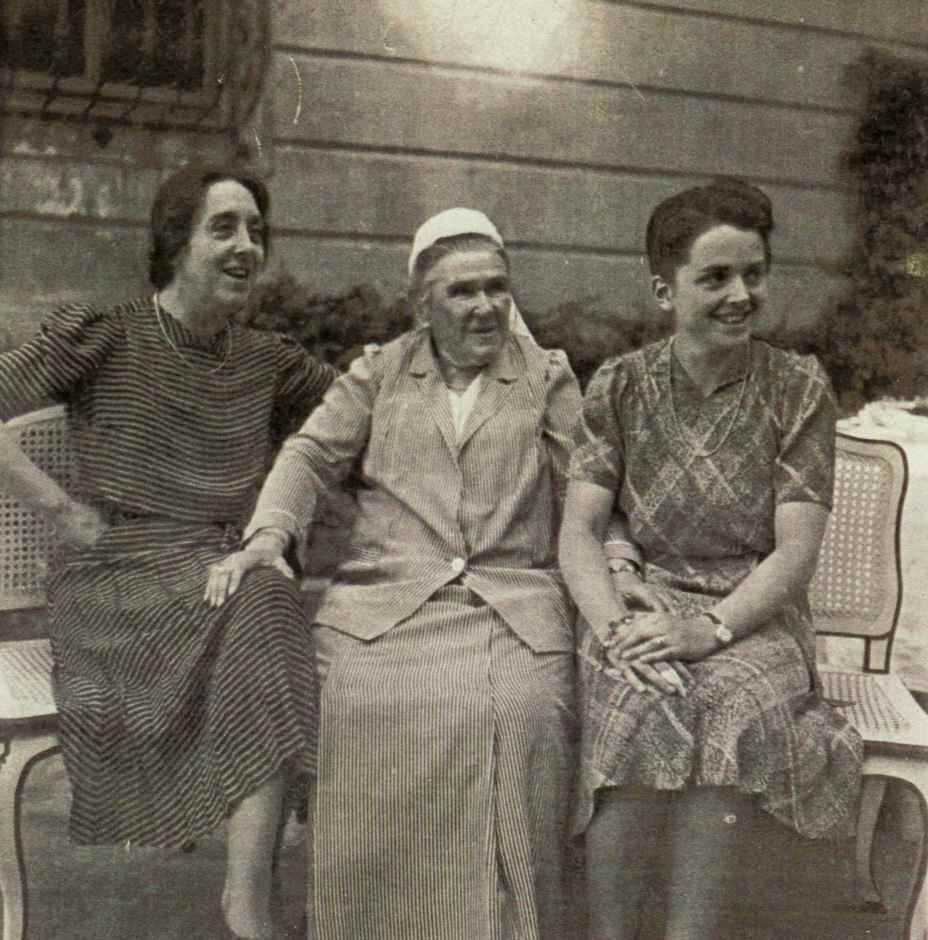 (Left to Right): Connie O'Mara, one of the
Whiteheads
, and
Connie junior
, Austria, July 1939 (just before war).
See
full size
.
Connie O'Mara
, born 8 Sept 1891.
Father died 1893.
Mother died June-July 1898. She was orphaned age 6.
She later went to Vienna, Austria, as a governess.
She mar 1stly, 1914, to Baron Werner von Trapp and had issue.
She became Baroness von Trapp.
He died 1915.
After husband's death she stayed in Austria with her dau Connie junior.
She lived with her von Trapp in-laws at Klosterneuburg, Austria, in early 1920s.
Struggled through very difficult times.
Her in-laws fled Austria when the Nazis came in 1938. She stayed.
She mar 2ndly, 1941, to Count Johann Herbert of Herberstein [descendant of Edward III].
They married on 4 Aug 1941 in Zell am See, Austria, according to this tree. She was age 49.