Dempsey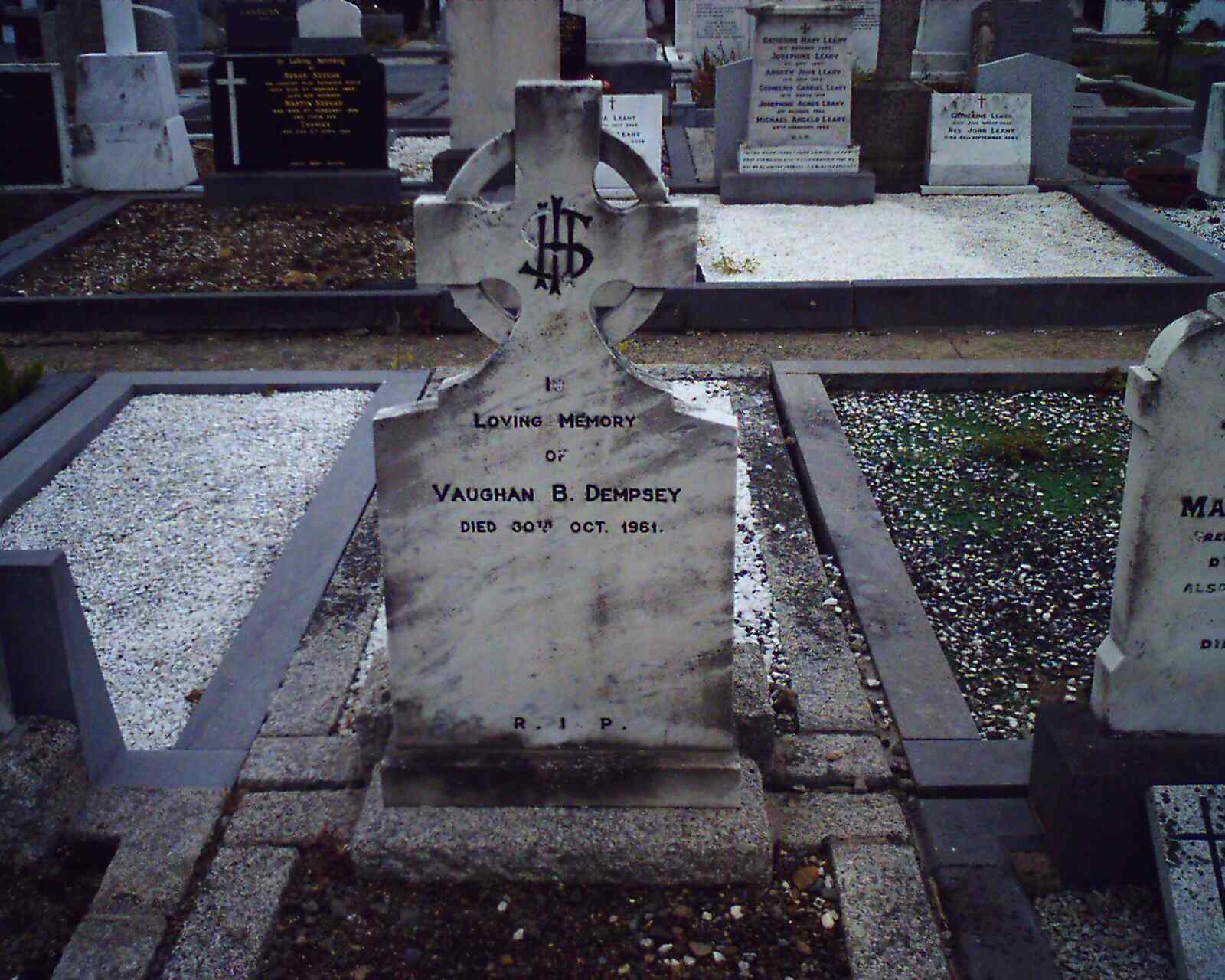 Vaughan Dempsey grave, Deansgrange Cemetery, Co.Dublin.
Photo 2010. See
full size
and
wider shot
.
Cornelius Joseph Dempsey.
He mar Bridget Slattery.
They had issue:
Vaughan Dempsey,
Vaughan B. Dempsey, Irish-Australian, Catholic,
born 1895, Orange, NSW, Australia, or 1894 [burial record].
He was youngest child. His parents had died by 1907, him age 12 (though he had grown-up siblings and other family).
He was educ in Ireland. B.A. and M.A. degrees at N.U.I. Jan 1922.

Irish consul to France, 1923 to at least 1928:
In Feb 1922 he was secretary to the Irish Delegation to France.
In 1923 he was appointed Head of Mission to France, listed as "the representative of Saorstat Eireann in France".
Lived Paris.
He gave an address to Irish WWI veterans and their WWI allies at grave of France's Unknown Soldier, Paris, Thur 10 July 1924. The British military were also present at this friendly event - despite the recent Anglo-Irish war. Dempsey referred to them in his speech to the Irish veterans: "Having fought, what greater ambition could you now put before yourself than to work for the ideal of peace - peace within your own shores, peace with your great neighbour, whose flag is represented today beside your own, and peace with the whole world." He paid tribute to the WWI allied fight against Germany: "Ireland .. has come .. to prove by this act of homage that she took her stand with loyalty and sacrifice by the side of the great nations in the fight for liberty and civilisation."
The speech caused controversy. In the Dail, Tue 15 July, 1924, deputy Sean Milroy, TD complains about the speech: "He was speaking for Saorstat Eireann, and so far as I know Germany has never been included in the enemies of Saorstat Eireann, and I think it is highly improper for a representative of the Saorstat to describe it in this way."

He mar 20 Mar 1926, Paris, to Doreen O'Rahilly [born 18 Sept 1904]. No issue.
Alfred O'Rahilly wrote to him, asked him to keep eye on Doreen, at school in France. He ended up marrying her.
He is listed as "Agent-General in Paris" in Irish Senate, 11 July, 1928.
"Mrs. Vaughan Dempsey" listed at funeral of Gerald Griffin 1932.
They settled back in Ireland.
He gave a speech at The Mansion House, Dublin, Friday 13th October, 1933.
They lived 38 Greenfield Rd, Mount Merrion, Co.Dublin, from 1935 until his death.
Listed at 38 Greenfield Rd in [Thom's, 1936] to [Thom's, 1958].
They both were at Nell's funeral, 1939.
He is described as "retired civil servant" in burial record.

Death, 1961:
He died at his home, 38 Greenfield Rd, Mount Merrion, 30 Oct 1961, age 66 yrs, or 67 yrs [burial record].
See death notice in Irish Times, October 31, 1961 and November 1, 1961.
Funeral 1 Nov at Mount Merrion Catholic church. He was bur Deansgrange Cemetery, Co.Dublin.
Doreen was living 38 Greenfield Rd as at 1961.
She is gone from there by [Thom's, 1965].
She died pre-1969.
---
38 Greenfield Rd,
Mount Merrion
, Co.Dublin.
A big detached house on the corner of North Avenue.
The house was built for Vaughan Dempsey and his wife in 1935. They called it "Cuan na Greine".
It was used in 1935 as the showhouse for an ESB promotion on electricity in houses.
The "All Electric House" displayed all sorts of new electrical technology. It captured the national imagination. It had more than 20,000 visitors.
Vaughan Dempsey is listed there in [Thom's, 1936] onwards.
He died there in 1961.
His widow Doreen O'Rahilly was living there in 1961.
She is gone from there by [Thom's, 1965].
Now called "Balnagowan".
It was for sale in 2023. Price € 2.45 m.
See Irish Independent, Fri 10 Feb 2023.
See archiseek.com.
See street view.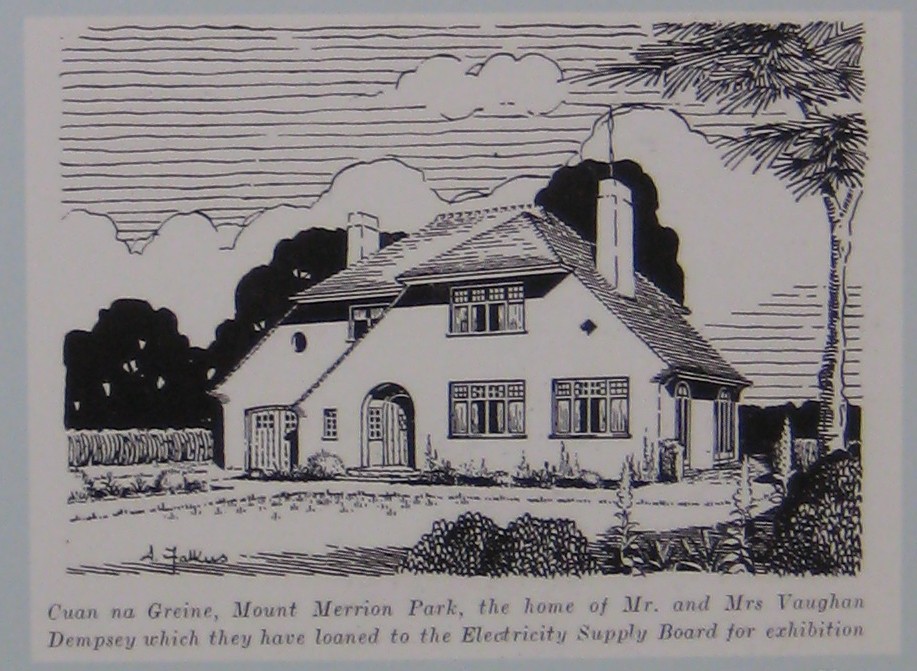 The Dempsey house, 38 Greenfield Rd, Mount Merrion, featured in an ESB promotion on electricity in houses in 1935.
Photo of part of
Mount Merrion 300
exhibition. Used with permission.
See
full size
.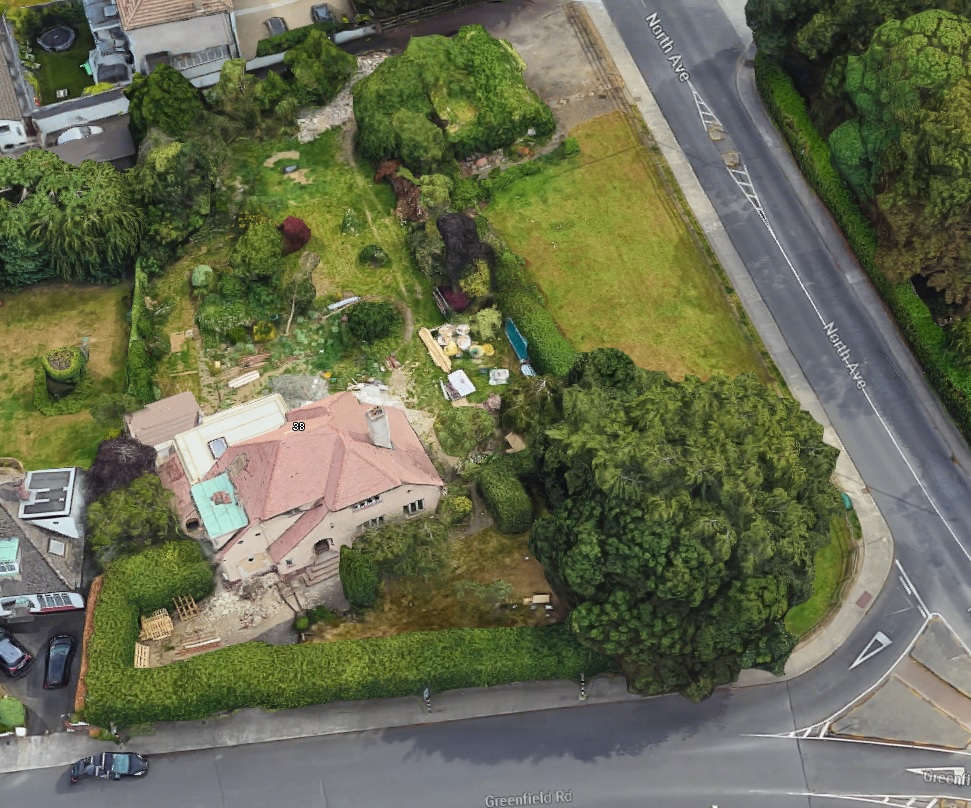 The house undergoing extensive building work in 2021-2023.
From Google 3D view.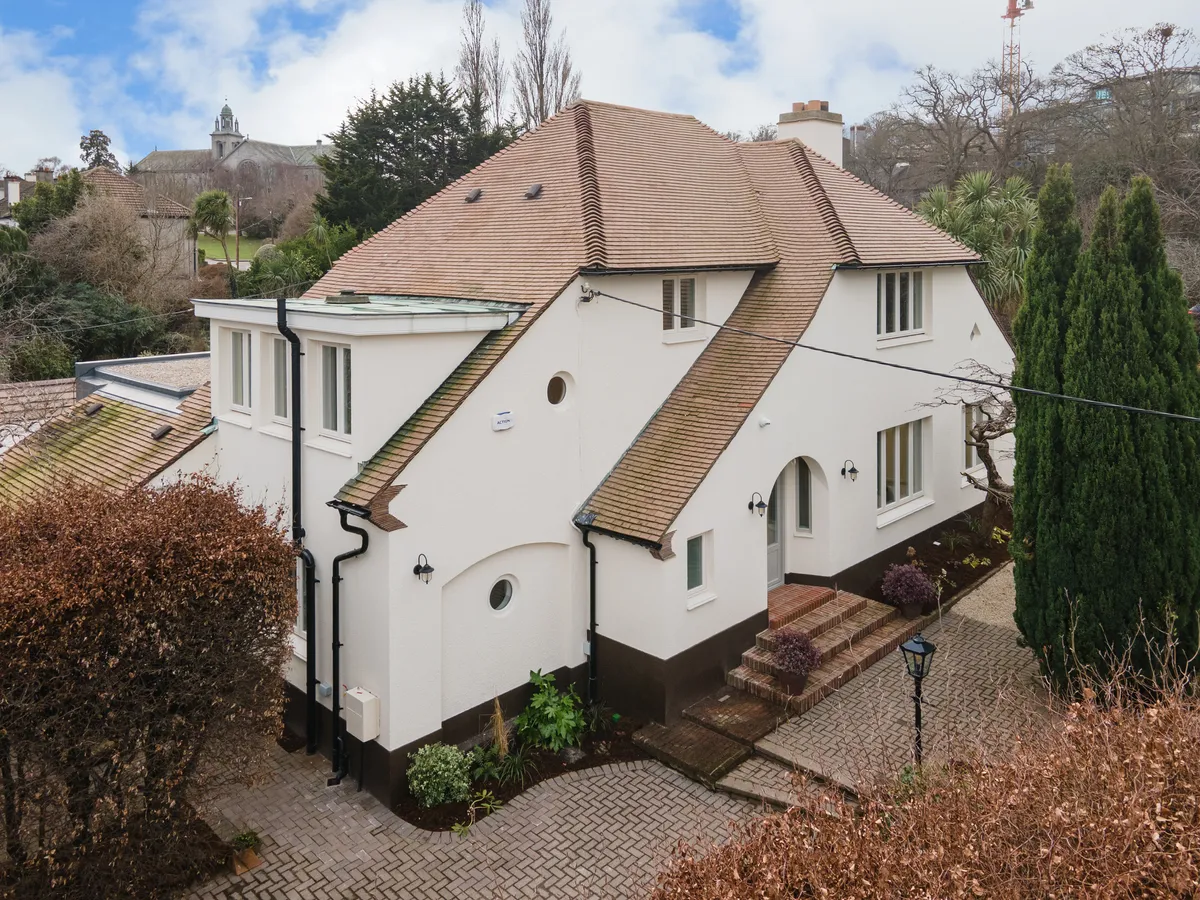 38 Greenfield Road for sale in 2023.
See full size.
---
References