Wren
References:

Sources yet to be consulted: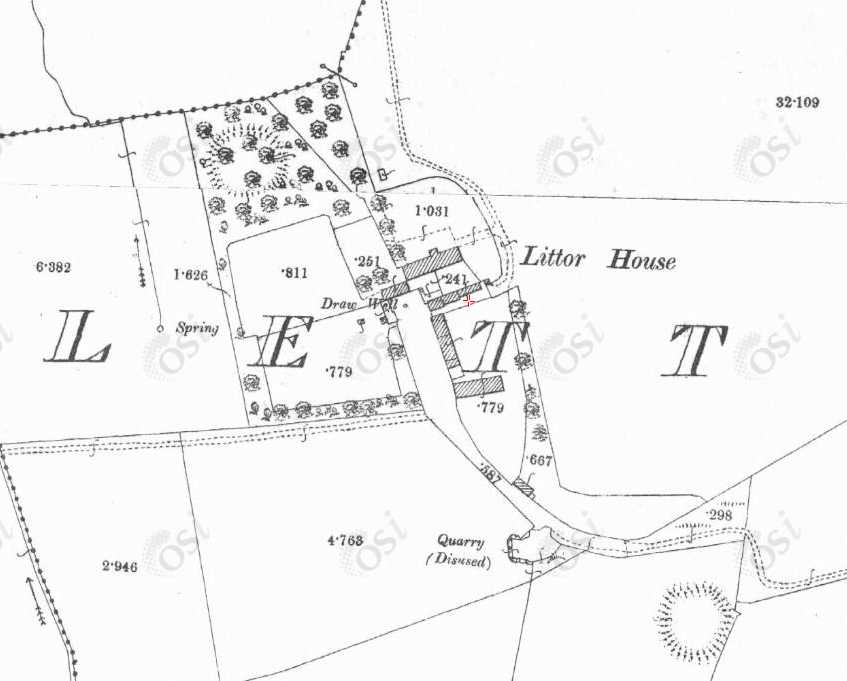 Littor House. 1887 to 1913 period.
From
OSI
.
Capt. Thomas Wren.
[Alison Tate]
says he was of Golmoylestown, Co.Meath.
Some Wren researchers say he was of Hinton, Cambridgeshire (must be
Cherry Hinton
), and was 2nd cousin of the father of the architect and scientist
Sir Christopher Wren
, and settled in Ireland after the
1641 Rebellion
.
But
[Alison Tate]
convincingly gives his parentage as Irish.
He mar pre-1655 to
Mary Blennerhassett
[descendant of
Edward III
].
They settled at the Blennerhassett property
Littur
(also spelt Littor and Letter), pronounced "Litter", Aghavallen par, on the coast a few miles W of
Ballylongford
, Co.Kerry.
See baptism of their son in a record apparently of 1655
transcribed
in
[Hickson's annotated par records]
.
He died 1662.
They had issue:

Charles Wren.
He mar Ellen Blennerhassett [descendant of Edward III].
They had issue:

John Wren,
of Littur House, Littur, Co.Kerry.
He is named in grandfather Thomas Blennerhassett's will 1695, as then under age.
High Sheriff of Co. Kerry 1732 (or 1745).
He mar 1733 to Honora Ponsonby.
He died 1769.
They had issue:

Thomas Wren, of Littur, Co.Kerry.
He mar 1770 to Alice Leslie.
He must be Thomas Wren who was High Sheriff of Co. Kerry 1777-1778.
He died 1792.
Alice mar 2ndly, 1811, to George Gunn.
Thomas and Alice had issue:
---
The Catholic Wrens
[Jimmy Kelly]
says Thomas Wren below is the son of John Wren above.
[LR]
records should be able to prove it.
Thomas Wren,
born 1824, Protestant,
of Littur.
Apparently of Littur House. His son John's obituary says he [John] was born
"at his ancestral home at Littor House, County Kerry, Ireland, on June 24, 1855"
.
Thomas mar
Mary Enright
[NOT "Enight"].
Children Catholic. She must have been Catholic.
His name and his wife's name are correct. See RC marriage of his dau Johanna Wren, and also both RC marriages of his son
Edward Wren
.
He is listed as farmer, living, at son's 1st mar 1871.
Listed as farmer, deceased, at son's 2nd mar 1898.
Thomas and Mary had issue:
Edward Wren,
Catholic, born Sept 1849, Littur, Co.Kerry.
Signed "Edward J.J. Wren" at 2nd mar.




Johanna Wren,
of Littur.
She mar 1872 to William Edgeworth [Ballylongford RC par records].




John Wren, born 1855.
He emigrated 1873 on the ill-fated Atlantic (from Queenstown to New York). He survived its sinking.
The Atlantic planned a stop at Halifax, Nova Scotia, Canada, to take on board coal, but it sank on rocks off the coast near Halifax, with the loss of hundreds dead. It was then the worst ever civilian loss of life in the Northern Atlantic.
John was one of the several hundred survivors. See his name in the list of survivors.
He died Springfield, Ohio, 1930.
See obituary.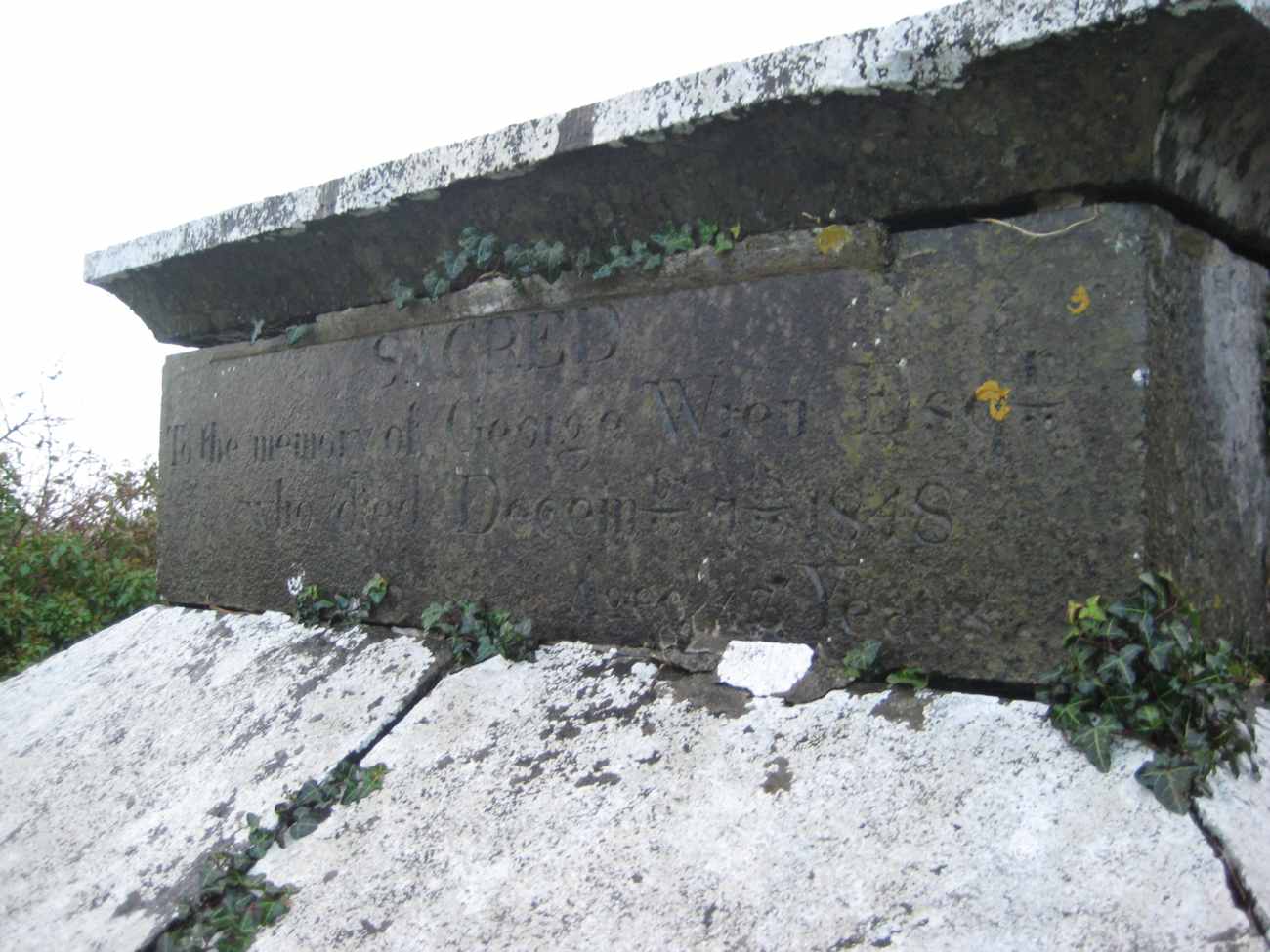 Tomb of George Wren (unidentified), born 1805, died 7 Dec 1848, age 43.
Aghavallen Protestant church
, near Ballylongford, Co.Kerry.
Photo 2010. See
larger
and
full size
.
---