Croyland Abbey, Lincolnshire
Croyland Abbey
(or Crowland Abbey),
Crowland
(or Crowland), Lincolnshire.
NE of Peterborough (see
map
).
The ancient Croyland Abbey (or Crowland Abbey) was dissolved 1539.
Croyland Abbey was granted to
Sir Thomas Orby, 1st Baronet
1671.
A Manor came with it.
Not known if Orby had a seat here, or if they were absentee landlords.
Croyland was inherited by General Robert Hunter through his wife.
It was inherited by Thomas Orby Hunter.
Inherited by Charles Orby Hunter.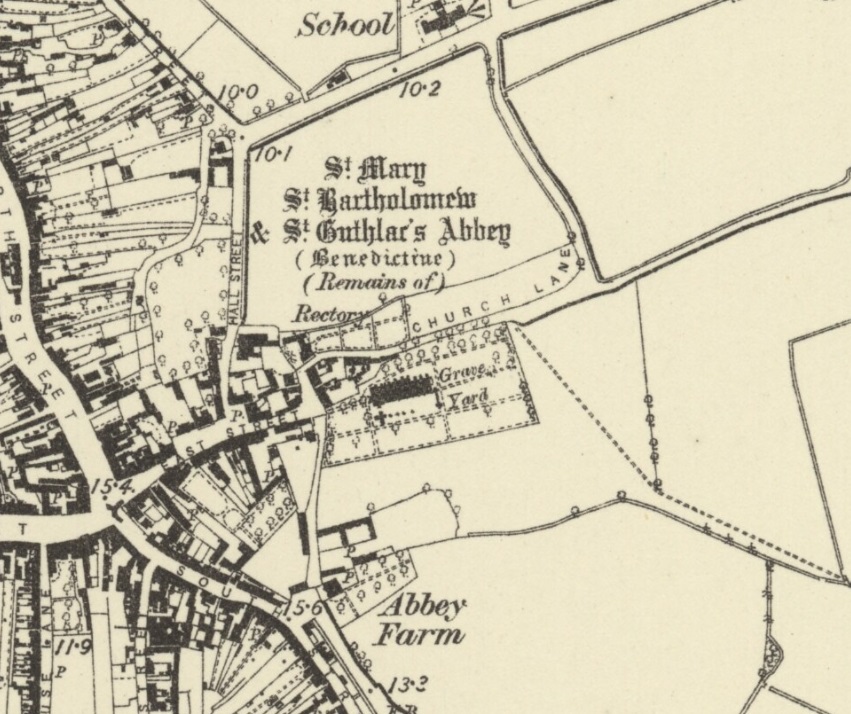 Croyland Abbey on
1887 map
.
See modern
satellite view
and
street view
from East St.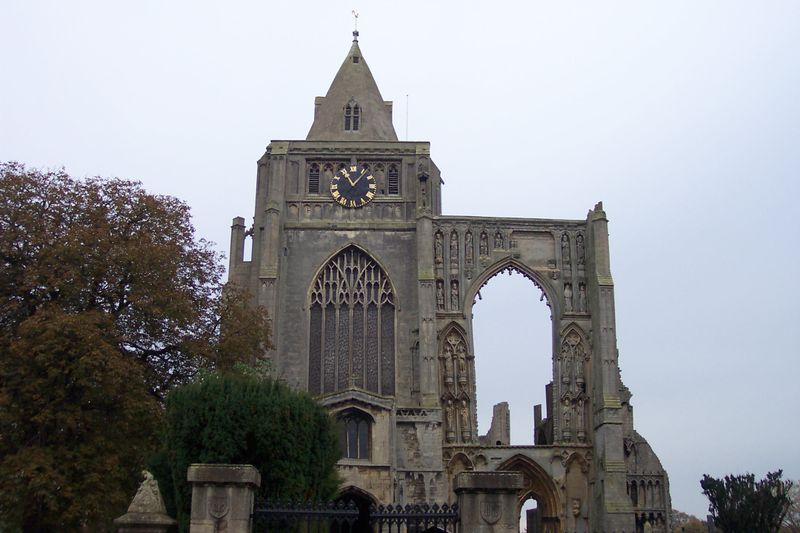 Croyland Abbey.
From here.
More images here and here.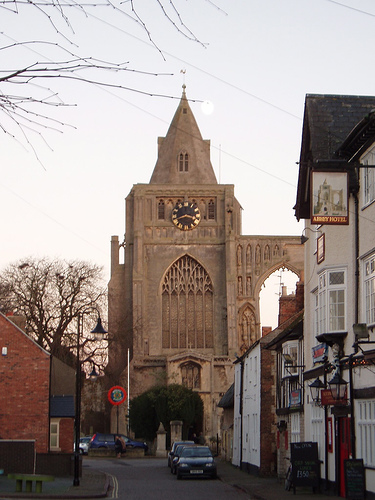 Croyland Abbey.
Photo 2006. See full size.
From here. See terms of use.