Orby of Croyland Abbey, Lincolnshire
Matthew Arpe,
of
Aldersgate
, London, gent.,
died pre-1603,
had issue:

Peter Orby [or Arpe], born 1579,
mar 1603 to Elizabeth Horseman [born 1580],
through his wife he inherited Burton Pedwardine, Lincolnshire, and Chertsey, Surrey,
died at his house in The Strand, London, 21 Sept 1633, age 54 yrs,
had issue:
Sir Thomas Orby, 1st Baronet,
born est c.1607.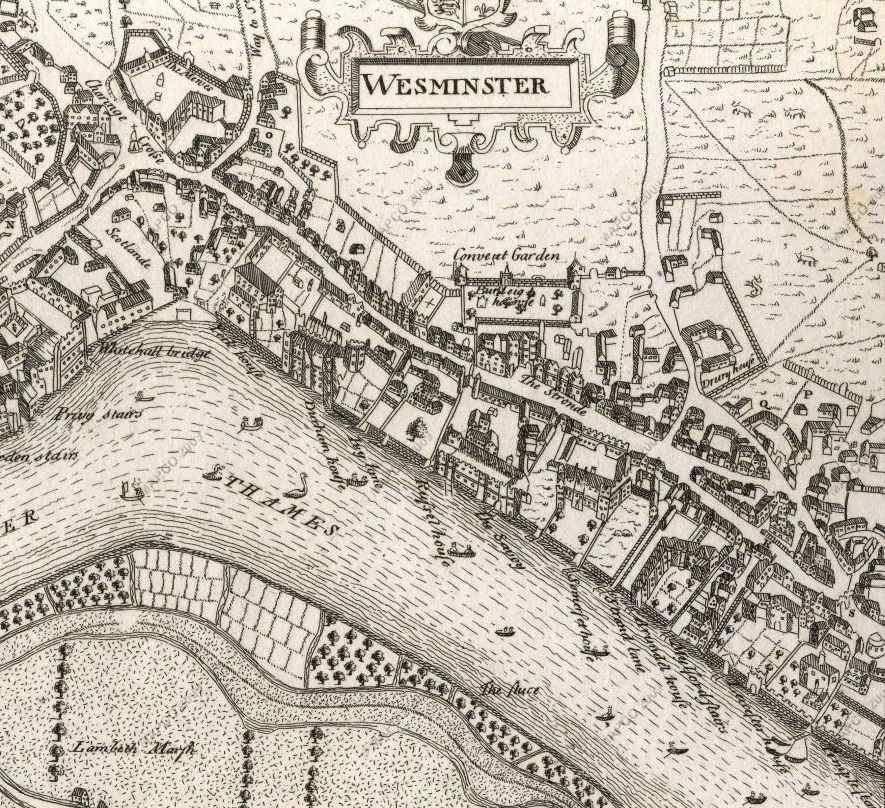 The Strand
, London, on Norden's map of Westminster, 1593.
See
full size
.
From
London Maps and Panoramas
.