Ernest Wells
Ernest Wells
,
Ernest George Wells, born 17th May 1873, Tannington, Suffolk.
His mother died 1878.
He is listed in
[UK census, 1881]
as living with
grandparents
in Ipswich town. His father and some of the children are in London.
He is at home in
[UK census, 1891]
, listed as "Upholsters Assistant".
He is
listed
in 1901 census as boarder at 5 Station Rd (Knight's Hill Rd), West Norwood (see
map
).
Listed at mar 1903 as "draper", living 238 Gipsy Rd,
Gipsy Hill
, Lambeth (see
map
).
He mar 5 Jan 1903, Christ Church, Gipsy Hill, Lambeth, see entry,
to Florence Crosher [Florence Grace Crosher, NOT Croscher], no issue.
She was born 29 Oct 1874, Mile End Old Town, London, dau of Henry Joseph Crosher. Though census says born Battersea Park.
She was bapt 29 Nov 1874, Saint Dunstan, Stepney, London.
She was living 130 Gipsy Hill at mar. Her father listed as "Agent".
They are listed in 1911 census at 238 Gipsy Road, he is "Upholsterer and House Furnisher".
He died 6th Mar 1927, Ipswich, age 53 yrs, or poss. 6 Apr.
He was bur St Mary's Church, Walton, near Felixstowe, Suffolk.
His father was buried beside him in 1930.
She is listed at death as of 83 Princes Road, Felixstowe, Suffolk.
She died 11 Dec 1956, 83 Princes Road, Felixstowe, age 82 yrs.
She was bur with husband at Walton.
Probate granted 8 Mar 1957 to Philip Bell.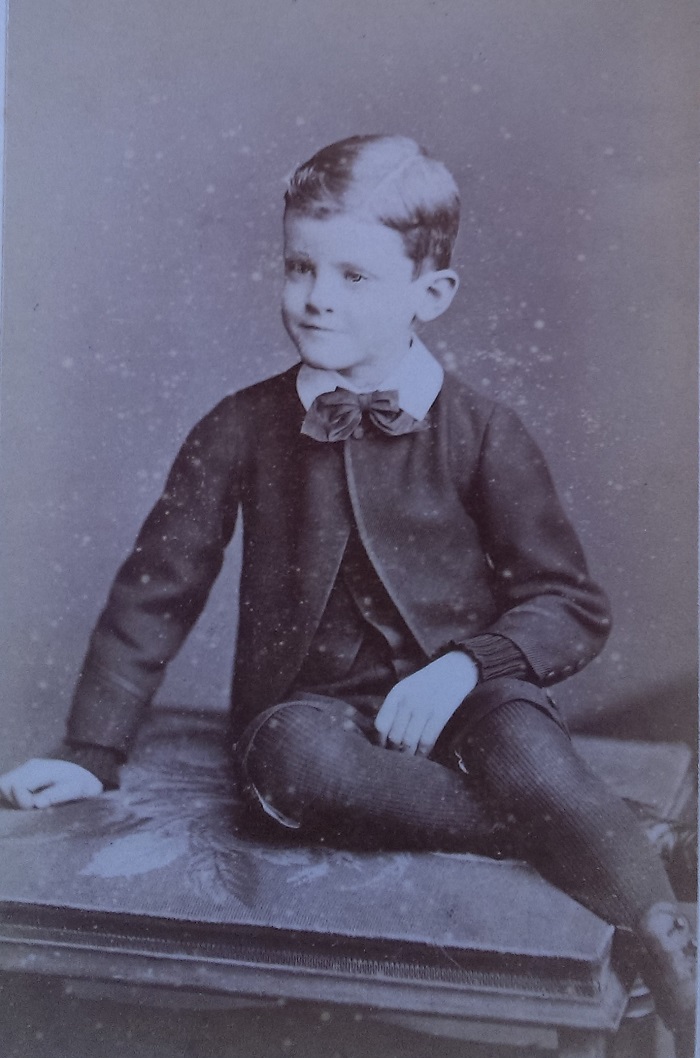 Ernest George Wells (born 1873) as a boy.
See
larger
and
full size
.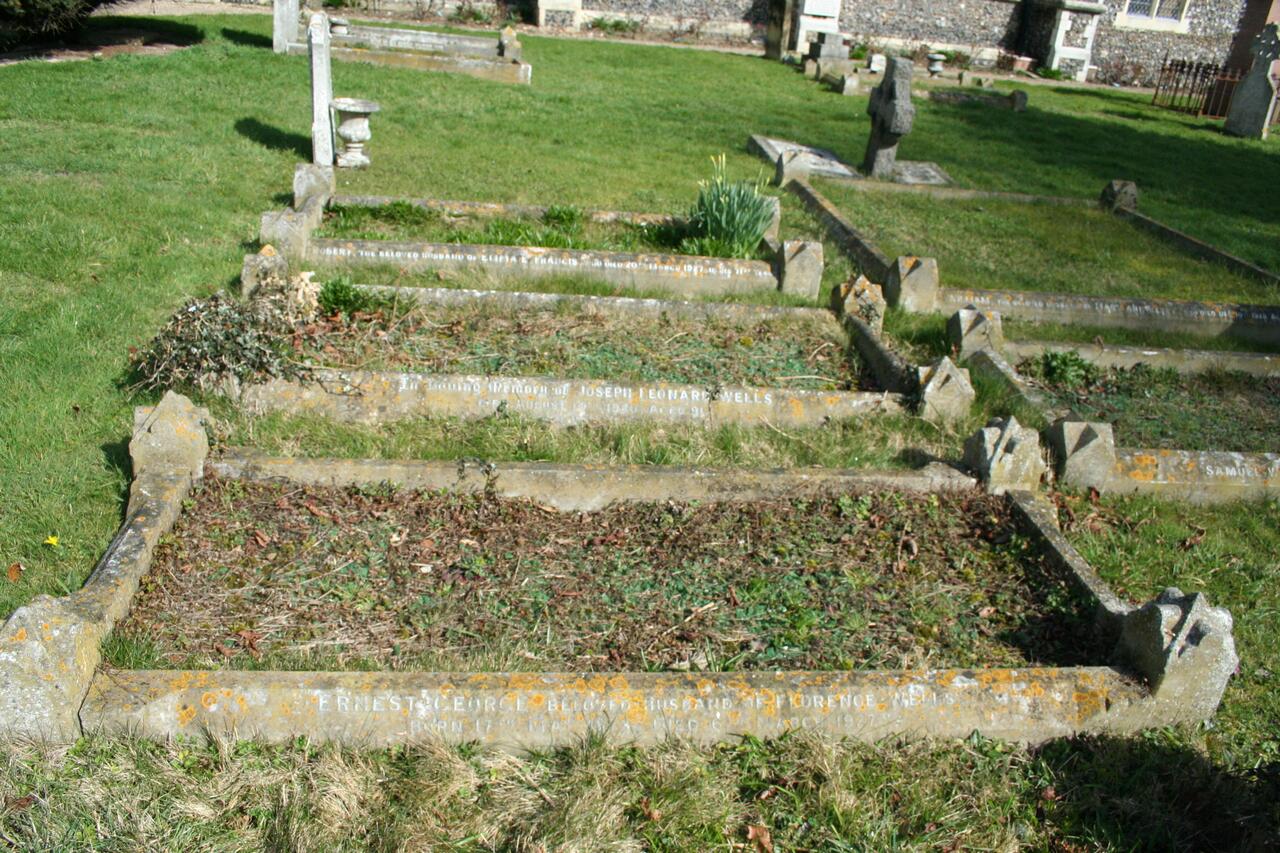 Grave of Ernest George Wells, Walton.
See full size.
Grave of his father in background.
From Gravestone Photographic Resource. See raw link. Non-commercial use allowed.