George Augustus Herbert, 11th Earl of Pembroke
Sources yet to be consulted: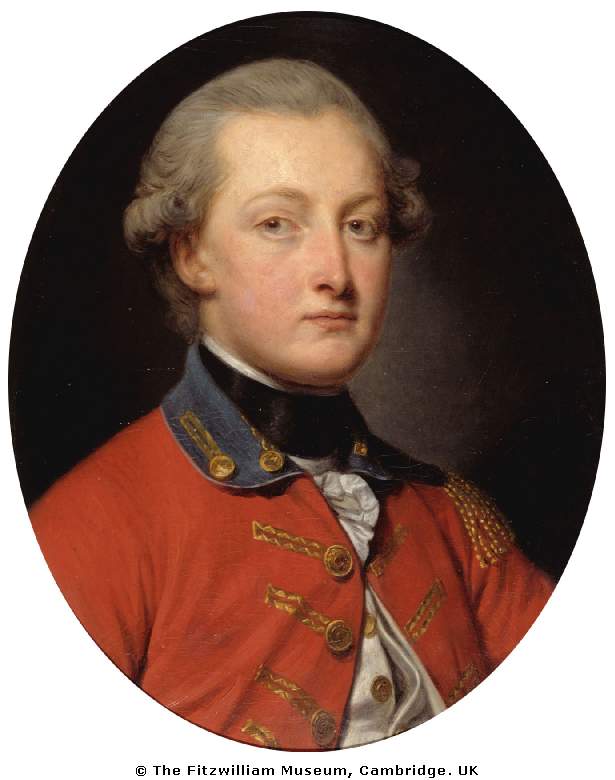 11th Earl, 1780.
Portrait by
Jean-Baptiste Greuze
This is one of the two
Greuze portraits
.
Used here with the kind permission of the
Fitzwilliam Museum, Cambridge
.
George Augustus Herbert, 11th Earl of Pembroke
(and 8th Earl of Montgomery, see
here
and
here
), K.G.,
born 10th Sept 1759.
He was educ
Harrow
.
He went on an extensive
Grand Tour
1775-80. See itinerary in
[Pembroke Papers, vol.I, Appendix B]
. He visited much of Western Europe, and also Eastern Europe and Russia (he later had a Russian wife).
He mar 1stly, 8th Apr 1787, to his 1st cousin Elizabeth Beauclerk [born 20 August 1766, descendant of Charles II].
Elizabeth died in childbirth, 25 Mar 1793, age 26 yrs.
11th Earl had issue by 1st wife:
Robert Henry Herbert, 12th Earl of Pembroke (and 9th Earl of Montgomery),
born 19th Sept 1791.
Hereditary Visitor of Jesus College, Oxford.
He succ 1827.
He died Paris, 25th Apr 1862, age 70 yrs. See biography.

George succ as 11th Earl in 1794.
He was executor of his half-brother Reebkomp's will when Reebkomp died 1797.
He employed James Wyatt to modernise Wilton 1801 to 1816 (completed after Wyatt's death). Built cloisters around inner courtyard.
K.G. 1805.
Ambassador to Vienna 1807.
He mar 2ndly, 25th Jan 1808, to Catherine Woronzow [born 24th Oct 1783].
He settled postmarital contract of his niece Elizabeth Montgomery to Arthur Gibbon 1815.
Inherited vast estate in Dublin city, 1816:
He somewhat unexpectedly inherited the spectacular Fitzwilliam estates of Dublin city from his father's 1st cousin the 7th Viscount Fitzwilliam in 1816. He travelled to Dublin 1816 to inspect his property.
The area became called "Pembroke" as a result.
See Letter from him to his niece Elizabeth Montgomery, Aug 1822.
Death, 1827:
His will dated 28th Apr 1826, and a later codicil.
He died 26 Oct 1827, at the town house, Pembroke House, London, age 68 yrs.
He was bur Wilton parish church.
Will pr at London, 12th Nov 1827, Prerogative Court of Canterbury.
Catherine's will is dated 1853.
She died 27th Mar 1856, 1 Grafton Street, Middlesex (London), age 72 yrs.
She was bur Wilton parish church.
11th Earl had issue by 2nd wife:
Sidney Herbert, 1st Baron Herbert of Lea, born 16th Sept 1810.




Elizabeth Herbert,
mar Richard Meade, 3rd Earl of Clanwilliam (see here) and had issue.




Emma Herbert,
mar Thomas Vesey, 3rd Viscount de Vesci (see here),
his seat was Abbeyleix House, Co.Laois,
had issue:

Frances Vesey,
mar John Thynne, 4th Marquess of Bath (see here) and had issue,
ancestors of the Marquess of Bath,
of Longleat House, Wiltshire.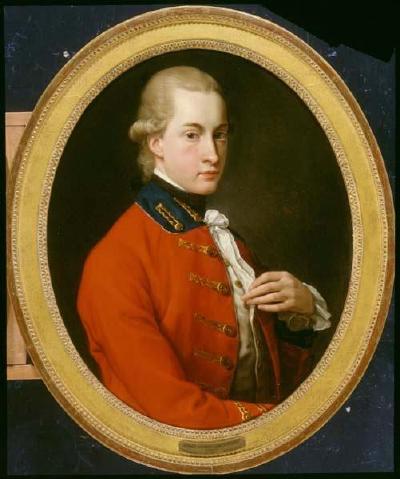 11th Earl, age 20, painted 1779 in Rome on Grand Tour, by
Pompeo Batoni
.
From
Wikipedia
.
---
Graves at Wilton church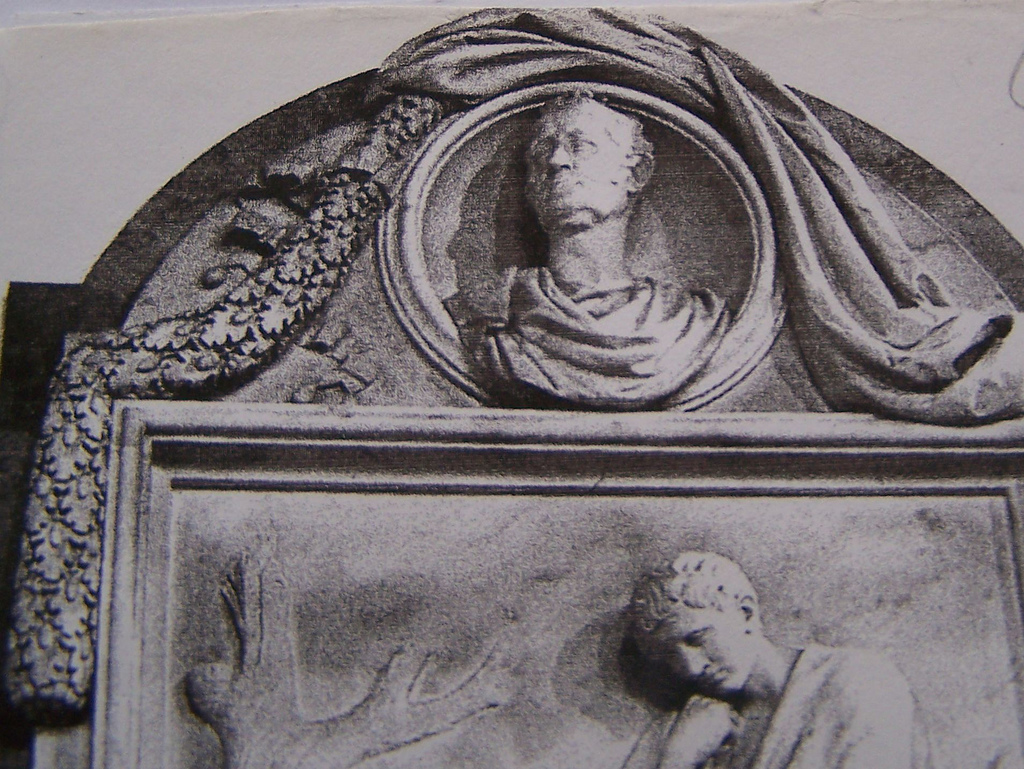 Grave of 11th Earl. Monument by
Westmacott
. Wilton parish church.
See
larger
and
full size
.
From
jmc4
on Flickr. Used with permission.
See
wider shot
and
full size
. From
here
.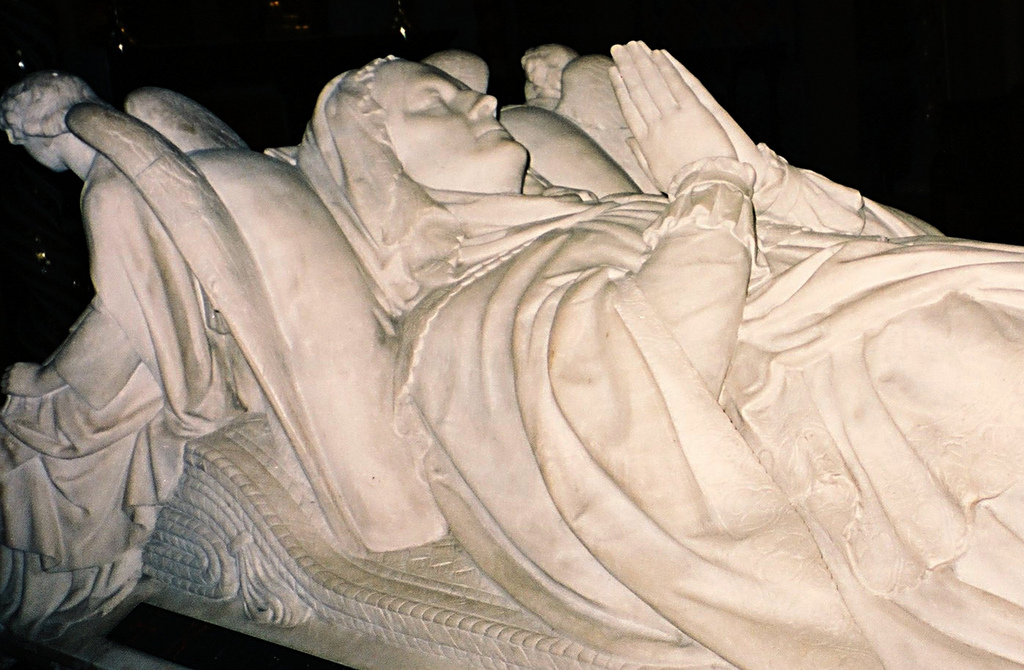 Tomb of Catherine Woronzow, Wilton parish church.
Photo 1999. See full size.
From jmc4 on Flickr. Used with permission.
See wider shot and full size. From here.