Heffernan
References:

Sources yet to be consulted: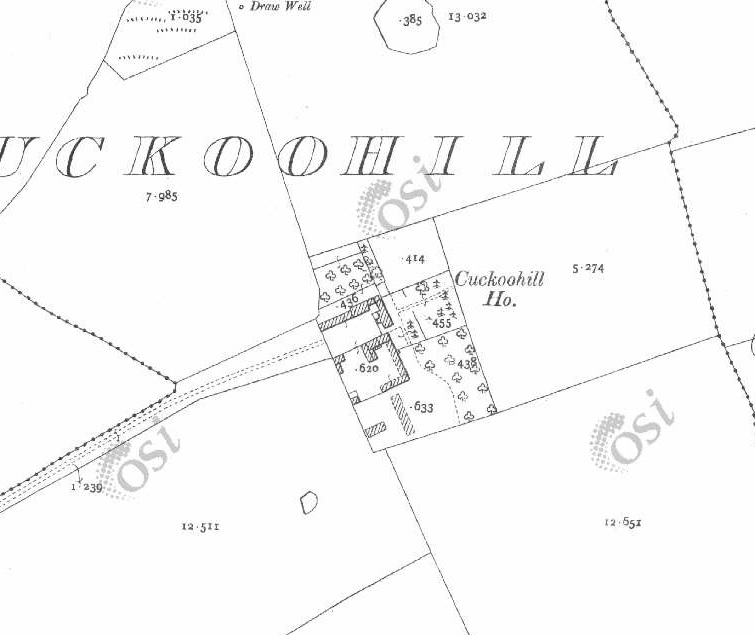 Cuckoohill House on
1887 to 1913 map
.
This is the only large farm in Cuckoohill townland. This must be the Heffernan house.
See modern
satellite view
and
street view
of entrance.
Patrick Heffernan,
born 1810,
of
Cuckoohill
(or Cuckoo Hill), Derrygrath par (between
Cahir
and
Clonmel
), Co.Tipperary.
He mar pre-1837 to
Catherine Kickham
[born 1808].
[Kickham family tree] says Catherine was
"a 'big plain woman' with a great work ethic and sharp business mind. It has been said that she personally sat aloft the grain sacks on route to the mills in Cahir from her home at Cuckoo Hill and drove a very hard bargain, this around the time of the famine ... She enlarged the farm, it was one of the finest farms of over 400 acres of well tilled land in the Golden Vale"
.
Catherine's brothers
Michael and Tom Kickham
lived in
Knockelly Castle
, but got into financial difficulty. She took over Knockelly Castle from them. She paid off debts and installed her son Ned in Knockelly.
Patrick died 1880, age 70 yrs.
Catherine died 1882, age 74 yrs.
They had issue: