Knockelly Castle
Or Knockkelly Castle.
Peppardstown parish, NE of Fethard, Co.Tipperary
Knockelly Castle.
Click to rotate.
From
Google Street View
.
Knockelly Castle was built by the
Butlers
in 15th century.
There is an account in the
Ormonde records
of the killing of Pierce Butler of Knockelly in 1502
[Heffernan, 1958]
.
The castle was later
"sub-infeuded"
(gain possession of an estate in fee) to the Everards.
It was purchased by the Barton family of Grove, Fethard par, Co.Tipperary. (They purchased Grove in 1752.)
Barton let Knockelly to James Kickham. He was the first Kickham there.
It was occupied by James Kickham temp 1798.
"The Kickhams never became large-scale territorial landlords, though in time some of them acquired the tenancy of gentlemen's holdings such as Knockelly Castle" [Comerford, 1979].
It was occupied by Thomas Kickham as at 1838-39.
Occupied by Edmond Heffernan as at 1889.
Inherited by John Heffernan 1903.

There survives a ruined late-Elizabethan or early-Jacobean towerhouse, surrounded by a well-preserved bawn (walled enclosure).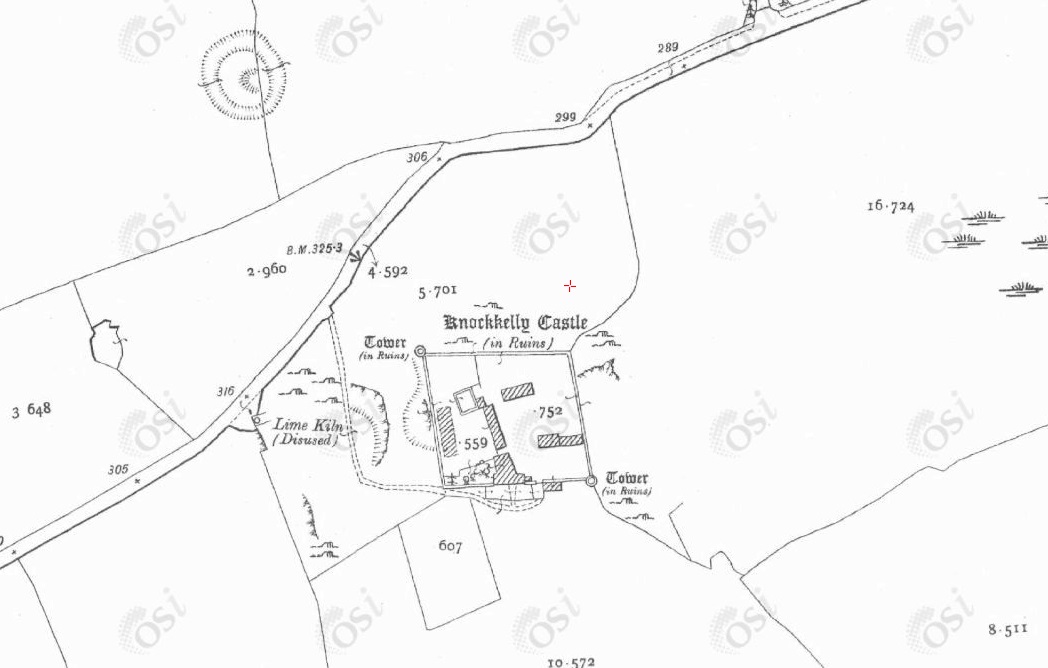 Knockelly Castle on
1887 to 1913 map
.
See modern
satellite view
.

Video of fox hunt at Fethard, Co.Tipperary, Jan 2017.
Includes drone footage above Knockelly Castle. (Jump to 3:00.)
Courtesy of David Moloney.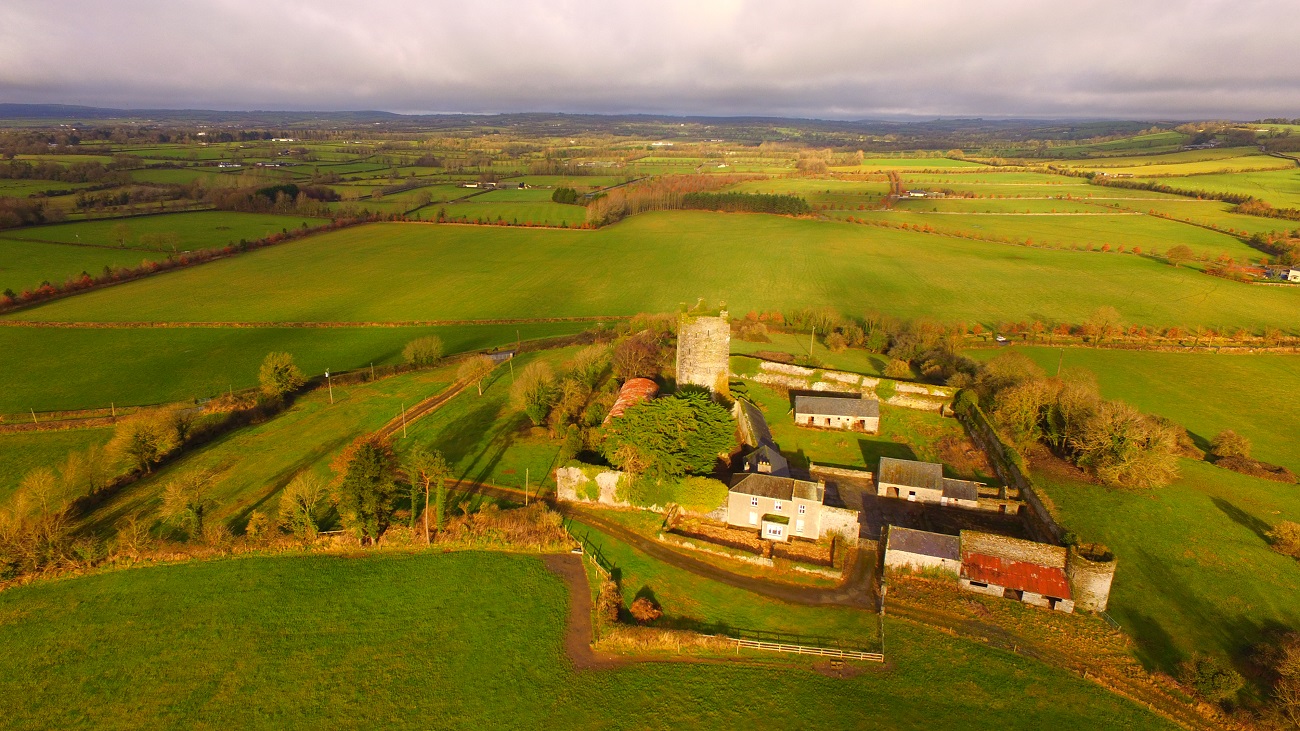 Knockelly Castle.
View from the S.
See full size.
From above drone footage. Courtesy of David Moloney.